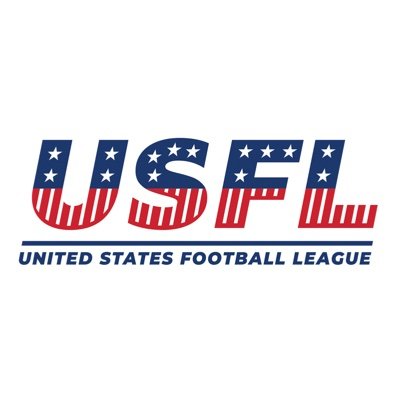 The revived USFL, the much-celebrated spring football league from the early 1980s that is being brought back in an attempt to capitalize on nostaglia, has announced its inaugural eight teams that will have plenty of familiar names to those who used to follow the league.
The eight teams will be the Philadelphia Stars, New Jersey Generals, Pittsburgh Maulers, Michigan Panthers, Birmingham Stallions, Houston Gamblers, New Orleans Breakers and Tampa Bay Bandits. Philadelphia, New Jersey, Pittsburgh and Michigan will be in the North Division. The South Division will be Birmingham, Houston, New Orleans and Tampa Bay.
Each team will play 10 games with teams in the same division playing each other twice and teams in the other division once. The top two teams in each division will reach the semifinals followed by the championship game. The season will begin in mid-April and run through mid-June, followed by the playoffs. Games will be played on both Saturday and Sunday, with special broadcasts on specific Fridays and Mondays.
Fox said the league will play the 2022 season in one market, then go to home markets in resulting seasons. Reports in October indicated that Fox was in discussions with Birmingham, Alabama, to host the 2022 regular season. Gene Hallman, president of the Alabama Sports Council, told ABC42 in October that discussions were close to being finalized and Birmingham would get "50,000 room nights from the league, to put their players and staff up for that period of time. A huge economic impact for the retail sector here in Jefferson County."
The league last week announced several executive hires including former Dallas Cowboys fullback and current Fox Sports NFL analyst Daryl Johnson as executive vice president of football operations. Brian Woods, founder and chief executive officer of The Spring League from 2017 to 2021 and a co-founder of the new USFL, will serve as the league's president of football operations. Also joining the new USFL as head of officiating is former NFL vice president of officiating and current TV rules analyst Mike Pereira. Fox Sports' Edward Hartman will serve as executive vice president of business operations.
"We are extremely fortunate to have this extraordinary team of experienced executives to guide the new USFL's development as we move toward launch this spring," said Fox Sports Chief Executive Officer and Executive Producer Eric Shanks, who will serve as chairman of the USFL's Board of Directors. "I am confident Brian, Daryl, Mike and Edward have the passion, experience, and commitment we need to get the job done, so come April, we will offer a compelling, high-quality game of professional football that fans will embrace."