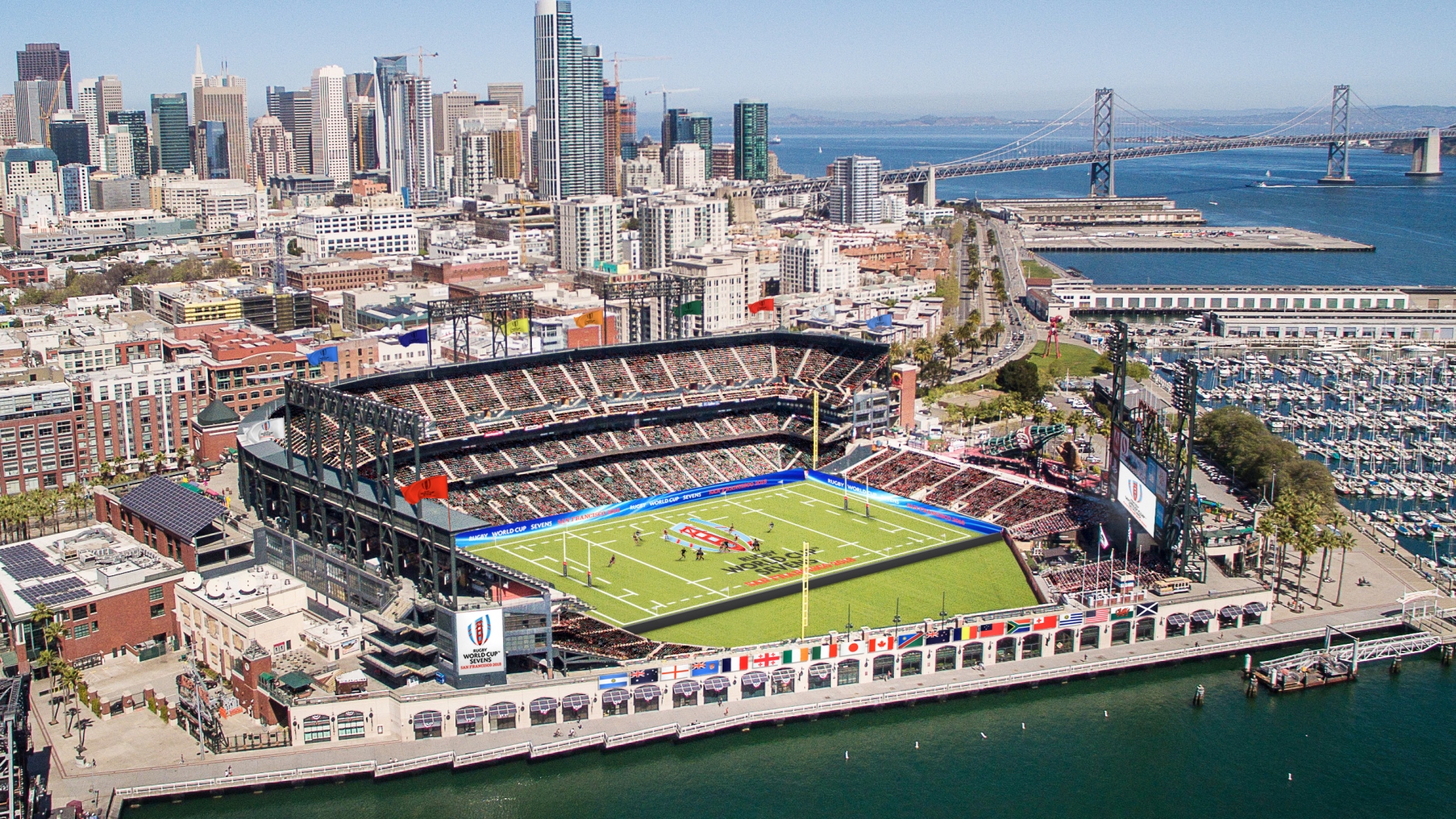 The Major League Baseball season may be in full swing, but executives with Giants Enterprises in San Francisco are getting excited for a different kind of sport. In July, AT&T Park will host the Rugby World Cup Sevens, the premier international competition for the sport. It will be the first time the event will take place on U.S. soil.
"An event of this magnitude doesn't happen without everyone working in unison," said Stephen Revetria, senior vice-president for Giants Enterprises. "I'm glad to say that we have incredible teams working tirelessly that have put us in great shape to host the tournament in July."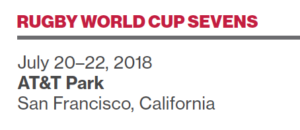 Ticket sales have been strong, and the tournament is expected to attract at least 60,000 rugby loyalists from across the globe. The event, which is staged every four years, will feature 24 men's and 16 women's teams. The sport of rugby sevens—which is more up-tempo and action-packed than the traditional version—received a major boost when it was added to the 2016 Olympic Summer Games in Rio for both men and women.
Rosie Spaulding, general manager of Rugby World Cup Sevens 2018, is bullish about the event's potential for fans of the sport. "We can't wait to welcome the teams to San Francisco this July," she said. "There are thousands of hours spent behind the scenes working with our staff, partners at USA Rugby, World Rugby, the city of San Francisco and Giants Enterprises, among others. We continue to focus on preparing the stadium and fan experience."
Making the tournament exciting for fans is a chief goal for Spaulding and her crew. "With sevens being the quicker version of the sport, we'll have a lot of exciting play to see, and the knockout style makes each match high-stakes," Spaulding said. "The atmosphere of rugby sevens is one of celebration—it feels like a giant party."
About 60 percent of the seating in the stadium will be general admission, and Spaulding thinks that will add to the excitement. "With a general admission ticketing approach, there is the opportunity for like-minded fans to congregate together, as well as move throughout the stadium as they desire," she said. "It will feel like a real festival."
Although AT&T Park has served primarily as a baseball venue, it opened in 2000 as a multiuse facility and can handle the logistical challenges of hosting a rugby tournament, Revetria said. "We have a track record of pulling off massive and epic events at AT&T Park, and we're using our venue expertise combined with the invaluable knowledge of USA Rugby and the local Rugby World Cup Sevens organizing team to make sure we're working toward our shared goal—to host the most memorable RWC Sevens tournament in history," he said.
The venue's history of successfully hosting a variety of events was a factor in the search committee choosing it for this year's RWC Sevens. "Giants Enterprises is known for hosting world-class events, from major concerts to other entertainment experiences, in addition to their 80-plus days a year for baseball games," Spaulding said.
The city was also a natural fit for the first RWC Sevens in the United States. "The San Francisco Bay Area is the fastest-growing rugby market in the country, so it couldn't be a better place to host the Rugby World Cup Sevens," Spaulding said. "It is a diverse market that also reflects the value of the sport of rugby, so the two are a great fit."
"There is a lot of buzz locally in the Bay Area, and we expected that," Revetria added. "There's still a lot of work to be done, but to say we're excited to eventually host this historic tournament is an understatement."