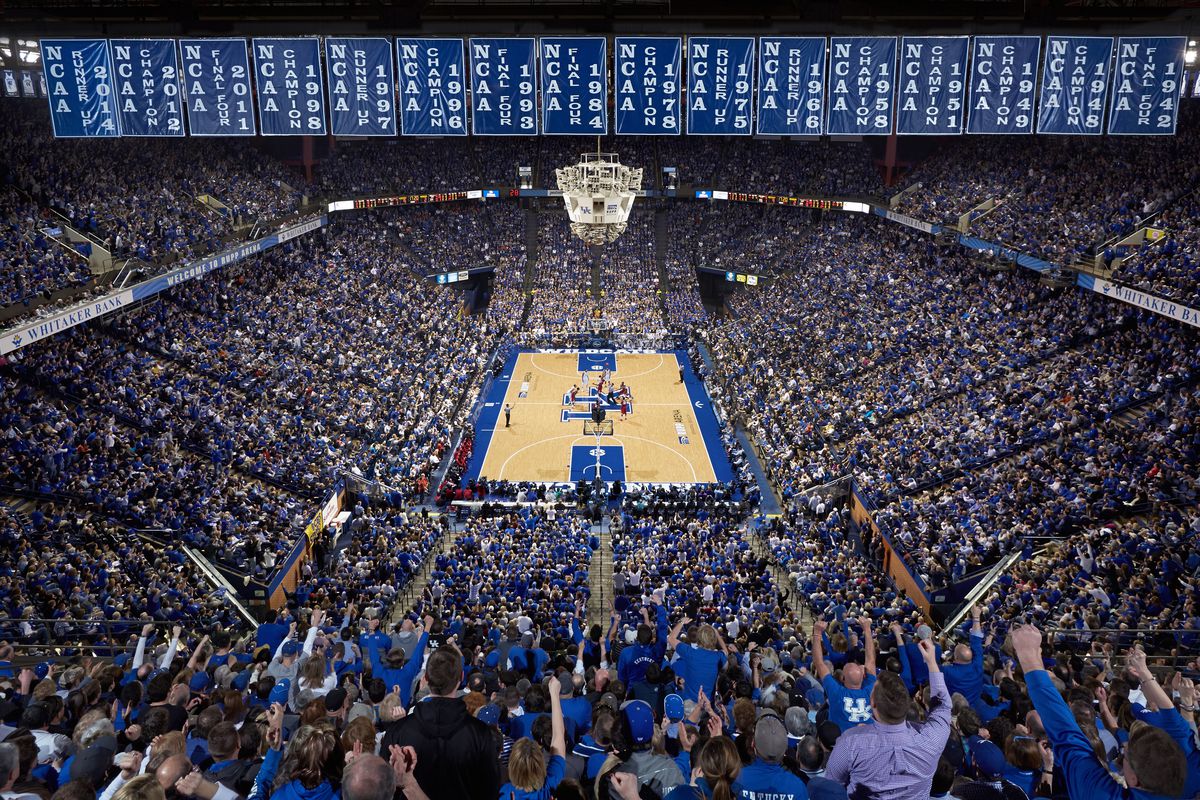 One of the most hallowed arenas in college basketball is getting improvements to modernize it a bit and there is a big drawback for fans: Less seating.
Rupp Arena, the home of Kentucky basketball since 1976, will replace bleacher seats in the upper deck with chairback seating for the first time. Ahead of the basketball team's opening practice, the improvements will lower the capacity to 20,545, a decrease of nearly 3,000 seats.
The addition of chairback seats is part of a broader renovation that will cost $241 million and be completed in 2021. The seating changes are part of a lease agreement signed by the University of Kentucky and Lexington Center Corporation in December 2016 that keeps the Wildcats at Rupp Arena through 2033.
Rupp Arena's lower bowl will not be changed, which means that the seat selection process for that area will remain how it has been for decades. Because the upper level loses seats, there will be a new seat selection process for the upper level that will begin at a later date with the goal of protecting season ticket holders.
The decreased capacity will make Rupp Arena the sixth-largest venue for college basketball behind Syracuse, Louisville, North Carolina, Tennessee and Georgetown. Previously, Rupp Arena was second-largest. Kentucky has a 594-69 all-time record at Rupp Arena and has been in the top two nationally in attendance every year since 1977.
Construction on four club areas began this summer, two of them planned to be open the public. The original plan was to have them ready for the 2019–2020 season, but delays will postpone their opening until the 2020–2021 season.