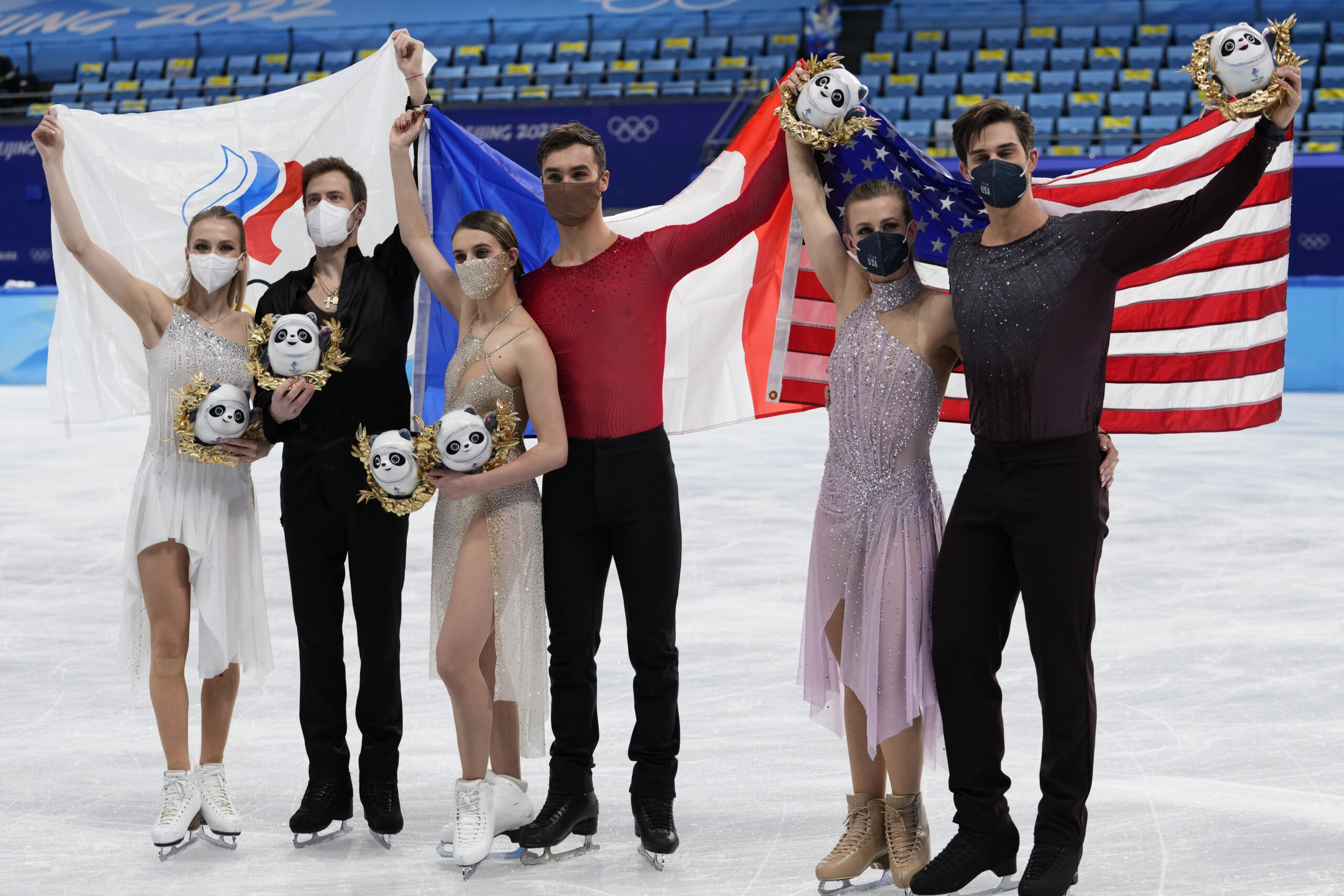 A senior figure in the International Olympic Committee has warned that Russian and Belarussian athletes may find themselves shut out of the 2024 Olympic and Paralympic Summer Games in Paris with qualifying events already on the horizon.
Sir Craig Reedie, an IOC member for three decades and who headed the World Anti-Doping Agency when it investigated Russian doping, told The Guardian on Monday that having athletes from the current pariah nations in Paris is uncertain.
"I'm afraid a decision is going to have to be taken on what happens to each of these two countries," said Reedie, whose autobiography was released last week. "And my guess is that the general feeling would be that they should not qualify.I think most people are struggling with how we could achieve some degree of representation. At the moment, there is no clear way to do it. Therefore, you maintain the status quo."
The IOC said it acted "with a heavy heart" in February when it recommended Russian and Belarusian athletes should be prevented from competing in international events "in order to protect the integrity of global sports competitions and for the safety of all the participants." But the impact of war on Ukrainian sports was front of mind after Russia breached the Olympic Truce by invading Ukraine four days after the closing ceremony of the Winter Games in Beijing. It was the third Russian breach of the Olympic Truce in 14 years. Russia invaded Georgia during the 2008 Summer Olympics in Beijing and annexed Crimea shortly after the 2014 Winter Olympics in Sochi.
The IOC also withdrew the Olympic Order it gave Vladimir Putin in 2001. Russia hosted the Olympic and Paralympic Winter Games in Sochi in 2014 but has been a lightning rod in the Olympic movement because of its repeated drug scandals involving the country's athletes. Russia recently finished competing in the Olympic Winter Games in Beijing under the guise of the Russian Olympic Committee because of widespread drug scandals involving the country's athletes dating through the past decade.
Since Russia attacked Ukraine in February, Russian and Belarussian athletes have been prevented from taking part in many international team and individual events, including soccer's World Cup qualifying playoffs and Wimbledon, which completed the tournament over the weekend with the women's title won by Elena Rybakina, who plays while representing Kazakhstan — but who is born, raised and still lives in Russia. The Russian Tennis Federation was quick to claim "our product" on Rybakina's run.
Several Russian Olympic athletes participated in an April rally supporting Putin and the invasion of Ukraine, sparking an international backlash that has only increased the country's status as a sporting pariah. Russian and Belarussian athletes have, other than Wimbledon, been allowed to compete on the ATP and WTA Tours all year; athletes from the two countries are also allowed at international cycling and judo events.
"The problem now comes that roughly two years before the Games, the qualifying period starts as set by the international federations and the IOC," Reedie said. "So there's a real issue for the federations, who have a clear instruction which they've agreed to that they won't invite Russians and Belarusians to take part in events. Therefore, on the face of it, it's unlikely that anybody would qualify other than in those three sports which don't do it that way. And will they be able to qualify [from those three sports]? I'm not sure."