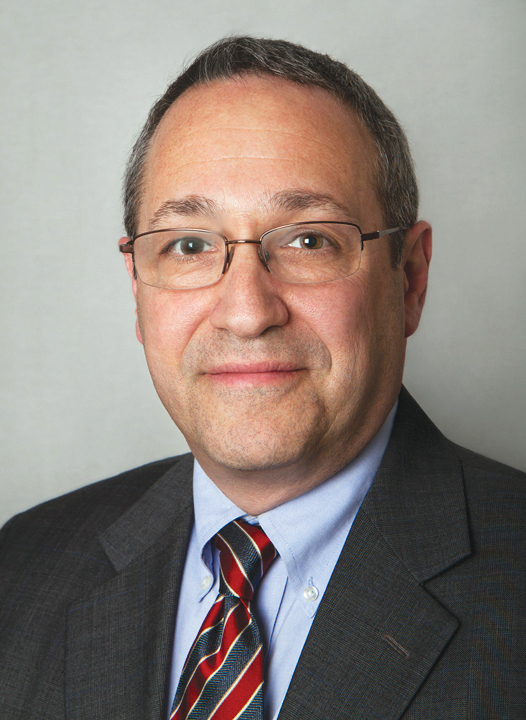 Dear Event Doctor: I saw you in the "60 Minutes Sports" story on the Super Bowl in New Orleans and was struck by how calm you were when the lights went out during the game. How do you prepare for something like that, and how did you keep your event staff so calm? —Grace Under Pressure
Dear Grace:  Col. Murphy was right, and more than 110 million American television viewers witnessed the proof in real-time. Anything that can go wrong will go wrong and often at the worst possible moment. I suppose we were lucky that "60 Minutes Sports" was documenting the behind-the-scenes world of Super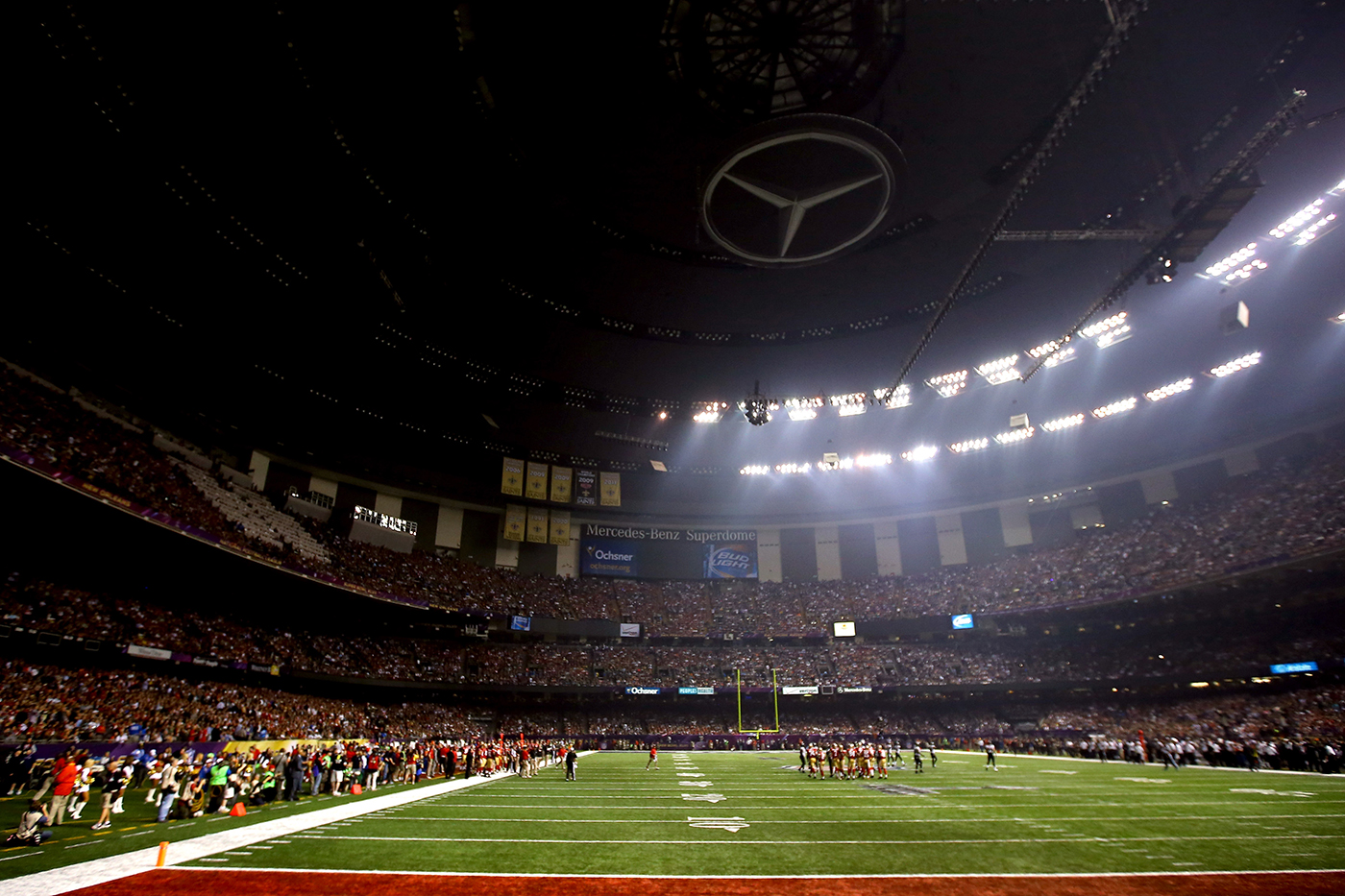 Bowl, and their crew was inside our control room at the precise moment the lights went out. If I had otherwise suggested that things were very calm and professional up there while our event team assessed the situation and acted to restore power, I'm sure you would have had your doubts. I wouldn't blame you. But, trust me when I tell you that we weren't acting for the television cameras. We completely forgot they were there.
There were far more important things to do: assess the cause of the failure; communicate with the fans; get the power restored; and get the game restarted.
With a broad range of unexpected possibilities for disaster at or near any event, you can't have a plan for each and every potential occurrence. It is certainly wise, however, to have a plan for every likely possibility that is peculiar to your particular event. Do you have multiple ways to get people into the venue if one or more routes or gates become unusable? Do you have a cancellation plan? An evacuation and reassembly plan? A severe weather contingency plan? Do you have designated spokespeople who will communicate with fans or the media?
There are several essential truths to any event, whether it's a monster like Super Bowl or a high school football game. My staff is familiar with the mantra "communicate or die!" They know that having a plan is important, but unless everyone responsible for executing it knows what it is, then it's just an academic exercise. We have a host of plans and communication mechanisms for a full or partial evacuation, severe weather delays and rerouting motor traffic and pedestrian approaches, among others.
We also have to build and manage a team we can trust to work together to put these plans into effect or handle the unexpected when it arises. Because Super Bowl is such a large event that travels from city to city—and there are dozens of people in responsible roles who have never worked together before—we conduct a simulation drill about 10 days before game day. We close the door and shut off our phones while a moderator familiar with the event plan throws emergency scenarios at us. We have to work together to respond or solve them in real-time. The amount of great intelligence we have amassed over the time we've been doing this has been staggering, and a lot of our emergency preparedness planning has been inspired by the situations that have been presented during those simulations. Just as importantly, the simulation builds respect and teamwork among a group of event and public safety professionals who have not worked together before. At the end of the simulation, everyone knows exactly what each person on the leadership team brings to the party.
So, when power to the Mercedes-Benz Superdome was interrupted, we approached the actual crisis the same way we did the simulated ones. We were calm because that scenario is what we drill for. Everyone immediately went into their assigned roles for managing an incident, and once it was determined that the issue was a simple failure on one of the two major feeder cables coming into the dome, crews were rapidly deployed to begin the work to restore the flow of electricity. We kept the fans at the dome informed through an emergency public address system, social media and a ticket-holder texting system. That way, the 70,000 people in the stands could be as calm and confident as we were that the game would again be underway after power was restored.
What can every event organizer and host facility take from this saga? Expect the unexpected, have an incident response plan, develop a team that will work together to solve problems when they happen and make certain everyone understands their role. If possible, rehearse enacting the plan. Above all, ensure that you have a way to communicate quickly and effectively with your event's participants and fans. Even in small venues, a public address system on its own power source beats bullhorns and shouting event staff every time. Write a series of carefully worded messages or easily modified templates for the PA announcer to use in case of various emergencies to reduce the time between determining the course of action and delivering the message to the audience.
A special note to those who lead event teams: The tone of each response will be set by you and your senior event staff. A calm, professional demeanor is contagious. It will inspire those around you to approach challenges in the same way. A cool and confident staff will also help to keep your fans calm in uncertain, evolving situations.
Dear Event Doctor: We have tried but just missed out on several potential hosting opportunities that we thought we had a good chance of winning. Some of the sports organizations we were hoping to host have not been forthcoming on why we lost the bids, even after we sought feedback on what we could have done differently. Is it fair for us to expect them to tell us? Do you have any advice on the best way to approach an event organizer for that kind of feedback? —Breaking the News
Dear Breaking: Event organizers are just like most people. They don't like to deliver bad news. When they turn down a city's bid, they would like the conversation to begin and end with, "Thanks for playing, but no thanks." For them, the work ahead is in another city.
I know each city that has invested a great deal of time and effort in an event proposal also has a great deal of pride in their hometown, and it is difficult to say no to their enthusiasm. Unfortunately, some bid post-mortem discussions become contentious. The event organizer may feel the hotels in the bid are not of sufficient quality, too distant from the event venue or too dispersed throughout the region. The city may feel differently. The worst outcome for me is when the feedback conversation becomes a "yes they are/no they're not" conversation. The best approach is a willing and open ear, and an expression of a city's enthusiasm to get back in the hunt as soon as possible.
If your city would like to bid on the event again some day, there is no disagreement that the best way to succeed is to understand how you fell short. Start the conversation with a note of sincere congratulations to the winning region (organizers like to feel like they made the right decision) and your belief that they will do a great job. You would like to learn from them so your city can make a future edition of the event even more successful. Organizers also like to feel that their events improve the quality of life in host cities. Tell them how important the event could be to your city or region and your commitment to only preparing bids that will provide the organizer with the best possible options.
Make the conversation brief and to the point, but start broadly and work your way toward the details. The key question, if it wasn't addressed during the bid process, should be: "What three things are the most important to your event in selecting a host city?" Reflect on the answers. They could decode whether there were fatal flaws in your proposal. What did the organizer like about your city?
If they are important attributes, you'll want to put more emphasis on them in future proposals. Then you can focus on the less attractive particulars, if they have not already surfaced at that point. Tease out their perception of flaws in your proposal. Some can be addressed (participating hotels), and some may not be so easy (the airport is too small). Always close with, "It was a pleasure to work with your organization. When can we get started on the next bid?"
Dear Event Doctor: We are down to two potential sites to host our next championship event after
winnowing the field from more than a dozen interested cities. Each of our finalists has its pros and cons but on paper they are very close. Is there any one factor you look to when you are trying to select one host city over another in the final stages of the selection process? —Picking a Winner
Dear Picking: Every event has its own set of priorities and every organizer their own preferences. For me, the suitability and services offered by the facility hosting the actual contest are paramount. No one leaves an event saying, "Sure, the event was held in a rickety old building, but I sure had a great hotel room and a decent steak while I was in town." (I am not, however, discounting that the quality of accommodations is very important to the overall atmosphere of an event.) The host facility communicates to the participants and the public the level of importance of an event. Its investment in your success—with a competitive lease and cooperative attitude—counts for much in my book.
Overall, I try to determine whether the city is going to embrace our event and get involved, or approach it as just another piece of business to fill hotel rooms. Do the local government, business community and hospitality industry view hosting the event as a point of pride or simply a revenue generator? Are the local media generally supportive of visiting events or are they generally critical of pursuing them?
Most of these questions are difficult to answer from proposals alone. Many event organizers require letters of support from local officials and business leaders as part of the bid package, and although they are essential they are not generally binding offers. I have tons of letters on file from officials who subsequently were of little help, if any. It will take some digging on the Internet and conversations with other organizers that have staged events in that market. I find the most enthusiastic communities with a proven track record of supporting visiting events make the best hosts when all other business points are equal or similar.
To read the rest of this article in the digital edition of SportsTravel, please click here
 
---
This month, SportsTravel welcomes Frank Supovitz as The Event Doctor. A veteran of the sports-event industry, Supovitz has served as senior vice-president of events for the National Football League since 2005. Prior to joining the NFL, he was the National Hockey League's group vice-president of events and entertainment for 13 years. He is also the author of "The Sports Event Management and Marketing Playbook," the second edition of which is being published this month by John Wiley & Sons. For further information or to order, please visit the Media Zone at SportsTravelMagazine.com. Questions for The Event Doctor can be emailed to Frank Supovitz at eventdoctor@schneiderpublishing.com.