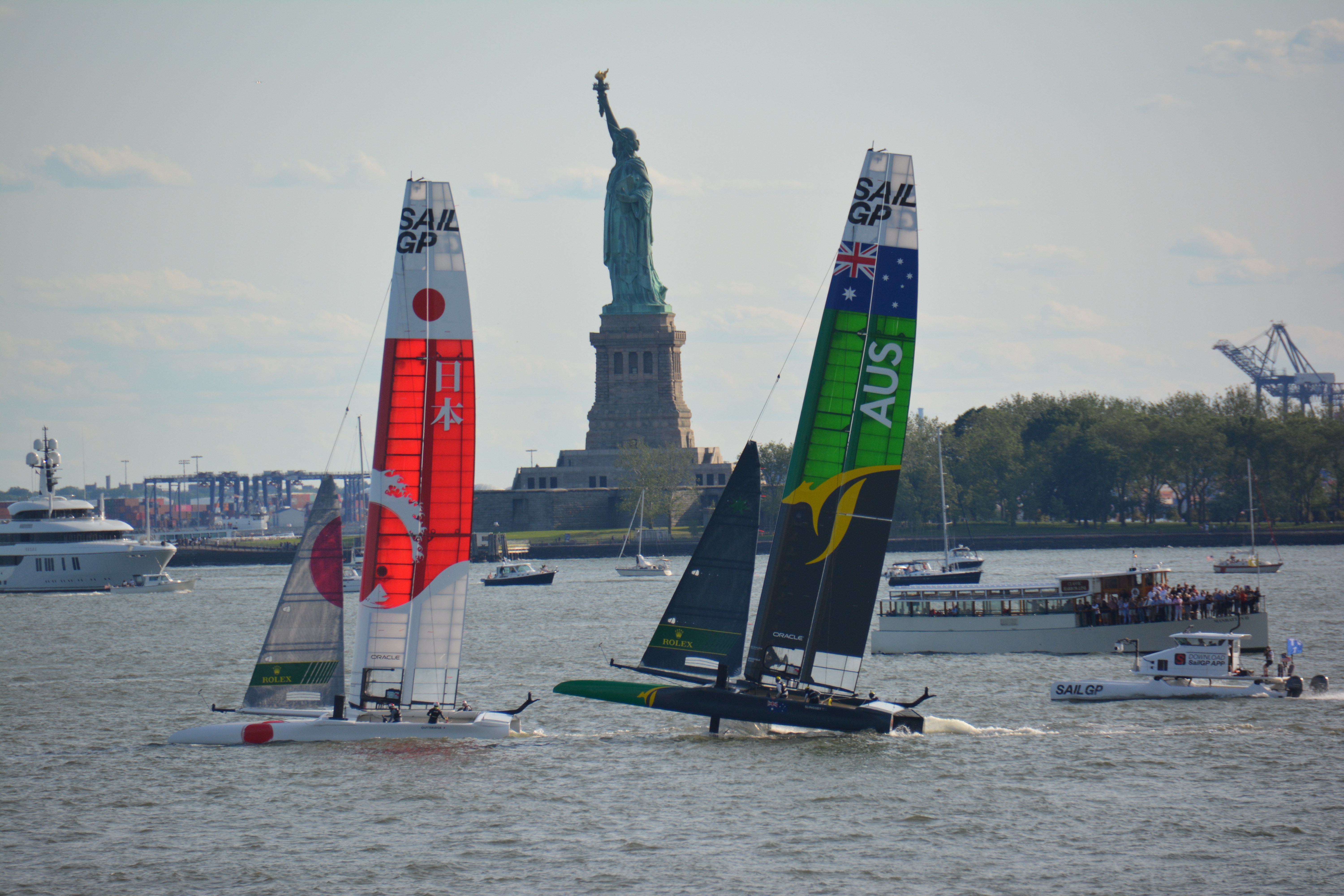 SailGP, the worldwide series that brought in thousands of fans and millions of dollars to five worldwide stops in 2019, will return to San Francisco and New York during its second season of competition.
The U.S. leg of the series debuts May 2–3 on San Francisco Bay, before the Hudson River and Manhattan skyline test SailGP's teams on June 12–13 at Brookfield Place. The American events will serve as the second and third stops for the league following its opening race in Sydney in February.
The U.S. squad will be led by Rome Kirby against teams from Australia, China, France, Great Britain and Japan. The league plans to add at least one more team for the 2020 series. The remainder of the Season 2 schedule will be announced in the coming months.
"We were able to see American flags waving and hear the cheers of the shore-packed crowds at both U.S. stops last year," said Kirby. "It was like nothing I had experienced before and propelled us to our first victory. For those who haven't seen SailGP yet, it's not at all what you might expect — it is the new pinnacle of our sport and I very much look forward to sharing it with home crowds in San Francisco and New York next year."
SailGP Season 1 featured events in Sydney, San Francisco, New York, Cowes, England, and Marseille, France. Olympic and America's Cup champion Tom Slingsby and his Australia SailGP Team earned the Season 1 title and a winner-takes-all prize of $1 million.
San Francisco's race will again be in the Marina neighborhood on the northern edge of the city, with the shoreline acting as the racecourse boundary with a grandstand on the Marina Yacht Club Peninsula near the finish line. Last year's event had 22,000 spectators with an estimated economic impact of $19 million to the city.
New York's event will also be at the same site as it was in 2019 on the lower Hudson River at Brookfield Place in Battery Park City. The 2019 race in New York was notable for the first capsized boat of SailGP when the British entry tipped over. New York's event had the highest attendance of any on the series at 40,000, and the 2020 event will be held during the early evening hours instead of during the day as it was in 2019.