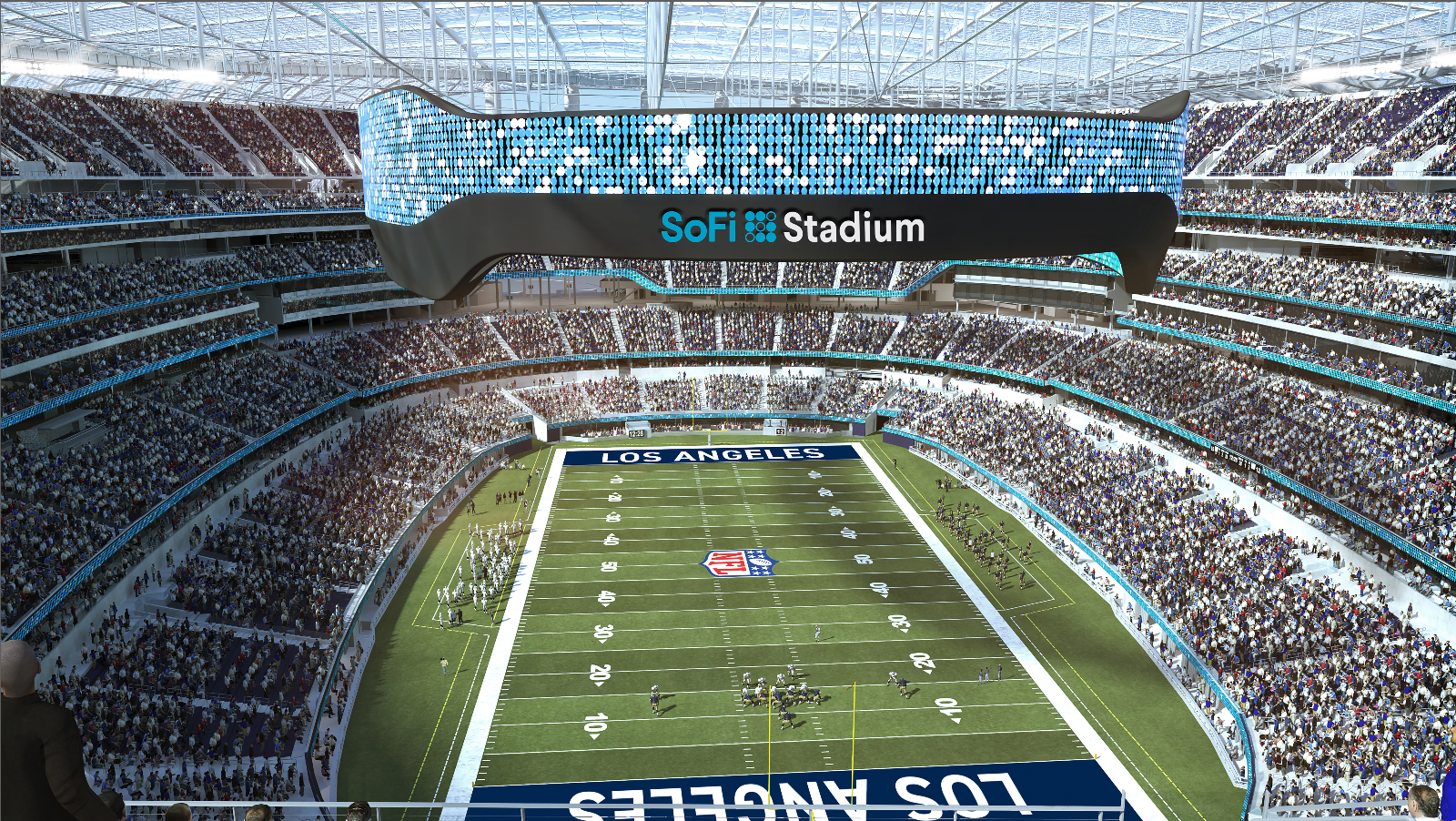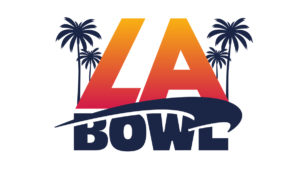 The newest addition to the college football bowl season landscape will the LA Bowl, played at SoFi Stadium in December starting in 2020, between teams from the Mountain West Conference and Pac-12 Conference.
The LA Bowl will feature Mountain West's No. 1 selection versus Pac-12's No. 5 selection. The game will be at SoFi Stadium, the new home for the Los Angeles Chargers and Los Angeles Rams, from 2020 through 2025.
"Every bowl game is unique," said Jason Gannon, managing director of SoFi Stadium and Hollywood Park. "We have an opportunity here at the LA Bowl with the Pac-12 and Mountain West to create something that's incredibly unique. The opportunity we have here to embrace the Southern California environment is going to be unlike anything else on game day."
The game will keep what had traditionally been a meeting between the two conferences at a different venue called the Las Vegas Bowl. The Mountain West sent its No. 1 selection and the Pac-12 sent its No. 6 selection to Las Vegas for that game.
"We have three California schools (in Fresno State, San Diego State and San Jose State) and probably four, five schools within driveable distance to Los Angeles," Mountain West Commissioner Craig Thompson said. "It'll be new, it'll be fresh and it'll be exciting."
Thompson said his league and the Pac-12 have held regular discussions over a potential bowl game in Los Angeles. In the Mountain West's 20 years of existence, its No. 1 selection for a bowl has been nationally ranked 15 times — and the five years it was not, it was because its champion was selected to be in a New Year's Six bowl.
"We're thrilled to death to continue the relationship with the Pac-12," Thompson said. "We live, work and play together out here in the West."
Having teams playing bowl games in California is not new to either conference. The Pac-12 sends its conference champion in most years to the Rose Bowl and has teams in San Diego's Holiday Bowl and San Francisco's Redbox Bowl. In years where the Redbox Bowl has a Pac-12 representative but not one from the Big 10 Conference, the Mountain West has in the past stepped in and provided a bowl-eligible team.
"When we heard the scale of what was being contemplated here, it was pretty clear right away that this was going to be a venue and an experience that would leapfrog anything else that we've seen," Pac-12 Commissioner Larry Scott said. "We felt that the Pac-12 should be here on a regular basis. It's not always easy with our bowl arrangements — we have great, longstanding bowl arrangements so it wasn't that easy to figure out — but I am glad we were able to."