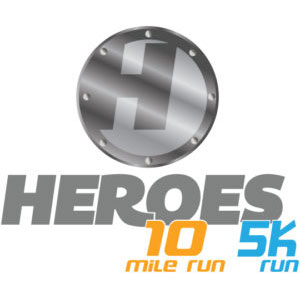 Sports Anaheim, the sports development organization for the city of Anaheim, California, has announced the launch of its inaugural Heroes 10-mile run and family-friendly fitness events that will take place over Veterans Day weekend, November 10–11. The events aim to celebrate everyday heroes, from first-responders and military service members to educators and community leaders.
"We founded heroes weekend to celebrate all of the hometown heroes in our lives that make a difference every day," said Roy Edmondson, vice-president of Sports Anaheim. "We are looking forward to welcoming the community and beyond for a fun and healthy weekend to raise awareness and contributions to the area's heroes and charities."
A portion of the net proceeds from each runner's registration will benefit a local charity. At the time of registration, which has now opened, participants will be able to choose from the following beneficiaries to support: Wounded Warrior Project; the Anaheim Union High School District Foundation; Special Olympics Southern California; Make-A-Wish Orange County and the Inland Empire; the National Fallen Firefighters Foundation; and the Orange County Family Justice Center Foundation.
Festivities taking place over the two days include the Heroes 10-Mile Run, a 5K Run, a Kids Fun Run and a Health & Fitness Expo. Open to the public, the Health & Fitness Expo will be held on November 10 at the Anaheim Convention Center and will feature the latest developments in sports, fitness and nutrition. The Heroes 10-Mile Run begins November 11 at Honda Center. Participants will run/walk on a flat surface throughout iconic Anaheim locations including the infield at Angel Stadium and the Anaheim Regional Transportation Intermodal Center (ARTIC). The 5K Run, available for participants ages 5 and up, and Kids Run will start and finish at Honda Center.
All event participants will receive a commemorative medal and the top three finishers in each of the 15 age divisions will receive an award. Special awards will also be given to the top three overall finishers (both male and female) in the following categories: educator, fire fighter, military and police.