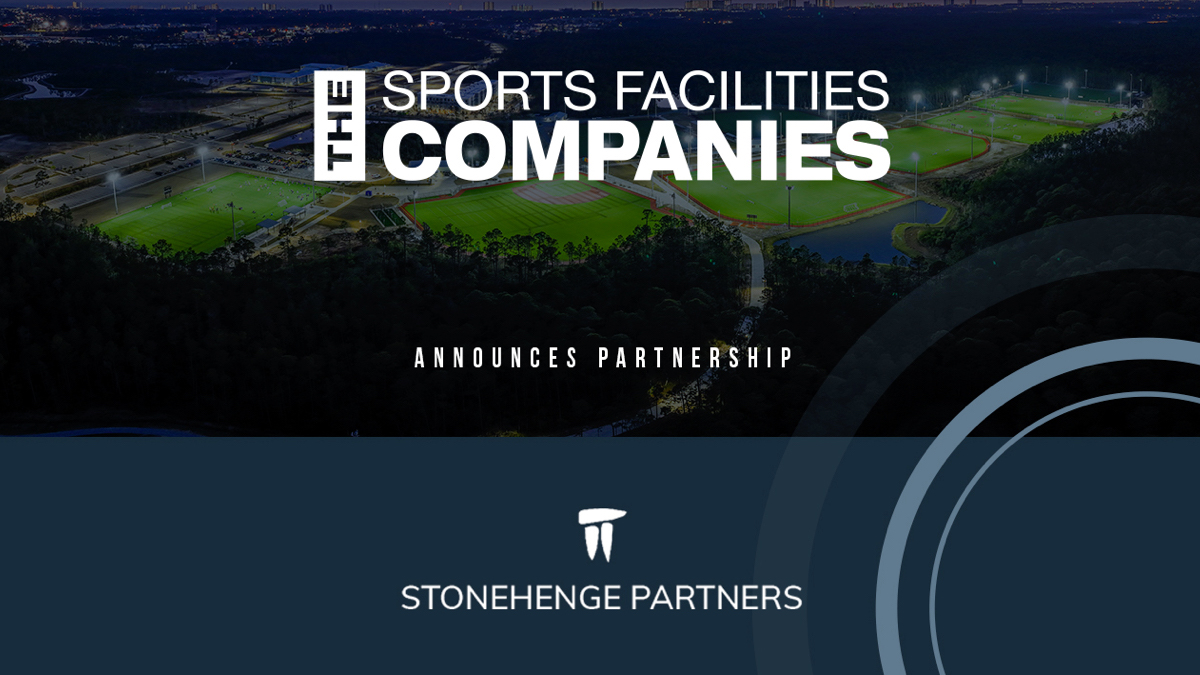 The Sports Facilities Companies has announced a partnership with Stonehenge Partners as SFC plans to expand its services throughout the country.
Sports Facilities Companies currently operates over 40 properties on behalf of municipalities, real estate developers, and private clients in 17 states. The partnership will allow SFC to expand its involvement in the planning, consulting and operating of sports tourism and recreation destinations as sports-related travel had a direct economic impact of $39.7 billion in 2021 — gaining back nearly all of what it lost from historic highs in 2019.
"We are obsessed with serving communities and families," SFC Chief Executive Officer Jason Clement said. "This partnership allows us to invest in our client and customer experiences in new and different ways. We are focused on the technology, talent, and tools to expand our full-service solution for developing and operating the nation's highest-performing sports and recreation complexes."
"This is the ideal time to take on a capital partner who shares our vision for improving communities," said Dev Pathik, who co-founded SFC along with Clement. "The Stonehenge model provides the right balance of mission alignment with the current SFC executive team maintaining its significant ownership stake and continuing to lead the companies' expanding service offerings."
The latest State of the Industry Report was commissioned by the Sports Events & Tourism Association. The survey, sponsored by the Northstar Meetings Group and conducted by Tourism Economics, covers data from 2020 and 2021 and follows a baseline report the association issued in 2019 that set a benchmark for the economic height of the industry.
"The SFC team has played a significant and positive role in the youth and amateur sports landscape," said Tom Cove, chief executive of the Sports and Fitness Industry Association. "Their growth and this partnership are testaments to their commitment to excellence. This is great news for the industry and the communities in which SFC serves."
One of the key numbers in the report reflects the number of people reporting that they traveled for sports. In 2019, considered the high-water mark for that figure, there were 179 million sports-related travelers. That number dipped to 96 million the pandemic depths in 2020 but rebounded to 175 million in 2021 — an 82 percent year-over-year increase.
"The Stonehenge team is thrilled to partner with SFC," said Andrew Bohutinsky, Stonehenge managing partner. "We view the firm's focus on long-term client relationships, consistent growth, talent, market position and end-to-end solution as huge advantages in the highly fragmented sports tourism and recreation marketplace."