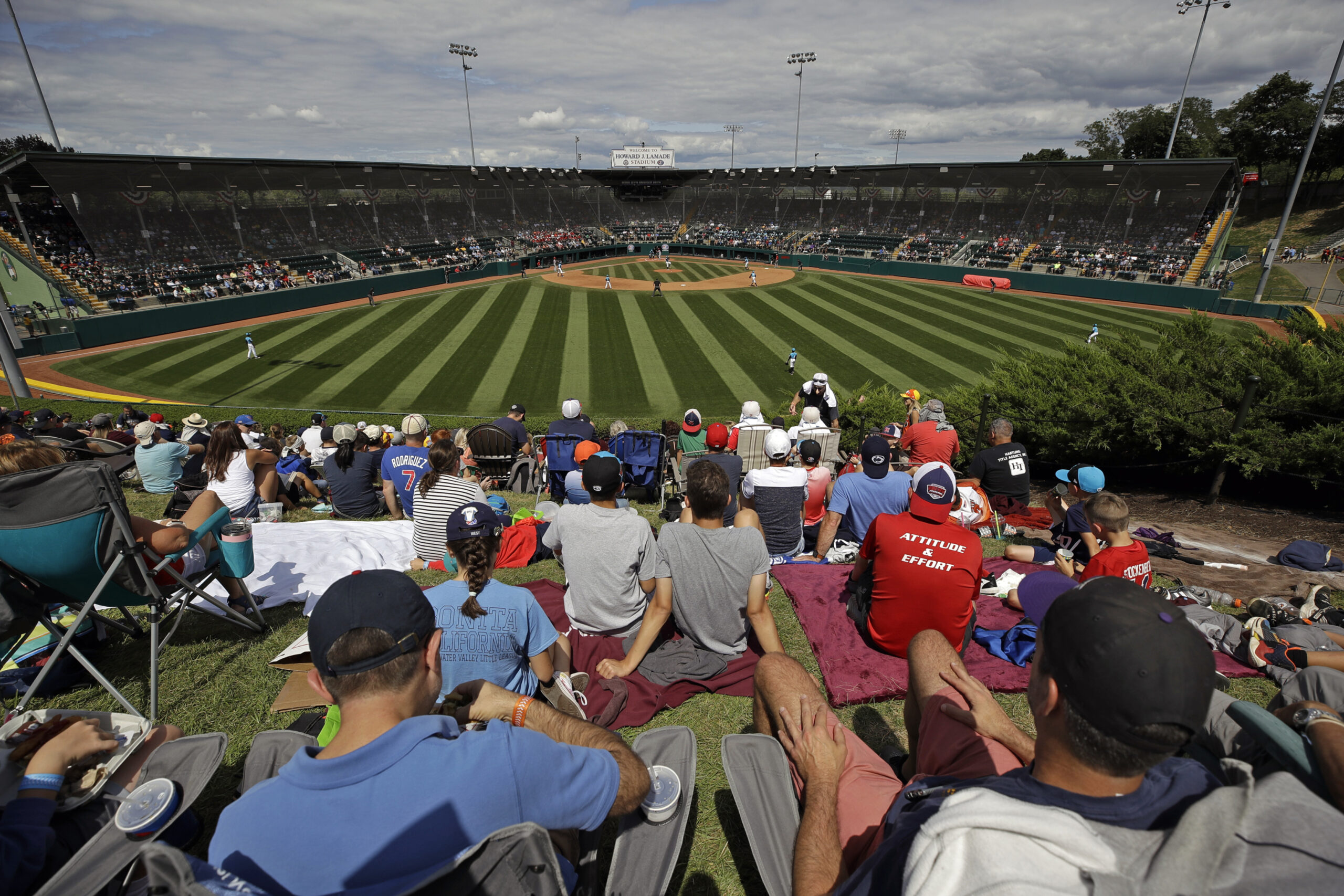 A landmark new study conducted by the Sports Events and Tourism Association shows that travel to amateur and collegiate sports events in 2019 accounted for $45.1 billion in spending in the United States, an increase of over 5 percent from the previous year. In addition, that spending generated $103.3 billion in direct, indirect and induced business sales and generated 69 million hotel room nights.
The results are part of the first-of-its-kind 2019 State of the Sports Tourism Industry Report presented by Sports ETA in partnership with the Northstar Meetings Group, the publisher of SportsTravel. The report, conducted by Tourism Economics, an Oxford Economics company, incorporates original data from Sports ETA with Longwoods International travel survey data, Bureau of Economic Analysis and Bureau of Labor Statistics data, U.S. Travel Association data along with NCAA and annual sports attendance figures.
While the 2019 statistics show that sports-related travel is a key economic driver, the report notes that 2020 will mark a severe setback because of the COVID-19 pandemic. In March 2020, nearly 10 million fewer people traveled to participate in or watch a sporting event compared to the previous year, resulting in a loss of $2.5 billion in direct spending, according to the report. The study also estimates that from March to December 2020, 75 million fewer people are expected to travel to sporting events compared to 2019, resulting in a loss of $20 billion in direct spending.
Click here to view the full State of the Sports Tourism Industry Report.
Sports ETA expects the 2019 numbers outlined in the report will serve as a baseline for the industry as it recovers in the months and years to come and as events return to destinations across the country. "This industry study will set a benchmark for the sports-related travel industry to use as we plan for a post COVID-19 environment and sports-related travel returns," said Al Kidd, president and CEO of Sports ETA. "While 2020's numbers will be severely affected by the pandemic, we expect the industry to bounce back once sports are able to resume."
The study uses statistics for travel to amateur sports events and postseason collegiate events. Regular-season collegiate events and professional sports events were not included in the economic analysis.
Hear Al Kidd and Dr. Jennifer Stoll detail the report's findings on the SportsTravel Podcast.
According the survey results, nearly 180 million people traveled to a sporting event in the United States in 2019, either as a spectator or a participant. In addition, the sports tourism industry generated nearly 740,000 jobs over the year, including 410,000 direct and 328,000 indirect jobs. Sports tourism also generated $14.6 billion in tax revenues in 2019, with $6.8 billion of that benefiting state and local governments.
"This is a landmark study that establishes the baseline against which the recovery of the sports-event industry will be measured," said Timothy Schneider, founder of SportsTravel and chairman of the Sports Division of the Northstar Travel Group. "By commissioning this study, Sports ETA has demonstrated its leadership in the sports industry and has provided an unparalleled data set that sports-event and sports-tourism advocates can cite when they're making the case to devote precious resources to the development of the sports-related travel market."
Additional findings include:
The number of sports travelers grew 2 percent from the year prior, and the number of people traveling to attend sports events in the United States has increased by more than 10 million since 2015.
Sports travelers, event organizers and venues spent $12.5 billion on transportation, $9.2 billion on lodging and $8.6 billion on food and beverages in the last year.
The number of overnight sports travelers grew to 96.4 million in 2019, an increase of 1.4 million from the previous year. An estimated 54 percent of all sports travelers spent the night in the event destination. Overnight sports travelers spent $359 per person trip, an increase of $12 year-over-year, while day trippers spent $79 per person trip in 2019.
Nearly all destinations surveyed (97 percent) hosted a youth sports event in 2019, with less than half saying they had hosted senior or U.S. Olympic and Paralympic Committee events.
On average, 38 percent of destinations owned their own events in 2019. Of those, 65 percent owned a team event and 57 percent owned an individual-sport event.
Destinations surveyed hosted an average of 70 events each in 2019, with more than half experiencing a growth in the number of events and participants from the previous year.
"Sports generate substantial economic impacts to destinations across the United States," said Adam Sacks, president of Tourism Economics. "As a result, the recovery of sports-related travel will be an important driver of the economic recovery in the coming year."