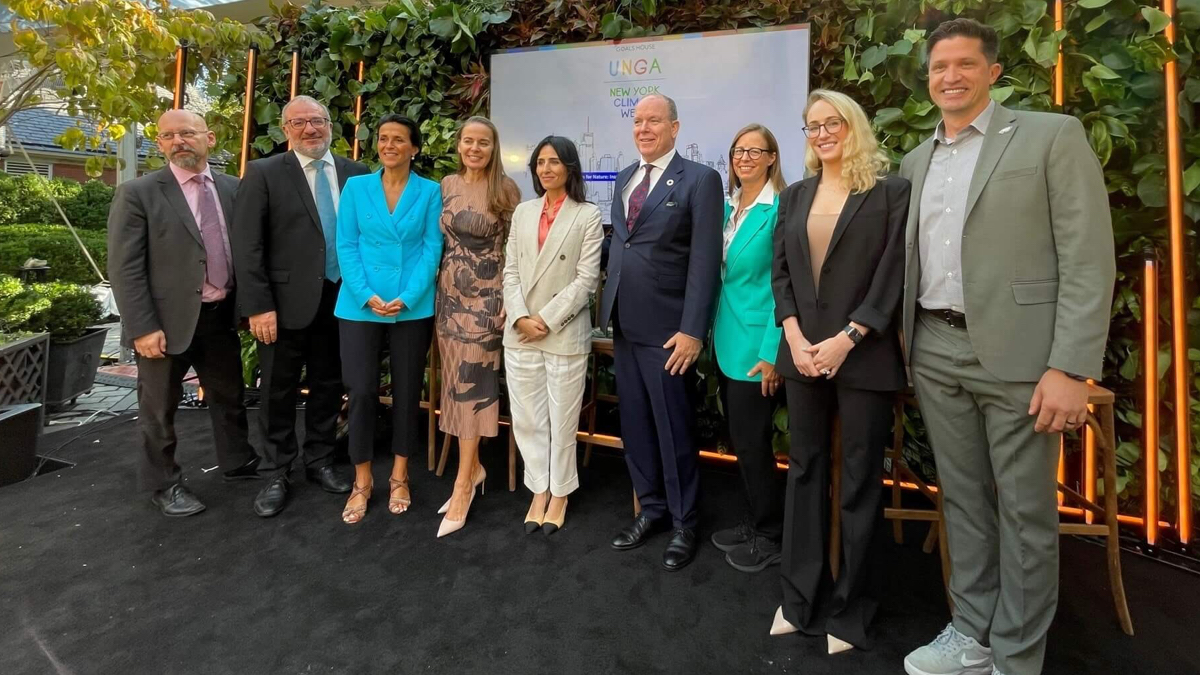 The National Olympic Committee of Costa Rica and the International Ski and Snowboard Federation, known as FIS, are the latest sports organizations to join as a signatory to the Sports for Nature Framework, which was launched last year at the UN Biodiversity Conference in Montreal and aims to increase sustainability, conservation and restoration of ecosystems by changing the way sports organizations operate.
Since the organization's launch, 40 sports organizations from around the world have signed on. The Framework has four principles: protect nature, restore nature, green the supply chains and raise awareness. The group was developed by the International Union for Conservation of Nature, International Olympic Committee, United Nations Environment Program and the Secretariat of the Convention on Biological Diversity and is supported by Sails of Change. The initiative aims to help sports deliver significant action for nature by 2030 and beyond.
"Just like in sport, teamwork is essential to address today's sustainability challenges, including the climate and biodiversity crises," said Marie Sallois, IOC director for sustainability. "At the IOC, we are proud to have been able to bring together the key players in nature conservation IUCN, UNEP and CBD, supported by Sails of Change, to jointly develop the Sport for Nature Framework. We look forward to working together on its implementation, ensuring sport is part of the solution."
As the UN Sustainable Development Goals Summit took place in New York City September 18–19, Sports for Nature partners called on organizations to contribute to global sustainability goals. Along with the Costa Rica NOC and FIS, other recent commitments to the framework include the Brazil Olympic Committee, Bundesliga club VfL Wolfsburg and the Israeli Water Polo Federation.
"Sports, nature, and climate are intertwined in a delicate state of play," said H.E. Razan al Mubarak, International Union for Conservation of Nature president. "As we strive to address the challenges facing the world, let us embrace the power of sports not only to mitigate its negative impacts but also let us embrace sports to restore and champion nature and enhance the health and wellbeing of people around the world."
The Sports for Nature logo was recently previewed and will be made available to sports signatories reporting on their annual progress. The results will then be reported to the Secretariat of the Convention on Biological Diversity, as a contribution to the Kunming-Montreal Global Biodiversity Framework, which was approved by more than 100 countries in December 2022.
"Sports for Nature aims to harness the power of sports to protect the nature it depends on as well as the communities where it plays," said Dona Bertarelli, co-founder of Sails of Change. "Through this unique partnership, supported by Sails of Change, sports organizations have a pathway to contribute to local and global goals for nature. By joining this initiative, they can also access scientific guidance and tools to help them advance their sustainability journey."