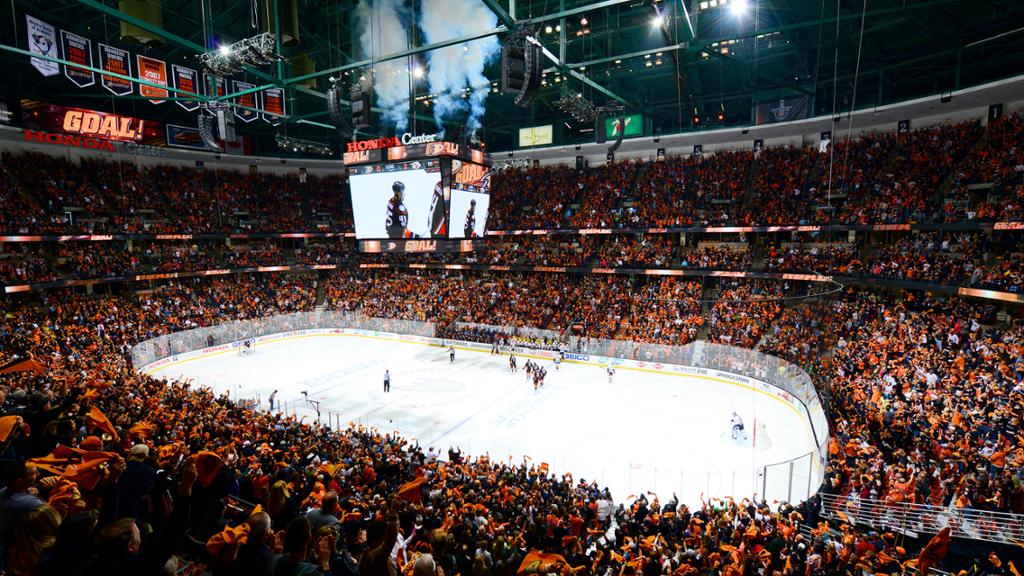 While the coronavirus pandemic has disrupted life throughout the world, sports industry leaders remain optimistic that fans will flock to events once games on every level of action resume.
During the Sports Business Journal's CAA World Congress virtual event, taking the place of a scheduled in-person event in California disrupted by the coronavirus, a series of topics on the broadcasting of events, ticketing, sports organizational structure and more were discussed.
In each session, the focus on a post-pandemic world was brought up. Scott O'Neill, president and CEO of Harris Blitzer Sports Entertainment, brought up the experience of seeing fans react to Mike Piazza and the New York Mets playing their first game at Shea Stadium after the 9/11 attacks.
"We need sports more now than ever," O'Neill said. "This is a place we come together as a family, as a community and as a nation. I feel proud and privileged to be part of this industry as we consider what a relaunch looks like, whether it's the regular season or playoffs or next season when we have more time to play. We'd like to come back big and come back very representative of the fans and the cities which we're privileged to be a part of."
ESPN President Jimmy Pitaro, the first speaker of the day, said, "I completely expect that (fan) passion will remain even in the light of the moment that we find ourselves in right now. When live sports return, they'll come back strong."
Irwin Kishner, executive chairman of the Herrick law firm, said the coronavirus is different for the sports world than either the Great Recession or 9/11 because of the way the pandemic has evolved on an hourly basis.
"This too shall pass, there's no doubt about it. The bigger question is when and how," Kishner said. "… Slowly but surely, you'll see venues filling up and being back online."
News and Notes
• With ESPN's reliance on live events complementing its series of studio talk shows and SportsCenter, there have been consistent adjustments to the network's programming schedules. There has been expanded coverage of the NFL offseason as free agency started, and ESPN2 has aired many college basketball replays.
"I am in regular and constant contact with league executives in terms of our current partnerships and the focus right now is on short-term issues like replacement programming, innovative content ideas," said Pitaro, adding they are talking with leagues about having access to athletes.
One other option, he said, is putting together theme nights for sports with a mix of classic games along with sports movies from the Disney Plus empire.
• With sports fans sequestered, esports is having another moment in the sun. NASCAR, IndyCar and Formula 1 each have started virtual racing series; NASCAR's initial event on FS1 had more than 900,000 viewers, leading Fox to put the rest of the scheduled events on Fox instead of the cable sports channel.
"Esports has grown to a scale that at this point is pretty large to ignore," said Naz Aletaha, Riot Games' head of global esports partnerships and business development. "They are only behind the NFL and NBA and so, I think just the long-term potential, growth potential is enormous."
While esports has not gone without interruption along with every other sport in the world, it does have the advantage of being able to hold its events virtually already. Riot Games' League of Legends series has resumed online competition after a suspension in play.
"It's a huge opportunity," said Mark Coughlin, chief revenue officer of Envy Gaming, which among its esports holdings operates the Overwatch League's Dallas Fuel. "There are a lot of people that are cooped up. Everybody is stuck at home."