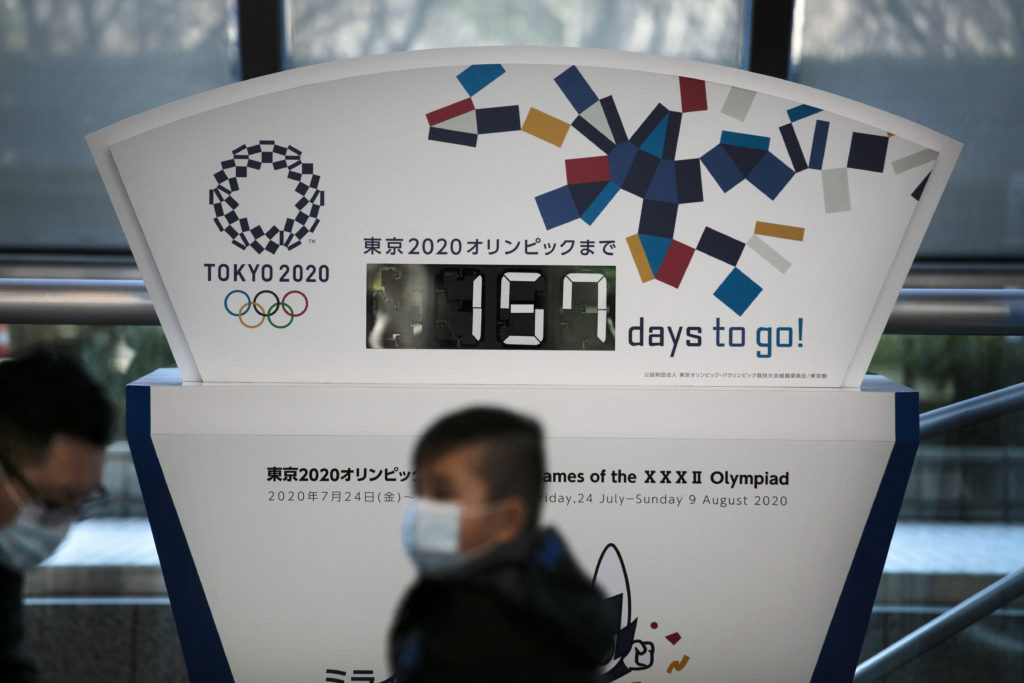 The coronavirus (COVID-19) outbreak continues to affect the sports-event industry. As destinations work to contain the spread of the virus, it has led many sports-event organizers to make decisions about the immediate future of their events.
With so much changing so quickly, we are tracking the latest updates, both confirmations of sports events that will be held as planned and those that have been canceled or postponed due to COVID-19.
If you are continuing, postponing or canceling your event, we'd like to hear from you. Please email us with updates.
Events That Have Been Canceled, Moved or Postponed:
Action Sports
The Winter X Games scheduled for Chongli, China, on February 21–23 were postponed.
Archery
Artistic Swimming
USA Artistic Swimming's Collegiate National Championship and Senior, Junior and 13-15 National Championship events, scheduled for March 26–29 in Mesa, Arizona, have been canceled.
Badminton
The Badminton World Federation has canceled all events through April 12.
The Spanish Para Badminton International to be staged in Cartagena, Murcia, March 10 has been canceled. The event was the final opportunity for athletes to gain ranking points to qualify for the Tokyo 2020 Paralympic Games.
The China Masters badminton event in Lingshui, China, from February 25–March 1 was postponed.
Baseball
Major League Basebal

l announced it will delay the opening of its 2020 season in accordance with CDC guidelines.
The

World Baseball Softball Confederation

postponed the Olympic qualifying event scheduled for March 22–26 in Surprise and Tempe, Arizona.
An Olympic qualifying tournament in Taichung and Dou Liu, Taiwan was moved from April 1–5 to June 17–21.
Basketball
The NBA has suspended its season until further notice and also suspended the G League until further notice.

FIBA has suspended

all international basketball competitions until further notice.
The NCAA canceled its Division I Men's and Women's Basketball Tournaments after 19 different Division I conferences canceled its men's and women's tournaments.
The inaugural season of the NBA's Basketball Africa League across Africa, due to start March 13, has been postponed.
Euroleague, the continent's top international competition, suspended all games in Italy until April 11.
Bowling
The PBA Tour has put all tournaments on hiatus indefinitely, including 2020 PBA Playoffs that were scheduled to start April 6.
The U.S. Bowling Congress has suspended all national events.
Boxing
USA Boxing has suspended all sanctioned events through March 31. The Americas Olympic qualifier scheduled for March 26 in Buenos Aires, Argentina, has been postponed and organizers have not set a plan for the final steps in qualification, including a last-chance tournament scheduled for May 13 in Paris.
AIBA canceled an event scheduled for February 29 in Assisi, Italy, and its scheduled event in Budapest, Hungary, in March will instead take place on June 20.
The Asian/Oceania Olympic boxing qualifying event, scheduled for February 3 in Wuhan, China, was moved to Amman, Jordan, and rescheduled for March.
College Sports
Conferences
Sports ETA has postponed its Women's Summit, April 1–3 in New Orleans, and its annual symposium, scheduled for April 20–23 in Kansas City, Missouri, will be held August 2–5 instead.
The SportAccord industry conference first planned for Beijing and then Lausanne, Switzerland, has been canceled.
Cycling
Diving
Equestrian
Esports
Overwatch League canceled its homestand matches for March and April and will go back to online play resuming March 28.
Riot Games will host the 2020 LCS Spring Finals entirely online, with the event still taking place April 18–19.
Two ESL One competitions scheduled for Los Angeles and Birmingham, England, will completely be held online. ESL One Los Angeles 2020 will start on March 28.
DreamHack Dallas, originally scheduled for May 22–24, will instead be held August 14–16 at the Kay Bailey Hutchison Convention Center and DreamHack Summer, originally scheduled for June 12–14 in Jönköping, Sweden, will instead be held August 6–9.
North American and European League of Legends series will resume online competition on March 21 after a suspension of play.
Call of Duty League has moved all its live matches to online competition.
The NBA 2K League as suspended the start of its season, which was scheduled to begin March 24.
The

E3 Expo

in Los Angeles scheduled for June has been canceled.
League of Legends European Championship spring final, April 25–26, has been moved from Budapest to Berlin.
CS:GO Flashpoint League's April playoff event in Stockholm has been canceled.
A Hearthstone Masters Tour event in Los Angeles, March 20–22, will be online only.
Pokemon European International Championships in Berlin, April 17–19, has been canceled.
The Rocket League Season 9 World Championship live event in Dallas, April 24–26, has been canceled.
Riot Games has suspended play in South Korea's League of Legends Champions League starting March 9, following a suspension of play in China on January 19. The league will restart at a later date.
Fencing
Golf
Gymnastics
The Jesolo Cup in women's artistic gymnastics in Italy scheduled for April 4–5 has been canceled.
The Doha Artistic Gymnastics Individual Apparatus World Cup in Qatar on March 18–21 will be held behind closed doors.
USA Gymnastics has canceled all competitions at least until the end of March.
Hockey
Motorsports
Olympics
Quidditch
U.S. Quidditch

has postponed its 2019–20 season, including US Quidditch Cup 13, scheduled for April 18–19 in Charleston, West Virginia.
Rugby
The European club rugby finals in May have been suspended by European Professional Club Rugby; the Champions Cup and second-tier Challenge Cup were already suspended.
Major League Rugby has canceled its 2020 season and will resume competition in 2021.

USA Rugby

has suspended sanctioned competitions 30 days including the 2020 USA Rugby Spring College Championships in Stanford, California, and College 7s National Championship in Tucson, Arizona.
Singapore Rugby Sevens, April 4–5, was rescheduled for October 10–11
Hong Kong Rugby Sevens, April 11–12, was rescheduled for October 16–18.
Six Nations matches Italy at Ireland on March 7 and England at Italy on March 14, were postponed.
Women's Six Nations, Scotland at Italy on February 23, Italy at Ireland on March 8, England at Italy on March 15 were postponed.
The Asia women's championship in Hong Kong postponed from March 14–22 to May 8–16.
The Asia Sevens Invitational, an Olympic Sevens test event, on April 25–26 was canceled.
Sailing
The Clipper Race Round the World Race, which had stops planned in Seattle and New York, has been postponed.
SailGP has canceled its planned leg in San Francisco that had been scheduled for May 2–3.
Softball
Soccer
The USL Championship, a second-tier league in the U.S., has extended its suspension of all games through May 10.
The UEFA European Championships scheduled for the summer in 12 countries has been postponed until 2021.
The CONMEBOL Copa America Tournament scheduled for the summer in Argentina and Colombia has been postponed until 2021.
The UEFA Champions League and Europa League have suspended games and will resume the tournament at a later date.
Liga MX in Mexico has suspended play until further notice.
Major League Soccer and U.S. Soccer games through April 8 have been postponed.
All CONCACAF events including the Champions League and Olympic Summer Games qualifying.
The English Premier League has suspended games until April 4.
Germany's top league, the Bundesliga, has recommended the league go on hiatus until April 2.
Italy's Serie A has suspended games until April 3.
France's Ligue 1 has suspended games until April 2 and the French League Cup final scheduled for April 4 has been postponed.
Spain's top league, La Liga, has been suspended until April 3 and the Spanish League Cup final scheduled for April 18 has been postponed.
The UEFA Champions League and Europa League have suspended games scheduled through March 20.
The

FIFA Council meeting

scheduled March 20 for Asuncion, Paraguay, will be held via video conference.
The Asian Football Confederation Congress on April 16 in Kuala Lumpur, Malaysia, was postponed.
FIFA has announced that 2022 World Cup qualifiers scheduled from March 23–31 and June 1–9 throughout the Asian Football Confederation will be postponed.
Swimming
The TYR Series swimming event April 16–19 in Mission Viejo, California, has been canceled.
The

USA Swimming Speedo Sectionals

were canceled at various sites throughout the country including Carlsbad, California; College Station, Texas; Plantation, Florida; Cary, North Carolina; Columbia, Missouri; Federal Way, Washington; Pleasant Prairie, Wisconsin; Jenks, Oklahoma; Elkhart, Indiana; Christiansburg, Virginia and Buffalo, New York.
Table Tennis
Taekwondo
Tennis
The French Open in Paris has been moved from May 18–June 7 to September 20–October 4
The ATP Tour has canceled events scheduled for Miami; Houston; Marrakech, Morocco; Monte Carlo; Barcelona and Budapest, Hungary.
The WTA Tour has canceled events scheduled for Charleston, South Carolina; Bogota, Colombia, and Guadalajara, Mexico as well as events through May 2 including in Stuttgart, Germany, Istanbul, Turkey and Prague.
The BNP Paribas Open, a combined ATP and WTA Tour event scheduled for March 9–22 in Indian Wells, California, was canceled.
The Fed Cup, a women's team event scheduled for Budapest in April, has been canceled.
Triathlon
Track & Field/Running
Diamond League events scheduled for April 17 in Doha, Qatar, May 9 in China and May 16 in Shanghai have been postponed. The Shanghai event will be rescheduled for August 13.
The U.S. Track & Field Masters indoor championships, scheduled for March 13–15 in Baton Rouge, Louisiana, and the youth indoor national championships, March 20–22 in Staten Island, New York, have been canceled.
The Penn Relays, scheduled for April 23–25 in Philadelphia, have been canceled.
The London Marathon has been postponed to October 4.
The IRONMAN Puerto Rico 70.3 and Superseal Triathlons have been canceled.
The Rock 'n' Roll Marathon in Washington, D.C., has been canceled.
The Barcelona Marathon scheduled for March 15 was postponed to October 25.
The World Athletics Half Marathon Championships, scheduled for Gydina, Poland on March 29, will take place on October 17.
The Pyongyang, North Korea, Marathon on April 12 was canceled.
The Rome Marathon on March 29 was canceled with all entries moved to 2021.
The Paris Marathon scheduled for April 5 will be held on October 18.
The Hong Kong Marathon on February 9 was canceled.
The Tokyo Marathon on March 1 limited entries solely to elite runners.
The Asian Indoor Athletics Championship, scheduled for February 12–13 in Hangzhou, China, was canceled.
World Indoor Athletics Championships in Nanjing, China in March has been rescheduled for March 2021.
Volleyball
Water Polo
USA Water Polo

has asked clubs to suspend or postpone sanctioned events for 30 days including the FINA Men's and Women's Intercontinental Tournament scheduled for April 28–May 3 in Bloomington, Indiana.
An Olympic women's qualifying tournament in Trieste, Italy, from March 8–15 was postponed.
Weightlifting
The USA Weightlifting National Championships, scheduled for May 14–17 in Lombard, Illinois, has been rescheduled for December 3–6 in Atlanta.
USA Weightlifting has canceled its Golden Gala fundraising event in New York and other events.
The Asian Weightlifting Championships, which were moved to Uzbekistan from Kazakhstan and scheduled for April 16–25, has been postponed.
Wrestling
USA Wrestling has postponed all events through April 20, notably the 2020 Olympic Team Trials, scheduled for April 4–5, in State College, Pennsylvania. Other events affected include the girls folkstyle nationals, March 26–29 in Colorado Springs, Colorado; Last chance Olympic Trials qualifier, March 27–28 in Millersville, Pennsylvania; Northwest regionals, March 28–29 in Centralia, Washington; and folkstyle nationals, April 3-5 in Cedar Falls, Iowa.
Winter Sports
The World Short Track Speedskating Championships, scheduled for March 13–15 in Seoul, South Korea, has been canceled.
The US Biathlon National Championships and North American Championships, March 27–29 in West Yellowstone, Montana, have been canceled.
The USA Bobsled & Skeleton national championships in Lake Placid, New York, have been canceled.
USA Curling has canceled the college championship scheduled for March 13–15 in Fargo, North Dakota; mixed nationals, March 28–April 4 in Chaska, Minnesota; Paralympic pre-trials, April 16–17 in Denver; and arena national championships, April 27–May 2 in Gillette, Wyoming.
The World Curling Championships have been canceled. The men's event was scheduled for March 28–April 5 in Glasgow, Scotland and the women's event was scheduled for March 14–22 in Prince George, British Columbia, Canada.
The World Synchronized Skating Championships scheduled for April 3–4 in Lake Placid, New York, have been canceled.
The

World Figure Skating Championship

s scheduled for March 18–22 in Montreal have been canceled.
The

Arctic Winter Games

, scheduled for March 15–21 in Whitehorse, Canada, have been canceled.
The

FIS Alpine Ski World Cup Finals

, scheduled for Cortina, Italy, March 16–22, have been canceled.
The

FIS Snowboard Slopestyle World Cup

event in Spindelruv Mlyn, Czech Republic, March 20–21 has been canceled.
The

FIS Junior Ski Cross and Snowboard Cross World Championships

in Saint–Lary, France, March 19–25 has been canceled.
The Audi FIS World Cup skiing competition scheduled for Yanqing, China, on Februrary 15–16 was canceled.
An Olympic biathlon test event in Zhangjiakou, China, from February 27–March 2 was canceled.