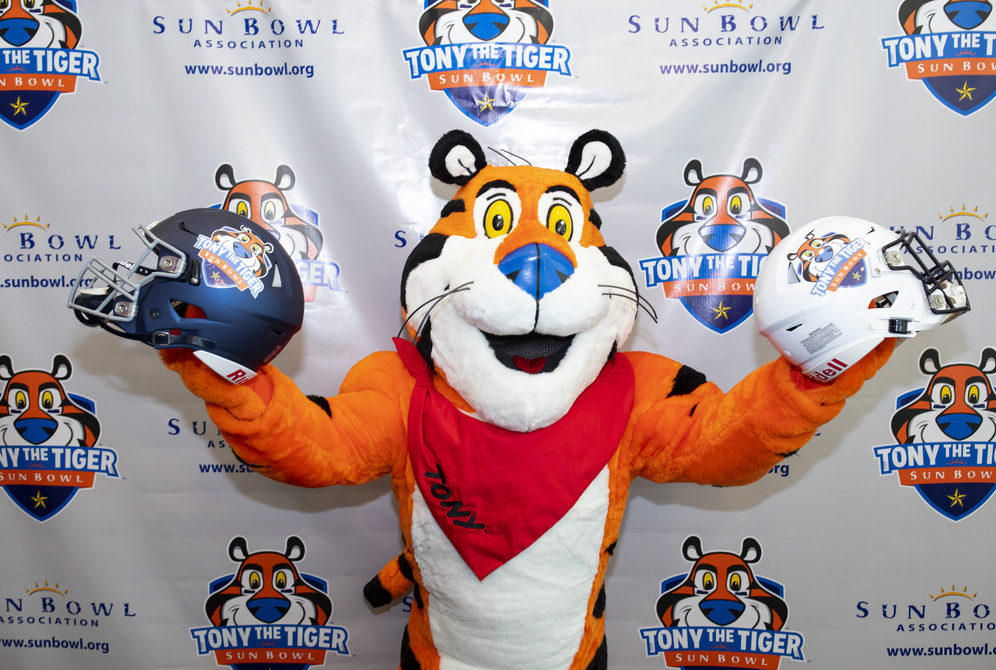 This bowl sponsor is Grrrrrrrr-eat?
The Sun Bowl has agreed to a corporate sponsorship deal with Kellogg's Frosted Flakes, and the annual New Year's Eve game will now be called the Tony The Tiger Sun Bowl, marking the first time a mascot has been the name of a college football game.
The Sun Bowl matches teams from the Atlantic Coast Conference and Pac-12 Conference in El Paso, Texas. Stanford won the 2018 game over Pittsburgh, 14-13. The 2019 game will be broadcast on CBS for the 52nd consecutive year.
The Sun Bowl features a series of community events all week leading to the game, and the corporate sponsorship will accentuate that this year. The "Mission Tiger" initiative will raise funds for at-risk middle school sports programs and work to help teams that are at the risk of elimination with training equipment or new uniforms.
"Tony the Tiger has been dedicated to fueling active kids since 1952, and it's a core value we share with the founders of the Sun Bowl Association," said Brant Wheaton, marketing director of Kellogg U.S. Ready-To-Eat Cereal segment. "At Frosted Flakes, we believe every kid should have a chance to be able to play like a Tiger and are committed to keeping middle school kids active in the El Paso community and beyond."
It will be the eighth name sponsor for the Sun Bowl in its history; all eight have come since 1986. They have ranged from life insurance to banking, plus personal care and the car industry.
"In light of the recent, heartbreaking events in El Paso, it is more important now than ever to focus on the strength of this community and the events that make our city great," said Bernie Olivas, executive director of the Sun Bowl Association. "That's why we are thrilled to partner with Tony the Tiger and Frosted Flakes to help continue this event's longstanding tradition of uniting our community, and with a renewed focus on aiding middle school sports, we hope to positively impact families and young athletes beyond game day."
In addition to naming rights, the partnership between the Sun Bowl and Kellogg's will include on-site activation at the game and other organizational events plus exposure on digital and social media.