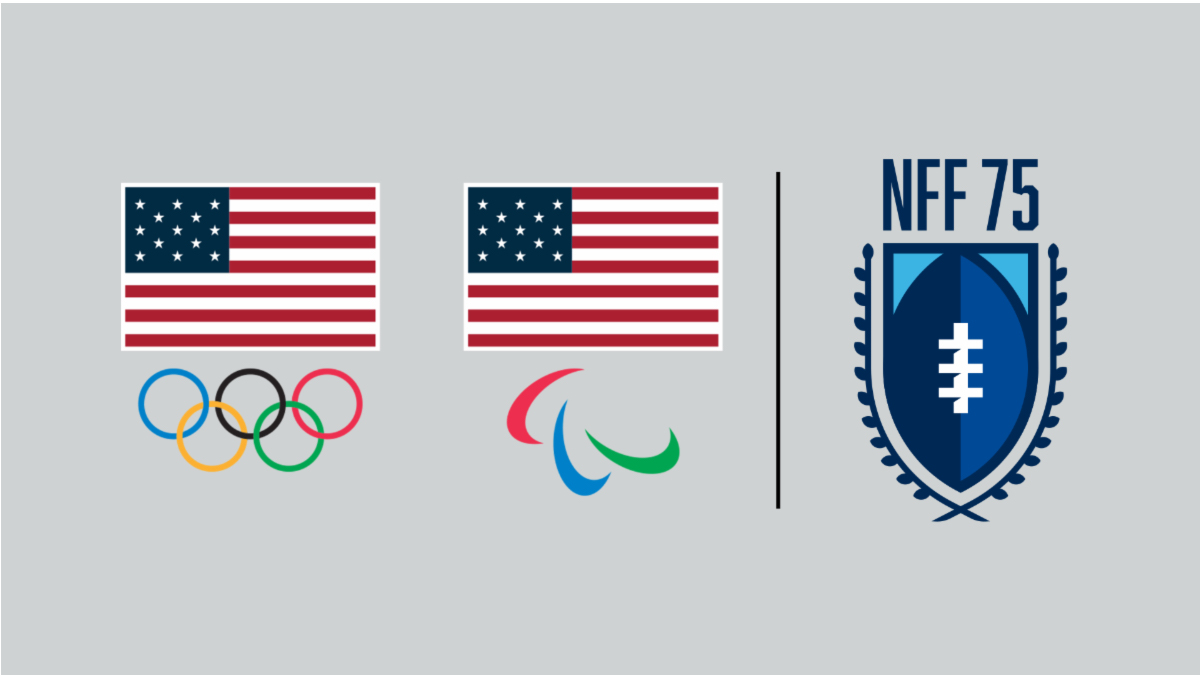 The United States Olympic & Paralympic Committee's Team USA Collegiate Recognition Awards will be recognized in Las Vegas in conjunction with the 64th NFF Annual Awards Dinner Presented by Las Vegas in December at the Bellagio Resort & Casino for the first time
The 2022 collegiate recognition awards will honor leaders from the top three schools that contributed to Team USA's 2020 Olympic and 2022 Olympic Winter Games performance and the school that contributed the most medals to the 2020 Paralympic and 2022 Paralympic Winter Games medal total. At the Olympic and Paralympic Games Tokyo 2020, 76% of U.S. Olympians and 50% of U.S. Paralympians honed their skills in college. At the Olympic and Paralympic Winter Games Beijing 2022, nearly 40% of U.S. Olympians and 25% of U.S. Paralympians were collegiate student-athletes.
"We are honored to bring our collegiate awards to this premier event and are excited to partner with the National Football Foundation," said Sarah Wilhelmi, USOPC senior director of collegiate partnerships. "We recognize football operating revenues often support Olympic and Paralympic sport opportunities on campus and how important those opportunities are to current and future Team USA athletes. We are thrilled to honor and celebrate this holistic sport model with the NFF."
The collegiate honorees will be recognized in front of their peers at the NFF's 64th Annual Awards Dinner on December 6 and also during a private awards luncheon that day. The eight award winners will be announced in late-November or early December.
"The collegiate athletics pipeline plays a critical role in American sport and it is the driving force of Team USA's success at the Olympic and Paralympic Games," said Kevin White, USOPC board member and chair of the USOPC Collegiate Advisory Council. "Our student-athletes grow into leaders on campus and in their communities and offering sport opportunities to a diverse population of students is paramount to enriching our higher education model."
The 64th NFF dinner includes the induction of the 2022 College Football Hall of Fame Class, presentation of several national scholar-athlete awards, awarding of the 33rd William V. Campbell Trophy to college football's top scholar-athlete and the honoring of top leaders with NFF major awards.
"At the National Football Foundation, we celebrate the good in the game and through this partnership, that means shining a spotlight on how the game of football helps thousands of student-athletes in other sport disciplines to also achieve their personal and athletic dreams on campus," said Steve Hatchell, president and chief executive officer of the National Football Foundation. "We're looking forward to partnering with the USOPC as part of our celebrations in December."