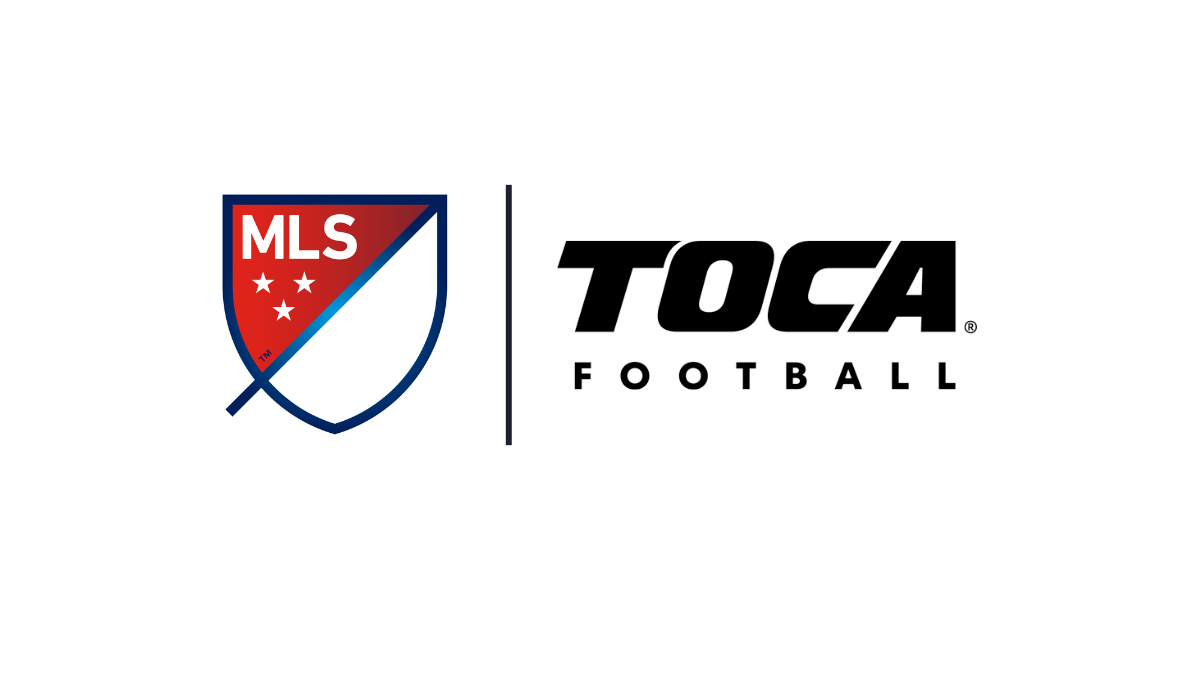 TOCA Football, the largest operator of indoor training centers in North America, has announced a 10-year partnership with Major League Soccer that will see the league become a TOCA shareholder as the partners work on new concepts in the coming decade to grow the sport and develop future players ahead of the 2026 FIFA World Cup in North America.
"Major League Soccer is excited to partner with TOCA to accelerate the growth of soccer in North America ahead of the 2026 World Cup," said MLS Commissioner Don Garber. "This progressive partnership with TOCA is another important step for our league and sport and we look forward to collaborating with them for many years to come."
TOCA has 28 centers in North America and has plans to grow in the future. TOCA was founded in 2016 by two-time U.S. World Cup and former MLS and English Premier League midfielder Eddie Lewis, who used the concept of his training device and has turned it into a business.
"I was living in Manchester at the time playing professionally abroad and setting up my ball machine there in the garage doing my work in this tiny little cramped space," Lewis told the SportsTravel Podcast earlier this year. "My wife kind of peeked her head into the garage and saw me in this funny little setup, controlling all these balls everywhere. And I think at one point she just said 'you know, at some point you're gonna have to bring this to the rest of the soccer world, right?' And it was sort of a casual comment, but really, that was the moment that kind of started getting me thinking about this is more than just a training opportunity for me and really something that I'd like to bring to the rest of the world."
Lewis' professional playing career started in MLS, being part of the league's inaugural game. As MLS followed Lewis' business career with TOCA, it was introduced by Lewis to two of TOCA's top executives, Chief Executive Officer Yoshi Maruyama  and Co-Chairman Erik Anderson and "thought it was a great opportunity to build a partnership," said Chris Schlosser, senior vice president for MLS Emerging Ventures.
Starting next year, TOCA will be designated as an official training and entertainment facility partner of MLS and will integrate MLS content in its training centers. It will also host various activities in TOCA Soccer venues and at MLS team stadium events in the U.S. and Canada.
"TOCA is thrilled to welcome MLS as its shareholder and strategic partner," Anderson said. "We look forward to being in every MLS market with our growing footprint of TOCA Soccer training centers and TOCA Social entertainment venues that offer fun, authentic soccer experiences regardless of skill level."
Additionally, TOCA and MLS will jointly develop training curricula and branded games for TOCA Social, the soccer entertainment and dining venue. The first location opened in London with multiple venues planned throughout the United States.
"I think their audience and ours is really complementary," Scholosser said. "We think there's a lot of different opportunities. We're always looking for ways to connect with young people and their centers are natural places for MLS' brand to live. As they roll out those Topgolf-like experiences around the country, that's a cool way to extend the reach of MLS in all those communities. … (TOCA Social) is upmarket, it's beautiful, it's a place that I think a lot of our fans will really like hanging out at. And if we create more touch points for fans, that's tremendous exciting."
"This historic partnership will serve as a foundation for the long-term growth and continued development of soccer in North America, and is a reflection of MLS and TOCA's commitment to investing in the sport's expansion leading up to the 2026 World Cup in the United States," Maruyama said.
The long-term agreement with TOCA is the latest initiative of MLS Emerging Ventures, which creates strategic partnerships to deliver the next generation of fan experiences, player development and technology adoption for MLS, MLS Next, Leagues Cup and Soccer United Marketing.
"We think TOCA hits on all three of those … We really think it's a combination of great soccer knowledge and a really savvy business group that have the chops to grow TOCA into a very successful business," Schlosser said.