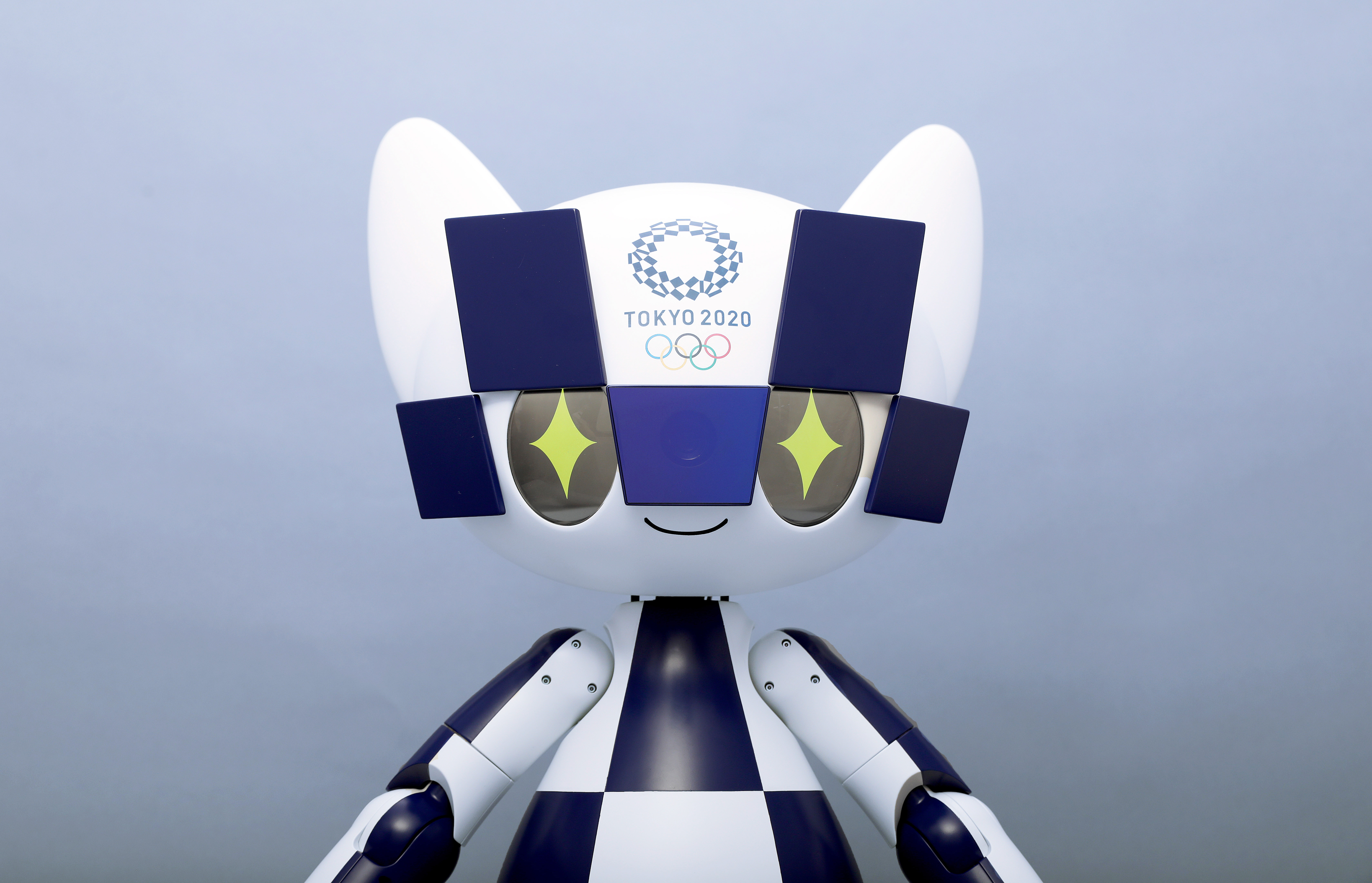 With one year to go until the 2020 Olympic and Paralympic Summer Games in Tokyo, the local organizing committee and the U.S. Olympic and Paralympic Committee are recognizing the date and stepping up efforts to build publicity around the event.
In Tokyo, where the opening ceremony will take place July 24, 2020, organizers have released renderings of several robots that they intend to deploy during the Games to assist spectators, athletes and officials at competition venues and to relay sound, images and physical feedback from venues to those who are watching remotely. The robots include two named Miraitowa and Someity, designed in the style of the 2020 Olympic mascots and developed by Toyota Motor Corp. The robots will welcome athletes and guests with "human-like movements" including shaking hands and waving. They also will have a range of facial expressions and cameras on their foreheads that will allow them to recognize when people are nearby and to react to them.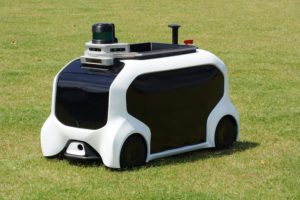 Other robot models will transmit sounds and images from Games locations to other robots at off-site locations, and a field support robot that will work to retrieve items such as javelins thrown as part of the track-and-field events at Olympic Stadium.
As for the venues, the Tokyo Games will be staged in 43 venues—eight new permanent, 25 existing and 10 temporary sites. One year out, half of the new permanent venues are completed and organizers say the overall preparation of all venues is progressing on schedule. And interest in volunteering—a key element to organizing a successful Olympic Games—is at record levels. A total of 204,680 people in Japan and overseas have applied for the 80,000 available volunteer positions.
And if merchandise is another indication, the Games are on pace to be economically successful as well. To date, the Tokyo 2020 merchandise catalogue contains about 3,500 items for purchase, and 30 shops across Japan are already serving Japanese and overseas visitors.
USOPC Prepares Its Athletes
Meanwhile, the U.S. Olympic and Paralympic Committee is recognizing the one-year out mark with a weeklong series of public appearances among its Olympic hopefuls and executives.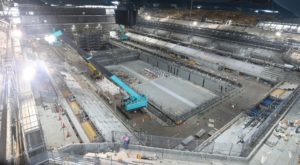 In a call with members of the media, Finbarr Kirwan, USOPC vice president of summer sport performance, said the committee is satisfied with the venues in Tokyo that have already staged test events. "We're getting great feedback on the venues," he said. "The venues are progressing very well, the organization of the event is at a very high level. We're very confident that the test events themselves are reflective of what we can anticipate in Tokyo and the feedback has been very positive."
Kirwan said U.S. officials are starting to prepare athletes for what are expected to be high temperatures and high humidity during the Games. Those measures have included technology at the U.S. Olympic and Paralympic Training Center in Colorado Springs that can mimic the conditions for athletes in training. The committee is also working with national governing bodies on a sleep regimen for elite athletes that will be competing in Japan.
"The travel component in Tokyo should not be underestimated," he said. "Traveling to Asia, you need to be prepared for that and we're working closely with the NGBs to determine what are the appropriate sleep protocols for the athletes."