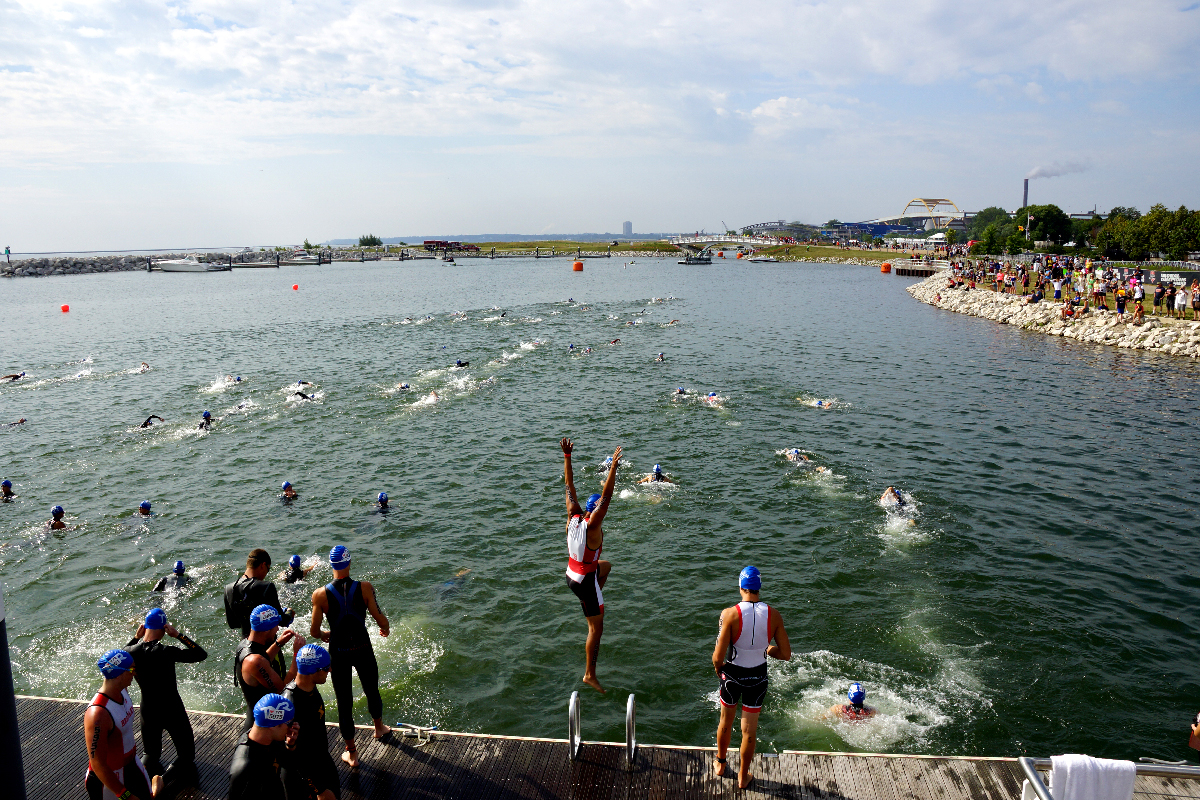 Milwaukee will host the 2020 and 2021 Toyota USA Triathlon Age Group National Championships, with new qualification guidelines for one of the events held as part of the weekend of competition.
The 2020 event has already been scheduled for August 7–9. It will include the sprint-distance race and Olympic-distance races, which will attract more than 5,000 athletes and up to 10,000 spectators. USA Triathlon also announced that the sprint-distance race will be qualification-based, unlike in years past. Special opportunities to qualify for 2020 will be available for those participating in this year's event in Cleveland.
Milwaukee previously hosted the event from 2013–2015, setting a record in 2014 with 5,789 registered competitors.
"Milwaukee was a beloved host city for Age Group Nationals from 2013–2015 — offering both an ideal venue and strong local partnerships that gave us the ability to offer outstanding championship events," USA Triathlon CEO Rocky Harris said. "We look forward to bringing the nation's most dedicated sprint and Olympic-distance triathletes back to a city that has welcomed us with open arms."
Milwaukee has hosted many national sporting events in the past, including the USA Weightlifting American Open Finals in 2018, two rounds of the 2017 NCAA Men's Basketball Tournament, plus the 2017 USA Gymnastics Championships and 2017 U.S. Open golf tournament.
"We are excited and honored to bring back the Toyota USA Triathlon Age Group National Championships to Milwaukee in 2020 and 2021," said Marissa Werner, senior sports and entertainment sales manager for Visit Milwaukee. "These premier events will each bring nearly 15,000 visitors and an estimated economic impact of more than $6 million to the Greater Milwaukee area."
The Age Group nationals will be held adjacent to the Milwaukee Art Museum, Henry Maier Festival Park and Discovery World along the shore of Lake Michigan. The swimming portion of the competition will be in Lake Michigan, with the bike course along the Daniel Hoan Memorial Bridge and Lake Freeway before the run course goes through Veterans Park and finishes on Lincoln Memorial Drive.
The 2020 event will start on August 7 with a 750-meter open water swim competition, followed by the Olympic-distance national championships on August 8 with a 1,500-meter swim, 40-kilometer bike and 10-kilometer run. The sprint national championships will follow on August 9 with a 750-meter swim, 20K bike, and 5K run.