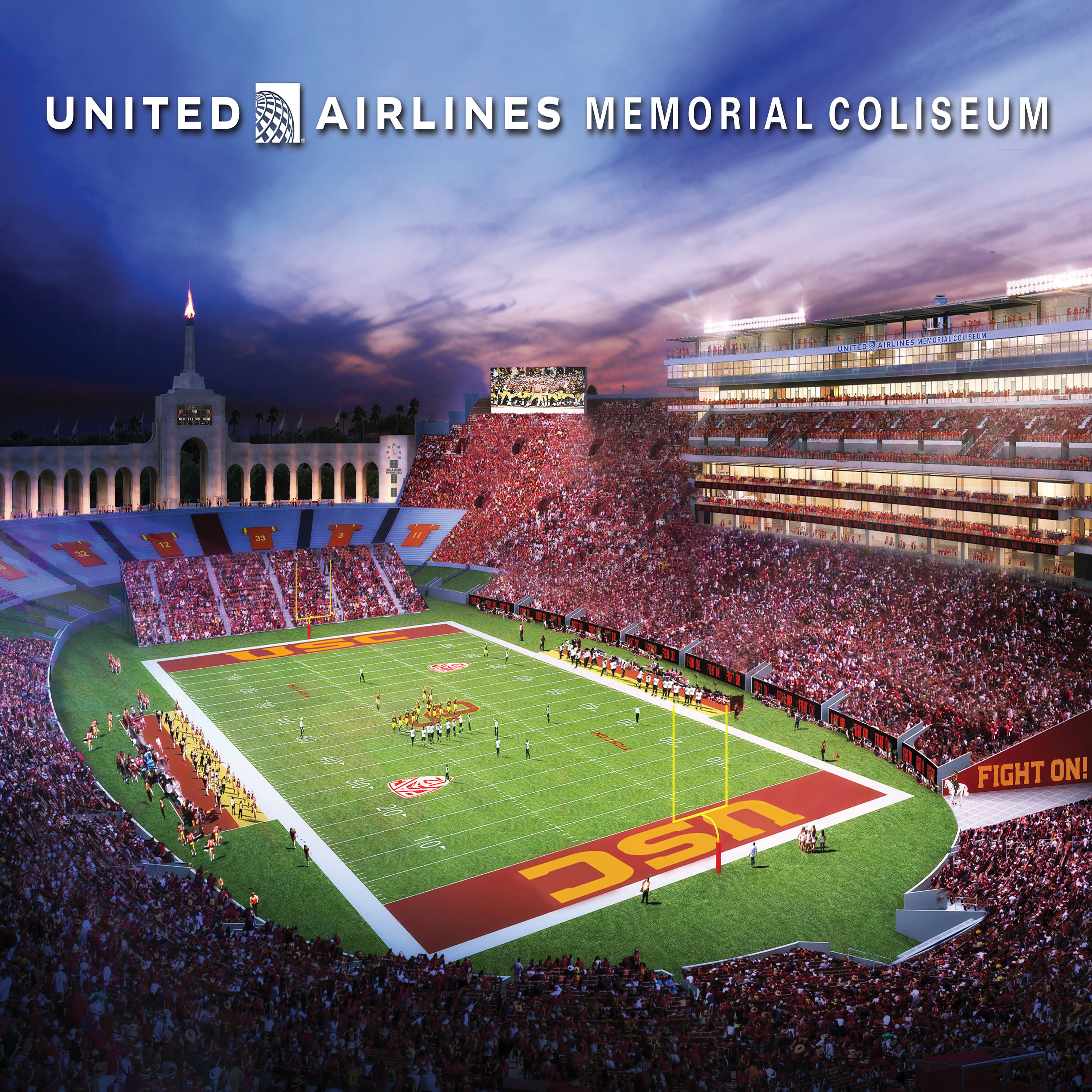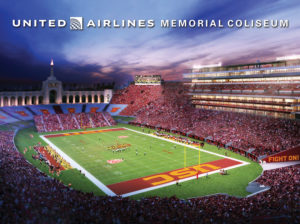 United Airlines and the University of Southern California have announced a 16-year naming rights agreement beginning August 2019 that will rename Los Angeles Memorial Coliseum as the United Airlines Memorial Coliseum.
The deal will help the university pay for a $270 million upgrade to the historic venue that is expected to be complete by 2019. The stadium serves as the home of USC football and hosted the Olympic Summer Games opening ceremonies in 1984 and 1932. The venue is also expected to serve as a centerpiece of the 2028 Olympic Games, hosting part of the opening ceremony as well as track and field.
"The university has a time-honored commitment to the Coliseum, serving as its longest enduring tenant," said USC President C. L. Max Nikias. "USC is honored to be the caretaker of this Los Angeles treasure. Together with United, we can ensure the Coliseum's future as a world-class venue and true community asset."
USC operates the Coliseum under a 98-year-lease with the city and county of Los Angeles and the state of California. The lease allows for the university to seek a naming rights partner to help pay for renovations.
"These investments to renovate and improve the stadium, as well as to sponsor the USC Trojans as they pursue excellence on and off the field, reinforce our overall investment in this vital market, while enhancing United's brand presence outside of the airport in one of the nation's largest cities," said Janet Lamkin, president of the California region for United Airlines.
Renovation plans include restoring the venue's iconic peristyle and creating additional aisles and handrails, installing wider seats, adding more legroom and cup holders, updating Wi-Fi, expanding concessions and upgrading electrical, mechanical and plumbing systems. Audio and video systems will also be improved.