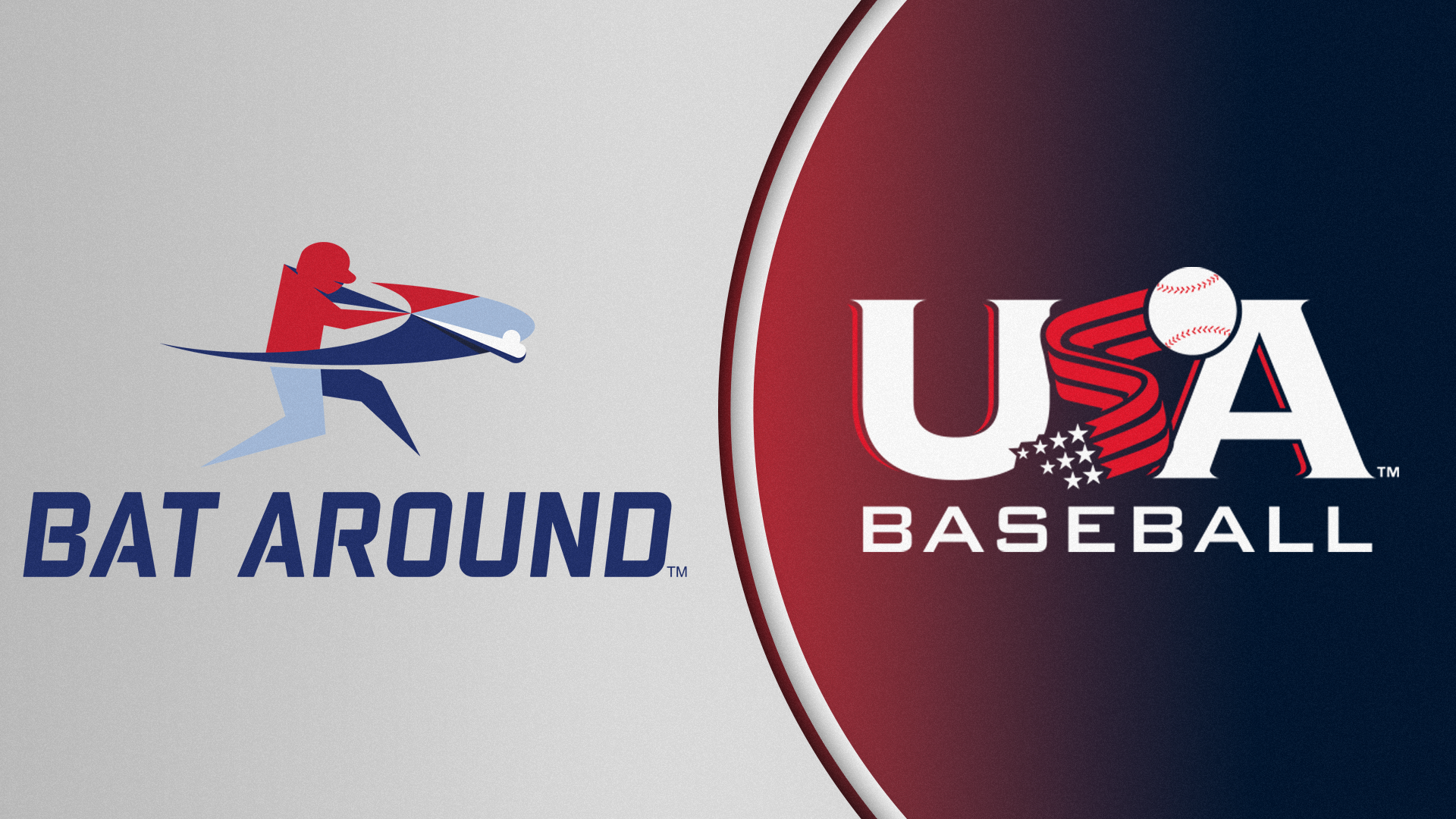 USA Baseball and USA Baseball Sports Properties have announced a multi-year partnership with Bat Around, which becomes a developmental partner of the organization and will also be the presenting sponsor of the USA Baseball Regional Clinics.
Bat Around is a mixed reality digital application that enhances the batting cage experience. The Bat Around game includes six "rounds" of play, each testing a different skill. It's endorsed by many former major leaguers, including three-time USA Baseball alum Matt Holliday and veteran player and Team USA coach David Eckstein.
"The in-person experience of swinging a bat along with video-game-like gamification is a great experience for newbies and complements the training of existing players," said Matt Farrell, chief executive officer of Batting Challenge Holdings, the creator of Bat Around. "Our first partnership being with USA Baseball is key in helping grow access and reinforcing the fun side of the game for all."
Bat Around is accessible to all levels and players can hit a live ball off a tee, soft toss, front toss, pitching machine, or with live pitching on three skill levels. Players see their results in real time on the video screen and can get a Bat Around Metric score in the app, which measures overall skill and tracks performances. In the app, users can also create a digital player card to share.
"We are thrilled to welcome Bat Around as a development partner of USA Baseball," said USA Baseball Chief Operating Officer David Perkins. "This partnership marks an exciting addition to our ongoing efforts to enhance player development for all ages by gamifying batting practice. Bat Around's entertaining game gets everyone swinging a bat and reinforces fundamentals, so we are confident that this collaboration will help us strengthen the grassroots development of baseball in the United States. We look forward to welcoming them as part of our USA Baseball Regional Clinics program this fall as we introduce Bat Around to the many coaches, parents and volunteers who attend the one-of-a-kind educational experience."
The Bat Around app is available for downloa as well as seven pilot locations in the following cities:
Ballwin, Missouri (Rawlings Tigers)
Brooklyn, New York (Brooklyn Sluggers)
Colorado Springs, Colorado (The Farm)
Elmsford, New York (Game on 13)
Lehigh Valley, Pennsylvania (Powerballers)
Palmetto, Florida (HitLab)
San Diego, California (Cutter Nation)