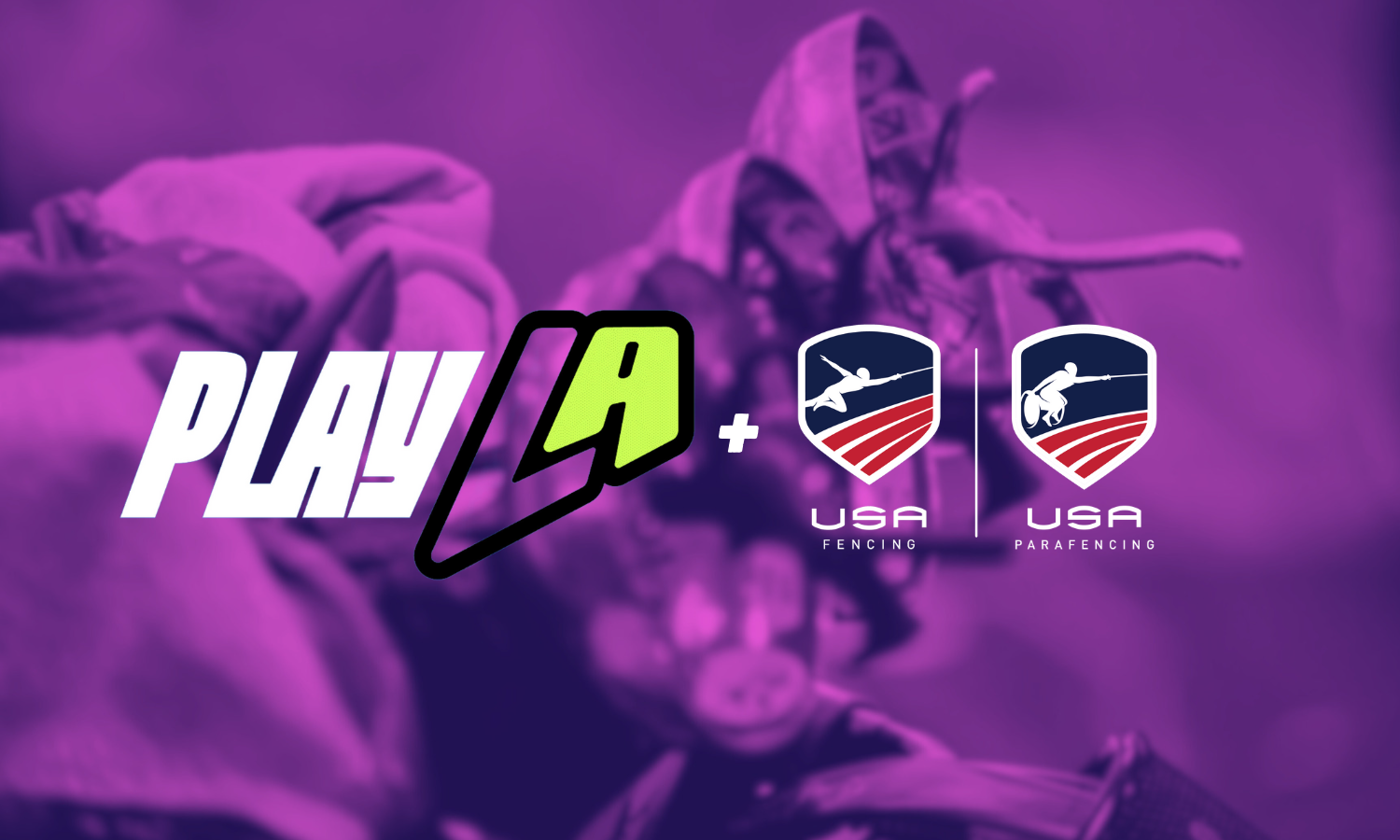 USA Fencing has announced a partnership with PlayLA, an initiative to foster sports inclusion across the city of Los Angeles as part of a wider endeavor to provide affordable and accessible sports programming to kids of all abilities.
PlayLA is organized by the city of Los Angeles and LA Rec & Parks, funded by a $160 million investment from the LA28 Olympic and Paralympic Games Organizing Committee and International Olympic Committee.
PlayLA's goal is to facilitate youth and adaptive youth sports development in Los Angeles ahead of the arrival of the Olympic and Paralympic Games in 2028 — the first Summer Games on U.S. soil in 32 years.
"Hosting Olympic and Paralympic fencing on American soil for the first time in more than three decades is an opportunity we don't take lightly," said Phil Andrews, chief executive officer of USA Fencing. "At USA Fencing, we are resolute in our desire for the impact of this unique opportunity to extend far beyond the Olympic and Paralympic venues and reach into the heart of the surrounding community."
Through this partnership, USA Fencing and PlayLA are set to offer every child between the ages of 5–17 the opportunity to participate in low- or no-cost fencing programs. The initiative will kick off with the launch of fencing programs across 15 community sites in the LA area, beginning in the 2023–2024 USA Fencing season.
"The Department of Recreation and Parks is thrilled about our partnership with USA Fencing," said Jimmy Kim, general manager, recreation and parks. "Through this partnership, we aim to inspire, equip, and shape a new generation of fencers, as we unite under the banner of the LA2028 Olympic and Paralympic Games and cultivate a legacy that will resonate for years to come."
As part of the initiative, USA Fencing and PlayLA are actively seeking coaches in the Los Angeles area.