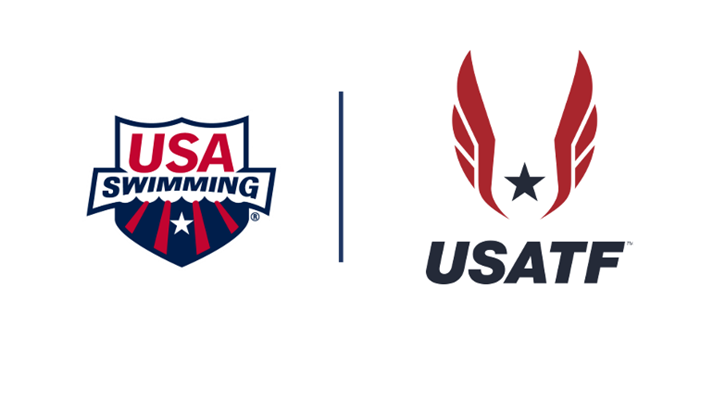 USA Swimming and USA Track & Field are combining forces to find a marketing agency to package and sell key sponsorship categories and properties for both national governing bodies.
The two high-profile NGBs, and their respective members and clubs, are responsible for the development of the country's programs, teams and athletes, the latter of which accounted for nearly 50 percent of all Team USA medals at the Tokyo Olympic Games in 2021.
"Growing our corporate portfolio is an important piece of our strategic plan to continue to diversify our revenues to provide increased programming for our members, and what better way to do it than alongside another world-class NGB such as USA Track & Field," USA Swimming President and CEO Tim Hinchey III said. "As two of the strongest brands in the Olympic movement, we are confident in the unique appeal of this partnership and look forward to identifying the right industry leader to capitalize on this endeavor."
USA Track & Field CEO Max Siegel added: "This first-of-its-kind partnership with USA Swimming will serve as a catalyst for continued financial success for both of our organizations. We look forward to securing a leading agency partner to maximize the commercial opportunities available to us and to continue investing directly into the development and growth of both the grassroots and elite track and field community."
The preferred agency will identify, solicit and engage prospective sponsors for USA Swimming and USA Track & Field and any or all of their official rights, event and media opportunities as they relate to the NGBs' sponsorship programs and benefits. The partnership opportunities being offered are in key categories such as airline, consumer package goods, payment and financial services, and cryptocurrency.
The partnership will also provide commercial opportunities with the respective national teams, both domestically and internationally, as well as within the communities where swimming and track-and-field amateur competitors and enthusiasts participate across the country. The organizations will continue to work with the United States Olympic and Paralympic Committee and its partners for the Olympic Games and Trials events.