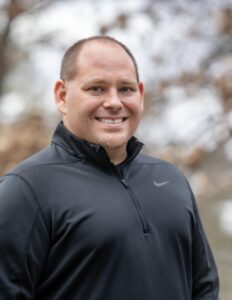 Chris Snyder, who led the Coaching Education Department at the United States Olympic & Paralympic Committee, will be the new vice president of operations for i9 Sports, a youth organization.
Snyder will oversee the franchise system's operational processes, sports programming and coaching resources. Snyder also led the American Development Model program for the USOPC, which instituted long-term athlete programming across various national governing bodies. He was a founding member and leader in the Aspen Institute's Project Play and spearheaded the USOPC's joint effort with Nike to create the national How to Coach Kids program.
"Chris' extensive experience in youth sports, coach development, and sports programming will exponentially increase our capability to lead the reinvention of youth sports across the nation," said Brian Sanders, president and CEO of i9 Sports. "His positive, enthusiastic leadership style and proven ability to drive change in the industry make him an invaluable addition to our i9 Sports team."
Under Snyder's leadership, the USOPC coaching education department emphasized coaching education, leadership, pipeline development, high-performance coaching methods and best in class programming. He has also been influential in driving quality coaching across the country through efforts such as implementing the USOPC Quality Coaching Framework, which was established to illustrate the key elements of quality coaching to better the athlete sport experience in the United States.
i9 Sports is a multisport provider focused solely on community-based kids sports leagues in flag football, soccer, basketball, baseball, lacrosse and volleyball.
"I am beyond excited to be part of this amazing organization and look forward to working with current and future i9 Sports franchise owners to help them succeed," Snyder said. "There is no other youth sports organization that even comes close to delivering the experience already provided by i9 Sports, and we're going to take it to a whole new level. The brand is poised for massive growth and my goal is to continue building a brand that will one day serve every U.S. community, so all kids have access to a high-quality sports experience."