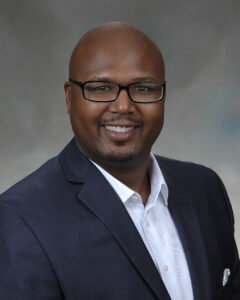 Sports tourism veteran William Knox will join the Sports Events & Tourism Association to lead the organization's facilities program development. In the newly created role, Knox will oversee membership and programming for sports venues, one of the fastest-growing segment of the industry association's general membership.
Knox is president and owner of Legacy Sports Group and partner of The Collective Best, a sports tourism consulting firm. He will continue his sports industry consultancy with Legacy Sports Group while overseeing the Sports ETA venue program.
"William will be a valuable member of our Sports ETA team in helping us strategically increase connections between sports facilities membership, which is a fast-growing segment of our overall membership," said Al Kidd, Sports ETA president and chief executive officer. "William will offer valuable relationships with sports facilities leaders around the country."
After earning his bachelor's degree in sports marketing with a minor in business from Indiana University in 2000, Knox served as director of sports marketing with the Bloomington Convention and Visitors Bureau. He later served as director of the Hoosier Sports Corporation and in 2009 became director of sports development Hamilton County Tourism INC, where he also served as the director of the Hamilton County Sports Authority. Knox then served as director of the Grand Park Sports Campus in Westfield, Indiana, overseeing operations, marketing and business development of the 400-acre campus that includes the 370,000-square-foot Grand Park Events Center.
Knox has also served on the board of directors for Sports ETA.
"As Sports ETA continues to grow its sports facilities membership, programming and networking, I look forward to guiding this important work on behalf of the membership," said Knox.