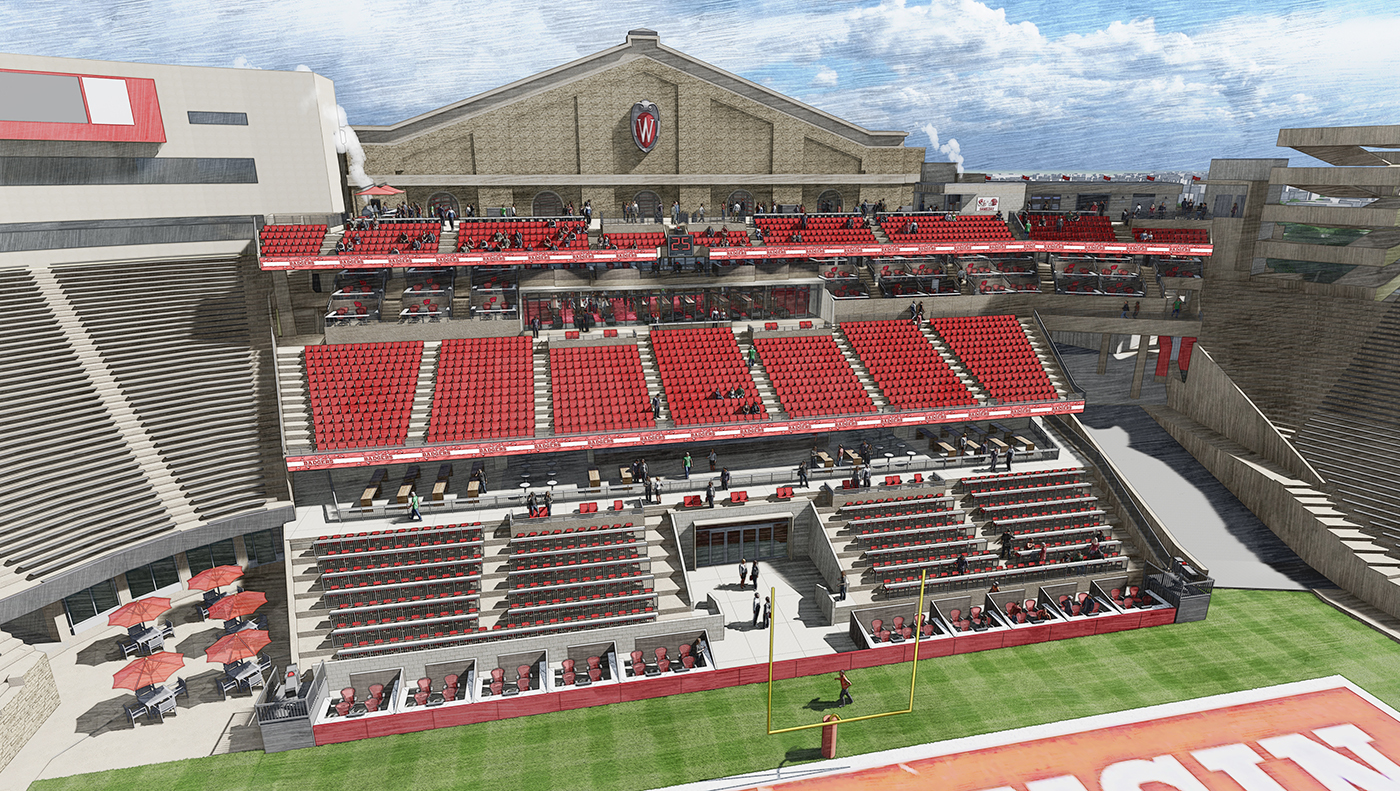 The University of Wisconsin will put a hold on a $77 million renovation to its football stadium that was scheduled to start after the 2020 season. The school will push the timeline back one year while determining the impact of COVID-19 on the financial landscape of the university.
Camp Randall Stadium, built in 1917, is the fourth-oldest stadium in major college football. It was last renovated in 2005 with the capacity raised to 80,321 as part of a four-year, $109.5 million overhaul that also included a larger footprint, a premium seating structure with 72 suites, 337 club seats and 590 varsity indoor seats and a third-level concourse.
The latest plans called for overhauling the end zone seating and updating it with chair back and group seats, lowering the overall capacity while bringing in a higher level of ticket cost. The plans, which will now be scheduled to begin in 2021, include south end zone changes to the stadium and adjoining field house with multiple tiers of viewing options and amenities.
"We are obviously operating in a time of great uncertainty," said UW Director of Athletics Barry Alvarez in a press statement. "Given our construction timeline and the timing around when decisions had to be made, we felt it was best to be prudent and delay the project for a bit. I have been thrilled with how strong sales have been thus far and I want to thank those who have already committed to purchasing seating in the new south end zone, leading to over 75 percent of loge box inventory being committed to date. Once finished, this will be a transformative project for Camp Randall."