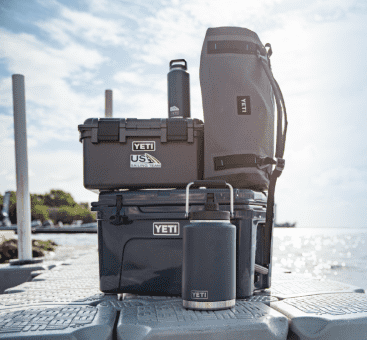 The US Sailing Team has announced a partnership with YETI to work on eliminating the need for single-use plastics with the goal of a more environmentally conscious future.
"YETI's focus on the key areas of sustainability, community, and leadership mirrors the core missions of the US Sailing Team," says Alan Ostfield, US Sailing chief executive officer. "It's important to us that the team and all of our members continue down the path of sustainability. We are pleased to partner with YETI on these important issues."
As a partner of US Sailing, YETI will help athletes and supports the high-performance sailing community with equipment to keep sailors hydrated on the water while also storing it safely.
"Proper hydration is a key component to high performance on the water. Effective absorption of fluid keeps the body in a homeostatic state," says Dr. Chris Ellis, US Sailing Team medical director. "YETI's products provide optimal temperature and durability for sailors to refuel during training and competition."
"We are extremely proud to partner with US Sailing as they work to grow the sport and prepare athletes to compete at the highest level," said Paulie Dery, vice president of marketing for YETI. "We're excited to watch this dedicated team compete in the coming months and support their mission to reduce single-use plastic."