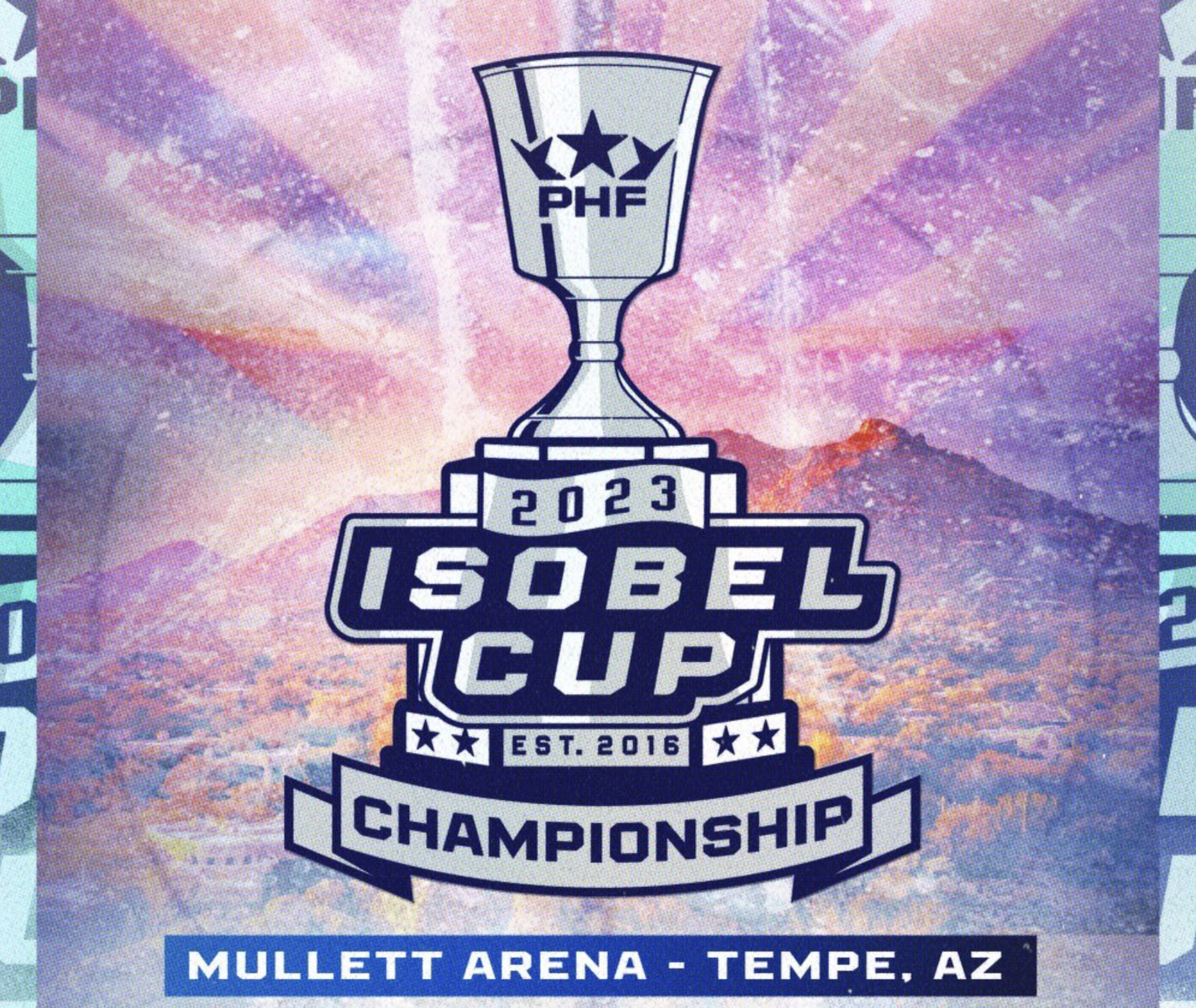 The 2023 Isobel Cup, the championship game for the Premier Hockey Federation, will be held on March 26 at Mullett Arena on the campus of Arizona State University in Tempe, Arizona.
The game will be at 9 p.m. ET and broadcast on both ESPN2 and TSN in Canada. The Isobel Cup will take place following the Arizona Coyotes' afternoon game against the Colorado Avalanche. During championship weekend, the PHF will team with the Coyotes and Lyndsey Fry, president of the Arizona Kachinas Girls Hockey Association, to host activities for local youth.
It will be the first time the title game is played on NHL game ice and the second straight season it will be at a neutral site. The PHF All-Star weekend in January was in Toronto, taking the All-Star event to Canada for the first time in league history.
"Raising the Isobel Cup and celebrating a championship is what all PHF athletes commit themselves to achieve and we can't wait to see the moment unfold at Mullett Arena on March 26," said Reagan Carey, PHF Commissioner. "As we continue building momentum for our sport in the new PHF era, it's important to strengthen relationships in different markets and grow the game by showcasing professional women's hockey to more fans throughout North America."
The Boston Pride, Toronto Six, Connecticut Whale and Minnesota Whitecaps all remain in contention for the Isobel Cup. Best-of-three semifinals are slated for March 16-20 and will be hosted by the Pride at The Bentley Arena at Bentley University and T6 at Mattamy Athletic Centre. The Pride are the two-time defending Isobel Cup champions and were also crowned the league's inaugural winner in 2016.
"We are thrilled to host the Premier Hockey Federation's Isobel Cup Championship at Mullett Arena," said Coyotes President and Chief Executive Officer Xavier A. Gutierrez. "The Coyotes are extremely proud of our support for women's hockey and our Arizona Kachinas program and we look forward to watching the league's top teams compete for the cup. Mullett Arena has proven to be an incredible venue for NHL hockey, and we are confident that the arena will be rocking for the Isobel Cup final."