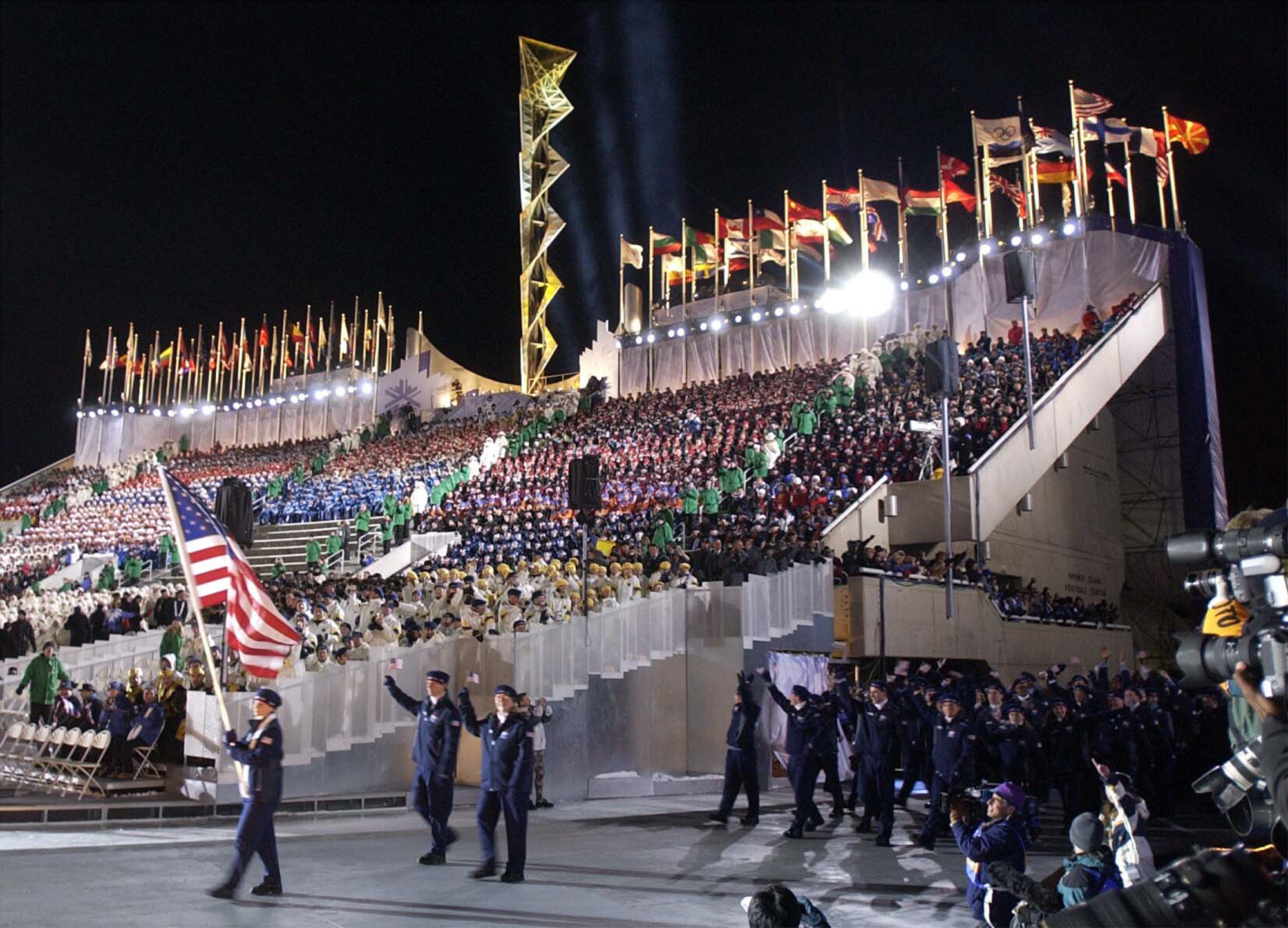 Executives from the Salt Lake City-Utah Committee for the Games said Monday that "really good progress" is being made on a decision whether to bid for the Olympic and Paralympic Winter Games in 2030 or 2034 after meeting virtually with International Olympic Committee staff including President Thomas Bach.
"The IOC recognizes that's really a decision that is made at the USOPC or (National Olympic Committee) level," said Fraser Bullock, president and chief executive officer of the Salt Lake City–Utah Committee for The Games. "They're willing to embrace either position. … Once that decision is made, they'll work specifically with us on a Games edition. We are working so hard to answer that question."
The question of whether Salt Lake will bid for 2030 or 2034 has been debated at length. The IOC has not indicated when it will pick the 2030 host city; along with potentially Salt Lake City, other candidates include 1972 host city Sapporo, 2010 host city Vancouver and the Spanish regions of Aragon and Catalonia. Bullock said because there is no indication about when a decision could be made on awarding future Games, "we are pressing full-speed ahead to be ready when that door could be opened at any time."
The main concern around a 2030 bid for Salt Lake is having only two years of clear sponsorship landscape run-in because of the 2028 Summer Games being in Los Angeles; Bullock previously said the SLC group has had talks with LA28 and explored with the USOPC on how to collaborate. No country has had back-to-back Olympics since World War II; the last country to do it was Germany in 1936.
Hosting in 2034 would potentially require increased costs in making sure venues remain operational. It could, however, make for a longer run-in commercially with sponsors; the IOC gets most of its revenue from its broadcast deal with NBC, which expires in 2032, making the 2034 Games potentially a big-money TV and streaming reward.
The landscape has shifted in the race for 2030 with Sapporo Mayor Katsuhiro Akimoto sting at a news conference he would conduct a public opinion survey early next year as bid organizers have indicated a decision has already been made to proceed with a bid. Olympic observers eyed Sapporo as a 2030 host before this summer, in which Tokyo held the rescheduled Olympic and Paralympic Summer Games. In the wake of the Games, there was belief that the IOC would be interested in having the Winter Games in Sapporo but its reputation within the country was sullied, with many feeling the IOC forced the Games on Japan to satisfy TV contracts. Sapporo's recent movements indicate they believe the public would still welcome a 2030 Games.
Monday's call comes after a November 12 virtual meeting that was led by USOPC Board of Directors Chairman Susanne Lyons. That call was the SLC-Utah group's first interaction with the IOC's Future Host Commission. Between the two calls, the IOC laid out the new process for bidding on the Winter Games.
"(Monday) was a very productive and positive call," SLC-Utah Board Chairman Catherine Raney Norman said. "It is a continued effort in having a dialogue with the IOC and we're very happy that we can be engaged in this process."
Bullock said the IOC discussions have centered in part around sustainability "which fits seamlessly into our state's objective," and that the IOC has said the state's legacy of 2002 is a "very positive, powerful story" that can be emphasized as part of a future bid. Raney Norman added the IOC "are very much focused on a collaborative effort to moving the Games forward. It's about how a Games can enhance a city … They are very much looking for collaboration and partnerships."
All venues from 2002 remain in active use and work is ongoing to get them all under contract to be part of a future Games. Bullock said even with a 40 percent increase in Winter Games events, all of them could fit into the existing venues used in 2002. Raney Norman pointed to this past weekend's World Cup speedskating event at the Olympic Oval in Kearns with several world records set as "a concrete example of how these venues have been managed and maintained, and are at international world class levels. There are some improvements that would have to happen but it's very minimal."
Even with the U.S. diplomatic boycott of the 2022 Olympic and Paralympic Winter Games in Beijing, there will be a small delegation from Salt Lake heading to China to meet with IOC staff. Bullock said an in-person visit to IOC headquarters in Switzerland will be rescheduled for next year.