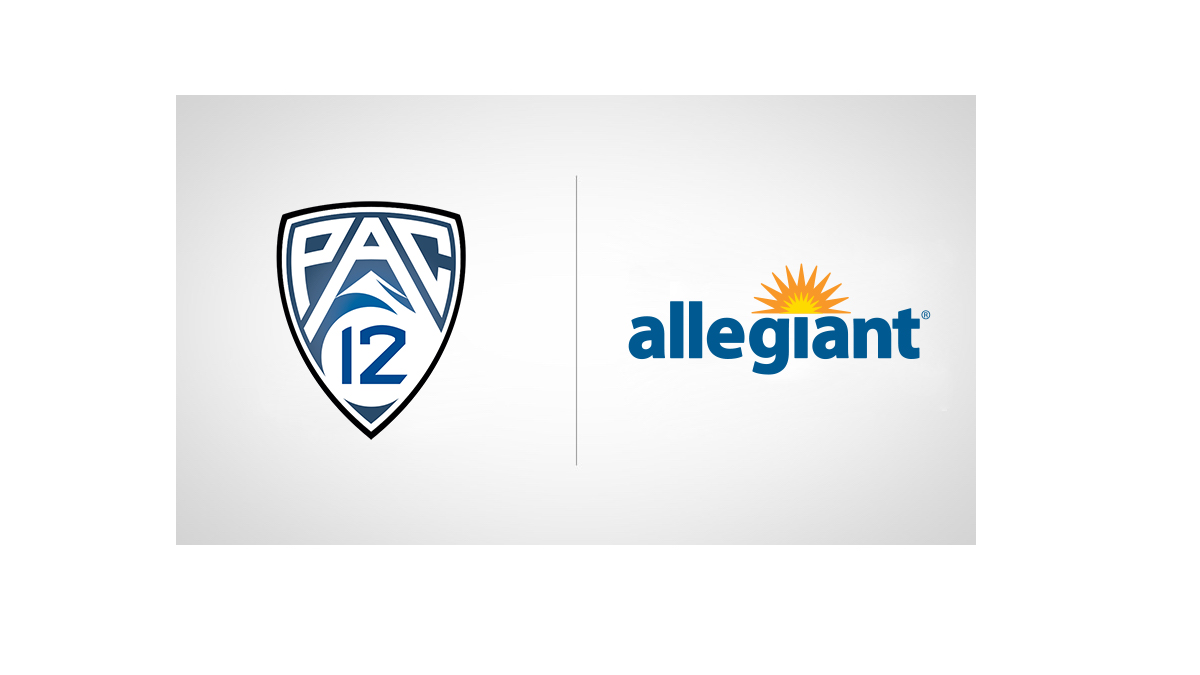 The Pac-12 Conference has announced a multi-year partnership with Allegiant Airlines,making it the league's official airline partner in the Pac-12's debut year at Allegiant Stadium in Las Vegas for the Pac-12 Football Championship Game.
The multi-year partnership establishes Allegiant as the official airline partner of the Pac-12 Football Championship Game on December 3 as well as the Pac-12 Men's & Women's Basketball Tournaments, also held in Las Vegas, in March.
"Allegiant Air has built a tremendous foundation and presence across our Pac-12 footprint," said Steve Tseng, Pac-12 Conference executive vice president of sales. "We're thrilled to partner with Allegiant as they continue to further invest in their foundation across our campus communities and Pac-12 cities."
Headquartered in Las Vegas, Allegiant serves more than 130 cities across the country. It will receive in-venue signage and promotion across the Pac-12's big events in Las Vegas as well as a host of media inventory and digital assets.
"Allegiant is proud to be the official airline partner of the Pac-12 and we see a perfect synergy with the Conference of Champions," said Scott DeAngelo, Allegiant's executive vice president and chief marketing officer. "Allegiant is uniquely positioned to take Pac-12 fans to the destination games they love to attend across the conference region. As Las Vegas' hometown airline we are especially excited to establish this partnership in the debut year for the Pac-12 football championship at Allegiant Stadium."