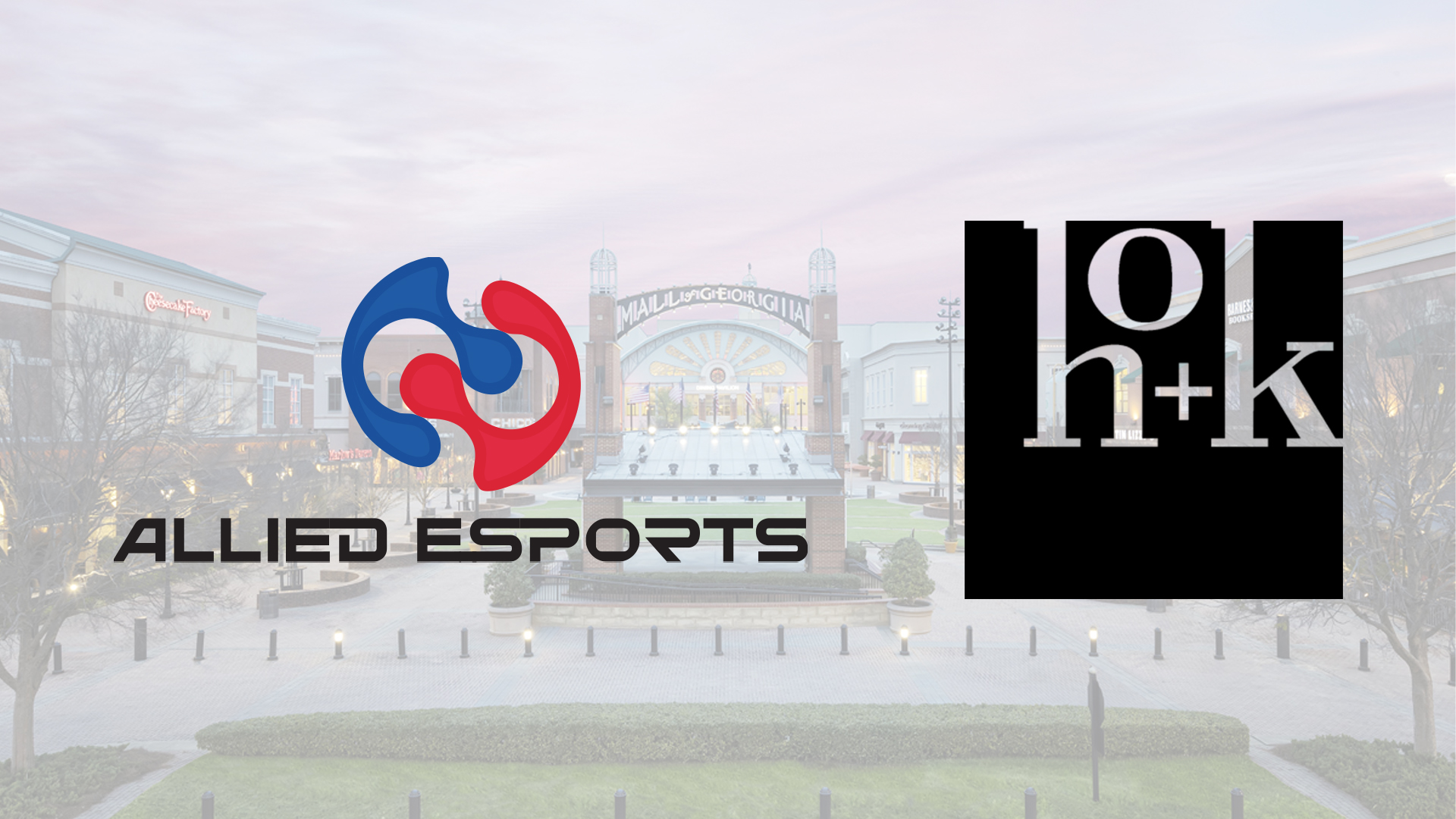 Allied Esports has announced that it will partner with architecture, engineering, design and planning firm HOK on its strategy to create new esports venues in shopping mall locations around the country. The two companies are expected to begin work immediately on the first location, which was recently announced for Simon's Mall of Georgia in Buford, Georgia, near Atlanta. The venue is expected to open in the second half of 2020.
Allied Esports, which builds and operates standalone esports venues around the country, recently announced a partnership with Simon to develop esports venues at mall locations nationwide and to operate the Simon Cup competitive tournament series. The mall venues, which HOK will design, are expected to offer a range of esports and gaming experiences, including nightly tournaments for all levels, PCs and consoles for walk-up play and daily use, broadcast and streaming production capabilities, full food and beverage options, and experiential retail.
"With our first-of-its-kind on-mall esports venue initiative, we had the opportunity to meet with the best in the design business and we were impressed from the start by HOK's experience, resources and overall enthusiasm for this project," said Jud Hannigan, CEO of Allied Esports. "We are thrilled to be able to unveil this design to gamers in the Southeast as we continue to develop infrastructure and experiences for our growing network."
HOK has a long history working with traditional sports venues and recently completed work on Mercedes-Benz Stadium in Atlanta and a major renovation of nearby State Farm Arena. The company is also involved with new Major League Soccer stadiums proposed in Miami and St. Louis.
While its work is extensive in traditional sports, HOK has also been making inroads into esports, working with private developers, teams and cities on initiatives that range from conceptual, ground-up esports venues to master plans and studies. The company's work has included the publishing of a white paper exploring concepts for the esports venue of the future as well as exploratory design work to gauge opportunities around new buildings and retrofits.
"We're excited for the opportunity to bring Allied Esports' vision for this unprecedented concept to life," said Rashed Singaby, senior designer at HOK. "Allied Esports has been at the forefront of innovation in the industry and this partnership will help define the future of the esports experience for competitors and spectators."