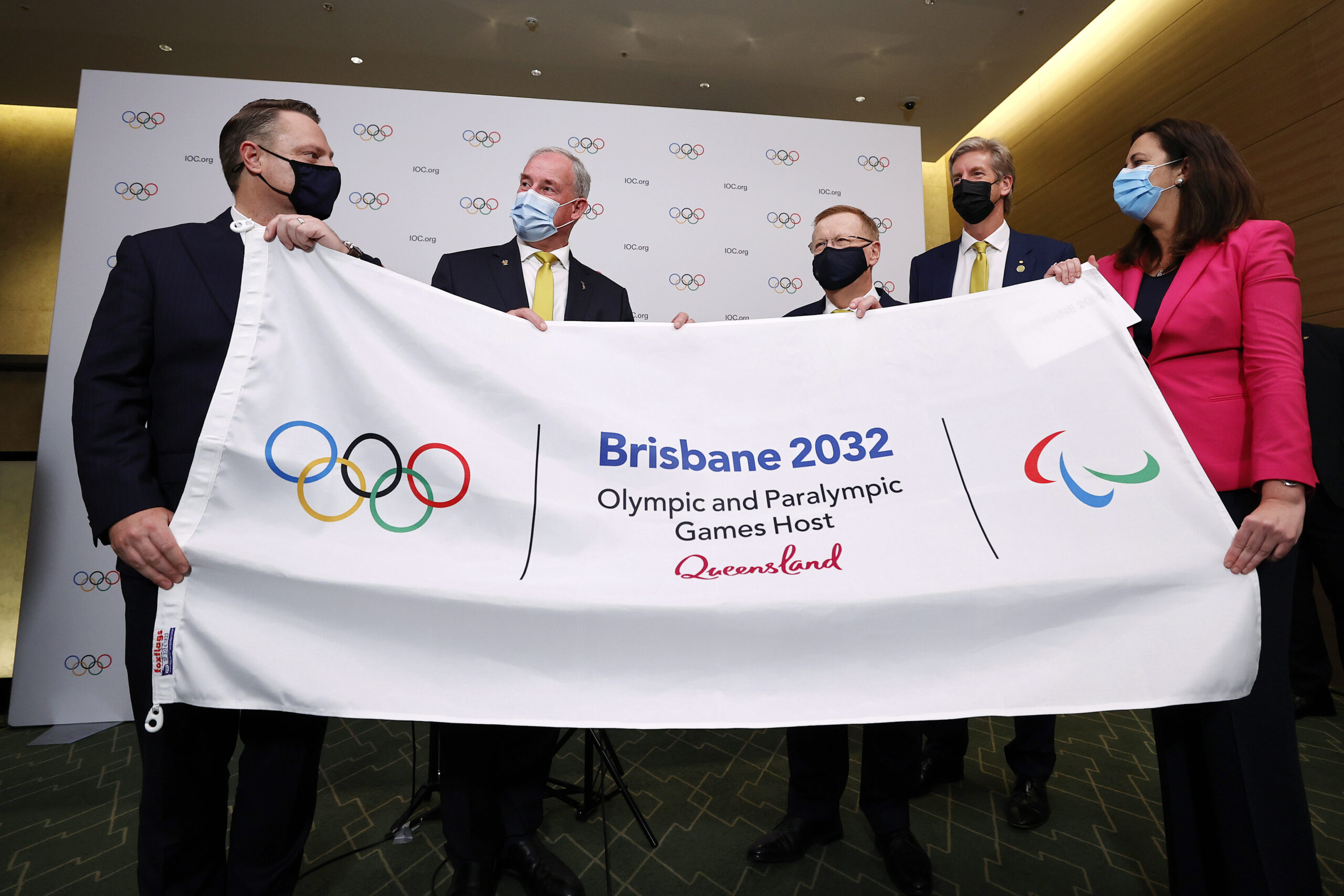 The Australian national and Queensland state governments have agreed to a funding split to build or remodel venues for the 2032 Olympic and Paralympic Summer Games that will be hosted by Brisbane.
Australian Prime Minister Anthony Albanese anounced the $4.8 billion agreement at the Queensland state capital Friday. The International Olympic Committee awarded the 2032 Games to Brisbane in July 2021 under a revamped procedure for choosing host cities in which a small group of IOC members identify and propose host cities to the board.
That made Brisbane next in line after Paris and Los Angeles, giving local organizers more than a decade to prepare. The 2032 organizing committee held its first board meeting in April, and in December it appointed American Cindy Hook as its chief executive officer.
The federal government will build a new 17,000-seat indoor arena to host swimming and water polo and contribute to other stadium and venue refurbishments. The state government will be responsible for demolishing and rebuilding the Gabba, which will cost $1.85 billion will add 8,000 seats to increase the capacity to 50,000 at the longtime home of cricket in Queensland and incorporate a new subway station in the precinct.
"This will leave a really lasting legacy for Queensland," Albanese told local radio station 4BC. "It's an investment that will produce a return with increased economic activity, increased visitors. … Queensland is such a fantastic tourist destination, and this will really showcase the state."
The state government said more than 80% of the infrastructure for the Games already exists. Australia has twice hosted the Summer Olympics, at Melbourne in 1956 and Sydney in 2000. The state government of New South Wales picked up most of the costs for the 2000 Games.
"It's an agreement between the federal government and the Queensland government about how we're going to pay for all of the infrastructure that the southeast Queensland venues will need to put on the 2032 Games," Federal Sport Minister Anika Wells told ABC radio.