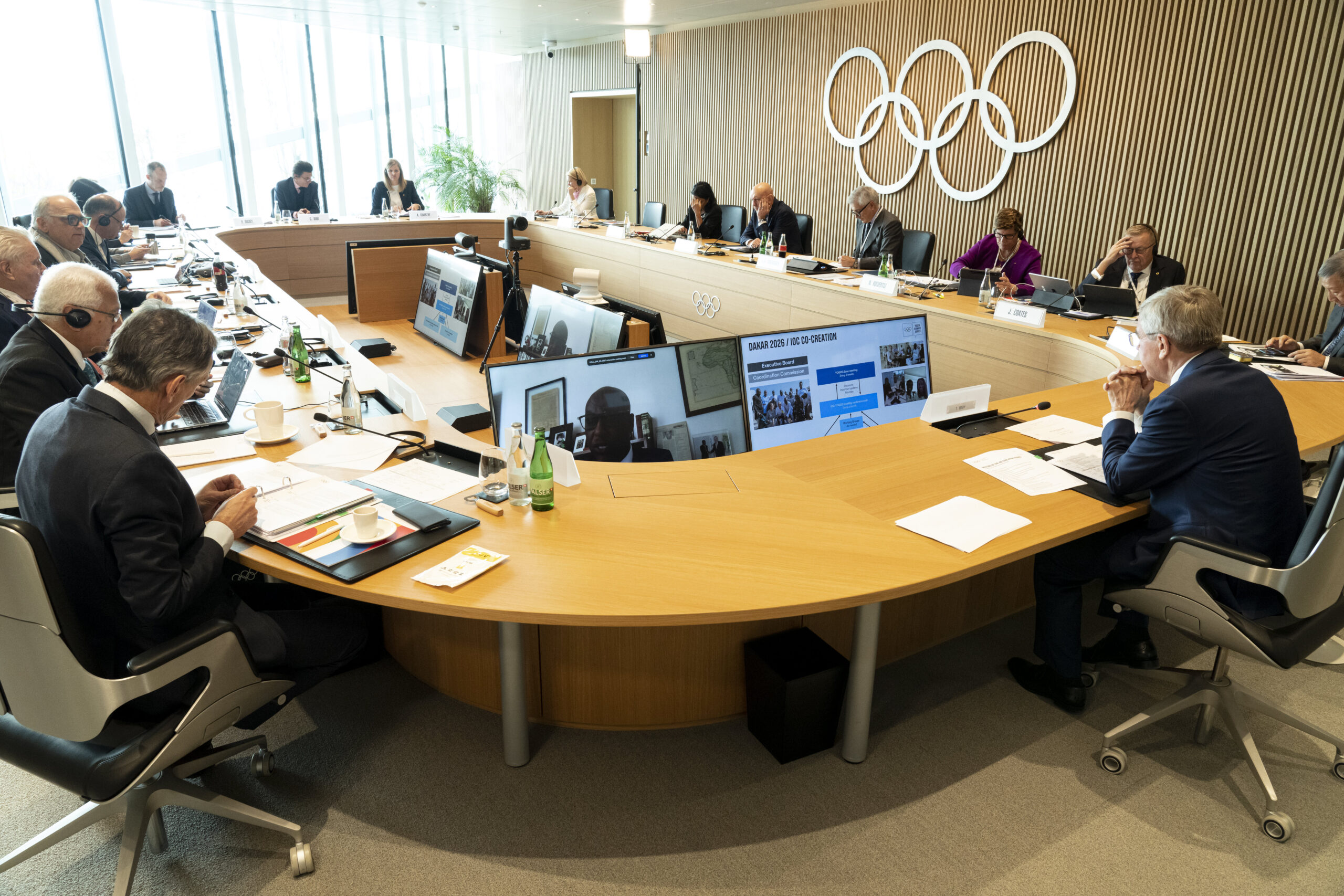 European Union lawmakers have condemned the International Olympic Committee's decision to set a path for some athletes from Russia and Belarus to try to qualify for the 2024 Olympic Summer Games in Paris.
In a resolution adopted Thursday by 444 votes in favor, 26 against and 37 abstentions, EU legislators said allowing Russians and Belarusians to compete under a neutral flag "runs counter to those countries' multifaceted isolation and will be used by both regimes for propaganda purposes."
In its resolution marking one year of the war, the EU Parliament urged the 27 EU countries and the international community to pressure the IOC to reverse its decision, "which is an embarrassment to the international world of sport."
The resolution is the latest in a series of growing criticisms around Europe for his plans to allow some athletes from Russia and Belarus to compete at the 2024 Olympic Summer Games, although IOC President Thomas Bach seemed more defiant than ever that he will be proven right, saying "history will show who is doing more for peace."
Russians and Belarusians were banned in February 2022 by most international sports federations after an IOC recommendation once Russia invaded Ukraine. But as qualification events for the 2024 Paris Games approach, Bach and the IOC have faced backlash from Ukraine, including President Volodymyr Zelenskyy, and its allies since setting out a path last month for some athletes from Russia and Belarus to return to international competition despite the war waged by their countries.
"A white or any neutral flag is impossible for Russian athletes. All their flags are stained in blood," Zelenskyy has said.20
Zelenskyy told a summit of sports officials from 36 countries on Friday that Russian athletes have "no place" in Paris while the invasion of Ukraine continues and political leaders of Poland and the Baltic states have said there could be Olympic boycotts if the IOC forges ahead with its plan. Paris Mayor Anne Hidalgo, who visited Kyiv last week, has said Russian and Belarusian athletes should be barred from the Olympics in her city.
Vadym Guttsait, head of the Ukrainian Olympic committees, told The Associated Press this week that "we need to boycott" if Russians and Belarusians attend. But he added the decision isn't his alone to make and said the Ukrainian Olympic Committee will convene an extraordinary meeting and "we will decide together whether we will participate or not."