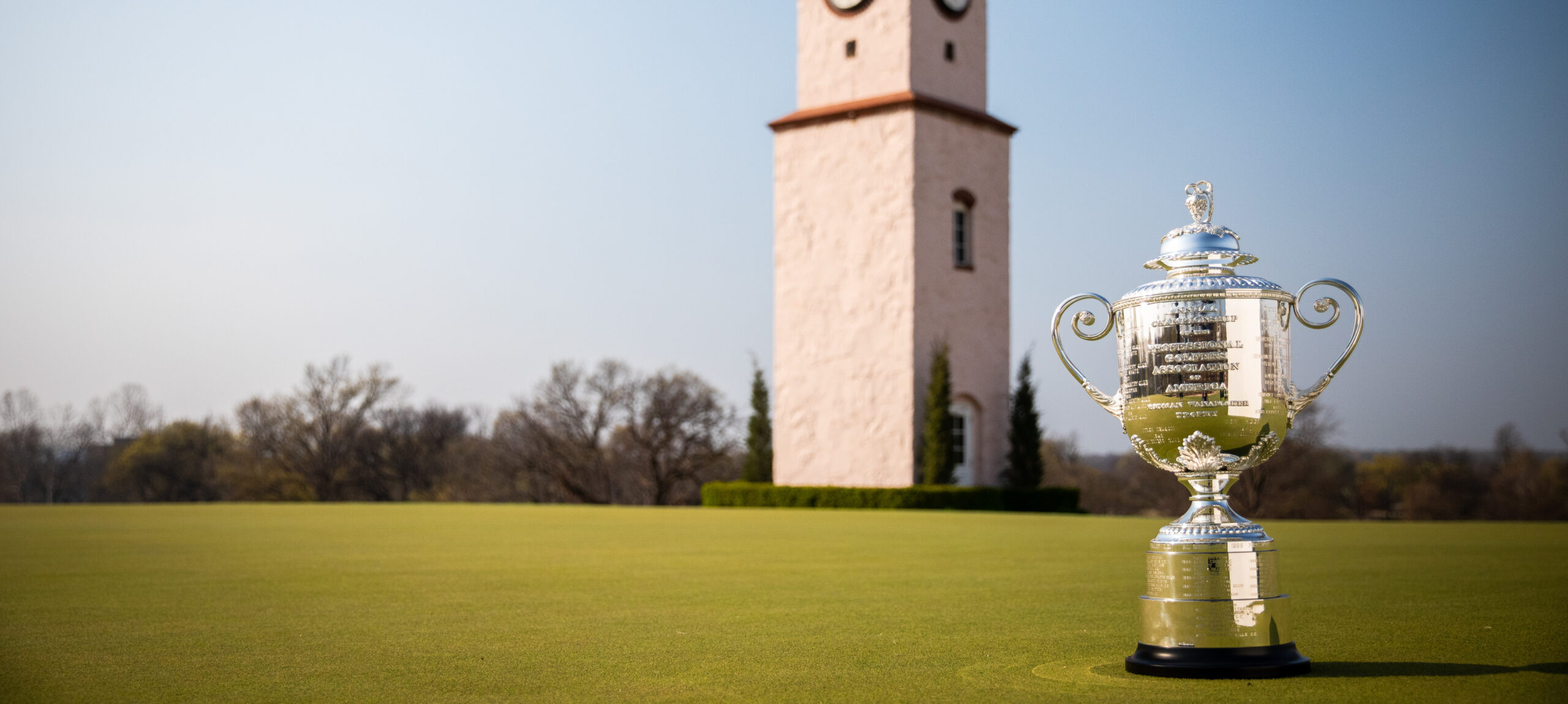 The PGA Championship's move to the weekend before Memorial Day two years ago has paid off through even more attention paid to a tournament that is one of golf's four major championships.
And that attention surged to new levels last month when this year's event at Kiawah Island, South Carolina, was shockingly won by Phil Mickelson, making him the oldest player to win a major in golf history. It leaves the organizers for the 2022 event in an enviable position where they can exploit that attention to the event's benefit. But in the PGA's case, it also means that the scramble to make sure 2022 is ready to go becomes even more intense.
That is because while many majors have years of preparation, the 2022 PGA Championship at Southern Hills in Tulsa, Oklahoma, was reassigned to the club just this past January after originally being awarded to another club in New Jersey. The PGA's relocation to Southern Hills makes sense for a number of reasons including that the course has experience in hosting major championships. But the fact that it recently hosted another major with the 2021 Senior PGA Championship was another benefit.
Bryan Karns, championship director for this year's Senior PGA and for next year's 104th PGA Championship, recently joined the SportsTravel Podcast. He takes us through some of the key lessons that the PGA of America has learned from the past few months of organizing the 2021 Senior PGA in Oklahoma while also planning for the 2022 PGA and how he and many others quickly adapted when a site change was announced.
Capitalize on Surprises
Priority access to tickets for the 2022 PGA Championship were released to those who purchased tickets to the Senior PGA Championship, with remaining tickets released on Monday exclusively through an online registration process. Registrants are essentially given a place in line for the opportunity to purchase tickets as inventory is released. Although registrants are under no obligation to purchase tickets, the available ticket inventory is expected to move fast and registration does not guarantee an opportunity to purchase tickets.
When 50-year-old Mickelson held off Brooks Koepka to win at The Ocean Course, the carryover toward 2022 was instant.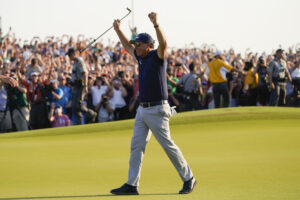 "We saw a huge spike," Karns said. "We anticipated a bump but Phil winning and the energy of that final round … By the time we started seeing numbers in terms of registrants, we were blown away. We expected to have a strong response and instead it was almost unprecedented."
Being able to have that ticket registration database ready can be an instant way for organizers with annual events to take advantage when they anticipate that the demand for next year will be heavy.
Cultivating Relationships Pays Off
Having spent years working on the Senior PGA setup in Oklahoma, the partnerships with key stakeholders in the city and state along with Southern Hills helped the PGA make its decision on where to relocate the 2022 event an easy one.
"We knew we had some things in place that would make it easier to be here," Karns said. "People ask 'Why the heck are you on site for two years?' I always say the relationship-building part of it is where the value comes from."
That includes relationships with tournament volunteers. Karns said the Senior PGA had 14,000 volunteers, creating a large database for what will be a larger event next year. And having the event next year at the same site helped when working with corporate partners who ordinarily would have big structures on the course for activations but who faced uncertainty of this year because of COVID-19.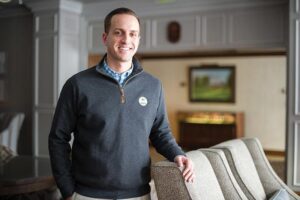 "When we we got to January, we had set the record for corporate sales for a Senior PGA," Karns said. "But in January, we were still staring down the barrel of a lot of COVID restrictions. Now it's June and hey, restaurants and everything are back open. But in January there was no level of confidence that that would be the case. We went to all of our corporate clients and said 'Hey, we know you want to be part of 2022, we're going to give you an out and rip everything up in 2021, build some open-air structures that are more friendly for any sort of COVID protocol, have a little more room for people to spread out, and then we'll let you get going on 2022.'"
That type of opportunity helped the PGA make sure that corporate clients would still get all of the deliverables — just in a different time span. It also allowed those clients, when facing the price tag for having large tents and builds for hosting fans and VIPs at a PGA Championship, to spread out the cost over a two-year budget cycle.
While the golf course will be set up differently next year compared to the Senior PGA, Karns said a lot of how things were organized this year between spectator foot traffic and sponsor activation sites can be analyzed for next year. Plus, things that were done because of COVID concerns such as digital tickets, cashless payments for concessions and merchandise — down to having lots of hand sanitizing stations on the course — can be transferable to next year.
"We want to get back to having people together and having these electric atmospheres, but at the same time there's some really good things that we learned this year with how we can handle problems and how we can troubleshoot," he said. "Next year represents such a massive opportunity for us."
Adapt to Changing Landscapes
Karns' first event with the PGA of America was the 2008 Ryder Cup in Louisville, Kentucky, where he remembers cell phones — if allowed at all — were highly restricted in their use with "no real true social media, no fan engagement."
My, how things have changed. Everything from the ticket guaranteeing entry to course maps and pairing information for the 2021 Senior PGA was direct to a fan's phone. As times have changed, so has the way a golf event handles fan consumption.
"Now, it's all about how can we engage and let people know exactly what's going on," Karns said. "The phone has been the great game-changer in all of this because that's how people want to consume things. If they hear a roar over on 12, they want to be able to five seconds later look at their phone and see what was the highlight from that. … The biggest concern now is how do we make sure the Wi-Fi is good enough. It's challenging to create a Wi-Fi infrastructure when you have 200 acres of golf course. Our end game is that hopefully it will make it a better experience for spectators."
Rely on Local Expertise
Founded in 1936, Southern Hills has played host to eight major championships, including four PGA Championships, most recently when Tiger Woods won in 2007. But to have any PGA Tour event — let alone a major — means that a club must also communicate with its membership about the things that come with hosting an event including tents and temporary structures, as well as lost time on the course itself.

"There's a reason why not every golf course puts their hands up to host this," Karns said. "Having these two championships back-to-back, members are losing their course for several weeks, there's spots that are going to have to get restored and there's people tearing down tents — it's like a construction zone that they're playing through. It's a huge undertaking and that's why the partnership with Southern Hills is as strong as any we have. We consider them a partner in this. … Members are totally aware that (next) March, April, the club could say 'We have to stop play'" and allow the PGA to take over the course to finish its build before the major.
Learn Lessons from Anyone
One of the moments from this year's PGA that had social media abuzz was the scene when Mickelson was walking up the 18th fairway and fans ran onto the course to be part of the moment. It created some incredible visuals — but also was not something that security was planning on. Whether it is security, ticket offers or anything that goes into an event's organization, the PGA of America is trying to learn.
"We're always watching," Karns said. "Not only golf tournaments but all sporting events, we're looking at security. We learn from them; we don't want to put our players in any kind of situation. … There's no question that as much as we consider ourselves the best in the business at running these events, we're never going to be good enough. We always need to get better. And that comes from looking at the entire landscape. Our ticketing vendor does Coachella, I love to pick their brains. I'm on 50 different pro team ticket registries to look at their emails for season ticket holders. Golf for many years from an event standpoint has been a little bit traditional. There is an opportunity to change that."