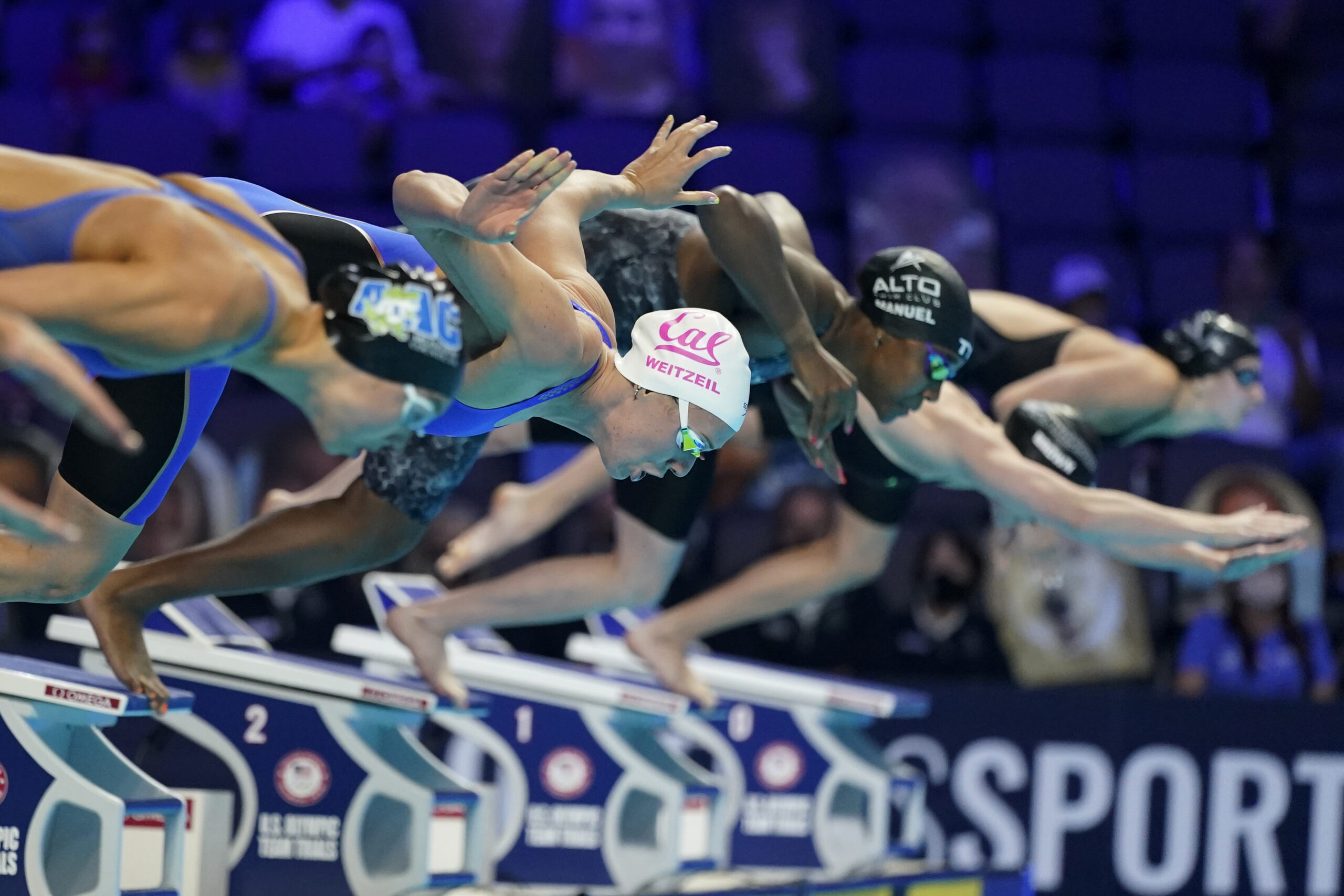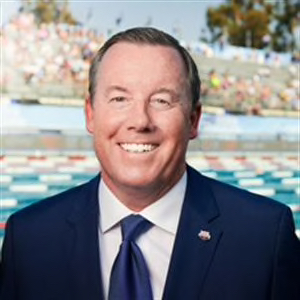 Tim Hinchey took over as president and CEO of USA Swimming just after the 2016 Olympic Games in Rio, meaning this year's Games in Tokyo will be the first he'll oversee for a team that has traditionally hauled in medals at the Games. Team USA has won 556 medals all time, by far the most of any country. The U.S. swim team in Tokyo features 53 swimmers, many of whom will make their debut on the Olympic stage.
This Olympic cycle, though, has been unlike any other. The recently completed Olympic Swimming Trials in Omaha, Nebraska, were broken up into two participation waves — a first for the event — in an effort to distance the hundreds of swimmers that try out for the Games. And in Tokyo, swimming finals will be staged in the morning local time to accommodate prime-time television audiences in the United States, meaning training schedules have been put upside down as well.
SportsTravel caught up with Hinchey as we were both waiting to pass quarantine at the ANA Lounge at Narita Airport in Tokyo upon arriving at the Games.
The Olympic Trials in Omaha were a different experience this year. How did the event go from your perspective?
I think we're very fortunate that Omaha did such a wonderful job for three prior Trials that if we were going to partner with someone, Josh Todd and his team in Omaha are the best that we work with. We had to be creative and we went to two waves versus one, as we kind of took that first one as a test event. We weren't sure what it was going to be. And it turned out to be something very positive. We had nearly 800 swimmers. Some of them had a chance maybe to get a second swim and get to come back (for the second wave) under some of the lights. That was something for us to really think about going forward as well.
Is that a format that could have some staying power or was this year just such an unusual situation?
I think the feedback from the coaches was there were some logistical issues. You're staying there longer than you would have normally, and travel's hard. But I've got to tell you, I think the overall feedback of watching these kids get in, get a chance to swim, maybe get a second swim and get to see what the big stars do in a normal circumstance was great.
Caeleb Dressel at his press conference even commented about the fact that at first he wasn't sure this would be great. Because he remembers wanting to warm up in the same pool as Michael Phelps and everybody else. But he said what he liked about it was they got to see their name in lights, not his, and I thought that was a great quote that Caleb gave. So, I think it's something to consider, but again, you know, for me to be there for 17 days, we were just well taken care of. It was a great experience.
What's your sense of how your team is adapting to the challenges they'll be facing here in Tokyo? Among other things, you're going to have the finals in the morning and that's unusual compared to a normal meet.
Yeah, one of our TYR Pro Series events, the one in Mission Viejo, California, was purposely set to replicate this. So we had morning finals at Mission Viejo and evening prelims just to give them once chance to get ready for what it's going to be like. We're also fortunate that a couple of members of our coaching staff, especially coach Bob Bowman who was the head coach in Beijing, did the same thing there, where they had morning finals.
So I think they're ready. I think one of the hallmarks of the USA swimming program is resiliency. And I'm proud that I get to kind of inherit that. But I think we're ready to go. They can't wait to swim. I think they're all very grateful that we had Trials and they're very grateful to be here in Tokyo and a chance to compete at the Olympic Games.
Even though you've been with USA Swimming for a few years now, this will be your first Olympic Games …
Yes, I just had my fourth anniversary last week. So I got in just before the 2017 Budapest World Championships. Tokyo is a year delayed and it's very different sitting with you here in the lounge for three hours. It's not what I expected.
Why was it important for you to be here with the team?
It's great. In the run up to the Games, I actually threw my hat in the ring to say, Hey, listen, if it's too much money and if you don't need other people, I'd step aside. But both our chairman of the board and the USOPC said you need to be here.
And there's some logistical reasons why and some risk mismanagement reasons why, but more importantly, I'm just fortunate to come and support everybody. I'm excited to do it, no matter what that looks like.
What's your hope for the team here in the next week?
Listen, I think they're going to be good. I can't help it. Watching the Trials, we have 11 teenagers, 16 first-timers. I think that's just the incredible history of the organization that I've inherited is that they step up and show up and win every time. So hopefully that'll continue. I think the athletes deserve a chance to compete this year more than any other year.