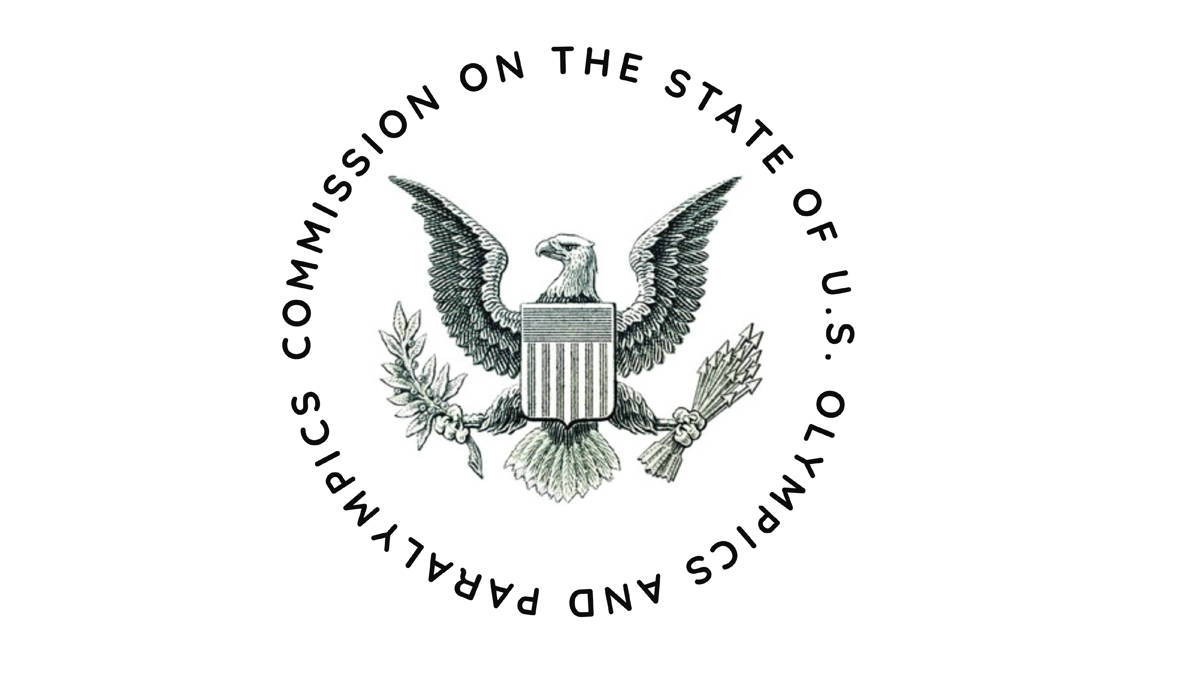 The Commission on the State of U.S. Olympics and Paralympics will hold a public hearing on Capitol Hill on "The Future of Olympic and Paralympic Sports in America" on September 6 with a variety of witnesses scheduled to testify including U.S. Olympic and Paralympic Committee Chief Executive Officer Sarah Hirshland, U.S. Center for Safe Sport Chief Executive Officer Ju'Riese Colón, U.S. Anti-Doping Agency Chief Executive Officer Travis Tygart and more.
Two Olympics — the Summer Games in Tokyo and Winter Games in Beijing — have come and gone since the Commission on the State of U.S. Olympics and Paralympics was signed into law and charged with looking into, among other topics, the handling of sex-abuse cases that were mismanaged for decades.
It took 19 months after it was established by the new law in October 2020 for the commission to be able to access the $2 million Congress budgeted for its use, then four more months for the government to post the job and four months after that to identify and hire the panel's executive director. The commission was created as part of the bipartisan "Empowering Olympic, Paralympic, and Amateur Athletes Act of 2020," which itself came out of an 18-month investigation into how the U.S. Olympic and Paralympic Committee and the sports organizations it oversees mishandled sex-abuse cases in gymnastics and other sports.
"This hearing is an opportunity for the Commission and for the public to hear from key leaders and stakeholders within the U.S. Olympic and Paralympic movement," said Commission Co-Chairs Dionne Koller and Han Xiao. "The success of this movement does not only affect America's high-performance Olympic and Paralympic competitors; it impacts the millions of people, including so many of our nation's children, who participate or seek to participate in movement sports in communities across the country. America's athletes at all levels deserve to engage in sports safely and access sports equitably, with the institutions that oversee these sports governed with transparency and accountability."
The Commission will complete its study at the end of September, with a final report to be delivered to Congress in the spring of 2024. The members of the Commission, selected on a bipartisan basis by the majorities and minorities on the House Energy and Commerce Committee and the Senate Commerce Committee are: Dionne Koller (Co-Chair), Benita Fitzgerald-Mosley, Nancy Hogshead-Makar, Jordyn Wieber, Robert Cohen, William Hybl, Brittany Reese, Han Xiao (Co-Chair), Patty Cisneros Prevo, Karin Korb, Edwin Moses, Rob Mullens, Joseph Schmitz and Melissa Stockwell.
Hirshland will speak at 9:35 a.m. ET on "Governance and Accountability" along with Elizabeth Ramsey, executive director of the Team USA Athletes' Commission and Pat Kelleher, executive director of USA Hockey and chair of the National Governing Bodies Council. Colon will be one of the witnesses on the subject of "Protecting the Safety of Movement Participants." Along with a session on "Athletes' Rights, Equity, & Accessibility and Ensuring Fair Play" at which Tygart will be one of the witnesses, the final session is "How to Build a Better Future for Sports in America."