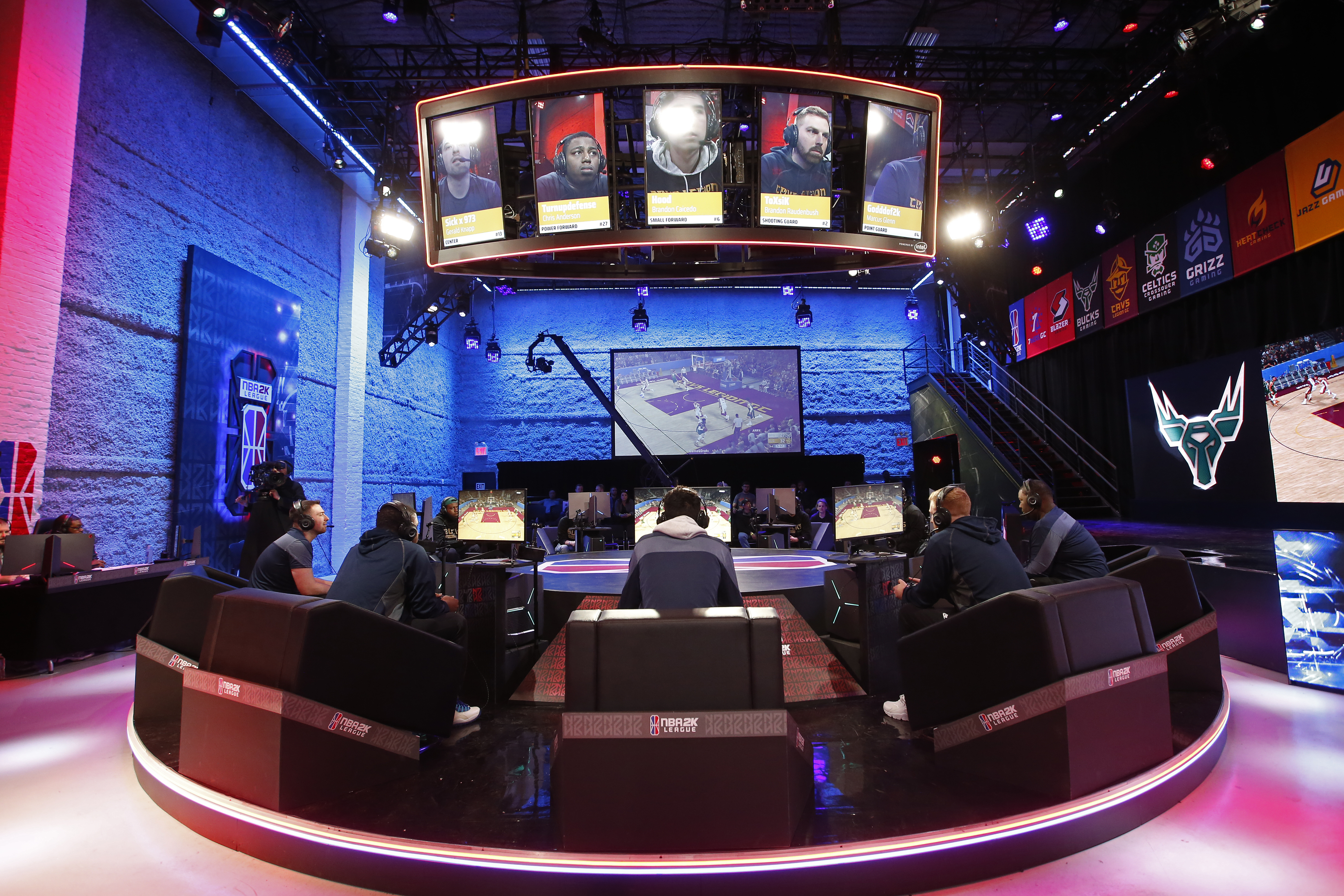 The owner of the New England Patriots and the New England Revolution is one of a growing number of major sports franchise CEOs entering the esports realm. In October 2017 the Kraft Group launched the Boston Uprising, one of 12 teams competing in the international Overwatch League. The league emulates traditional sports leagues with city-specific teams, regular seasons and two divisions of six teams each. And in February the Revolution became one of 19 MLS teams to recruit gamers for the first eMLS Cup, where players compete in EA Sports' FIFA 18. The winner will advance to the FIFA eWorld Cup in August to compete against FIFA 18 gamers from around the globe.
Phenomenal Growth
As Kraft's involvement shows, esports revenue, attendance figures and fan passion have caught the attention of MLS, the NBA and the NHL. Esports are expected to reach $1.5 billion in revenue by 2020, according to Newzoo, a market research company that tracks the industry. The decline of cable viewership and the rise of streaming play on sites such as Twitch are two other factors that are compelling traditional sports franchises to explore video gaming.
"Esports in general has been such a phenomenal growth area," said Brian Bilello, president of the New England Revolution. Fan behavior is similar to traditional sports in terms of engagement with the game and the players, he said, and traditional sports couldn't help but take notice and see what could be learned from the video-gaming industry.
The soccer league's initial foray into esports is a relatively small engagement. MLS is considering a full season in 2019 with each team's gamer playing dozens of games on behalf of the club in a more traditional league structure. "This year I actually like what the league is doing," Bilello said. "We're participating in this one tournament, we're going to try to build some interest and then go from there."
The NHL is taking a similar approach in 2018. In March the league announced an esports tournament for EA Sports NHL 18 gamers in the United States, Canada and the European Union: the 2018 NHL Gaming World Championship, with a prize pool of $100,000. Online qualifying rounds took place in March and April on Xbox One and PS4 gaming platforms. Bridgestone and Honda are among the global sponsors for the tournament. U.S. sponsors include Dunkin' Donuts and Geico, while Pepsi and Scotiabank hold sponsorship rights in Canada.
Four regional qualifying rounds will feature two finalists each per round from the United States, Canada and Europe. The eight European regional finalists will compete at Viasat Studios in Stockholm, the eight Canadian finalists will compete at Sportsnet Studios in Toronto, and the eight U.S. regional winners will compete at NBC Studios in Stamford, Connecticut. The winner and the runner-up from each region will win a trip to the World Finals on June 19 in Las Vegas.
"This is really at its embryonic stage," said Keith Wachtel, NHL executive vice-president and chief revenue officer. "This is the most basic way for our fans to play. We're also going to … test this with some of the guys at the regional tournaments and the final, maybe a two-versus-two or a three-versus-three."
Online Hoops
In contrast to the other leagues' baby steps, the NBA is all-in, backing both the NBA 2K League and several teams in the North American League of Legends Championship Series. Seventeen of the 30 NBA teams have joined the 2K League, which held its first draft of gamers at Madison Square Garden's Hulu Theater in April. In November 2017, the League of Legends series announced that it will have 10 permanent franchises starting in 2018, including teams owned by the Cleveland Cavaliers, the Houston Rockets and the Golden State Warriors.
The Philadelphia 76ers became the first major American sports franchise to own an esports team with its acquisition of Team Dignitas in 2016. That same year the NBA's seven-game showdown between the LeBron James-led Cavaliers and the Steph Curry-led Warriors drew almost 31 million viewers, the largest audience for an NBA Finals game in 18 years. The previous year, the League of Legends final between the Koo Tigers and SK Telecom in Berlin surpassed the NBA Game 7 audience, drawing 36 million unique worldwide viewers and the attention of executives at traditional sports franchises around the world.
"Everything converged in two days at the Hulu Theater," Grant Paranjape said just after the 2K League draft concluded. "It was exciting, and there were a lot of emotions there." Paranjape is director of esports and team operations for Monumental Sports and Entertainment, the parent company of the Washington Wizards and its new esports team, Wizards District Gaming. All 17 teams participated in the draft, which had a structure similar to that of the NBA Draft. The regular season started May 1 and runs for 15 weeks.
In order to qualify for the draft, players had to be at least 18 years old and high school graduates, and also had to win 50 games in the online Pro Am mode of Take-Two Interactive Software's NBA 2K—which, said Paranjape, "is definitely no small investment in time." The candidates play as their custom avatars rather than as NBA players.
The league expected to have roughly 10,000 qualifying candidates, Paranjape said, but heard from 72,000. "It definitely surpassed all of our expectations," he said. Players had to complete 40 games at each position—point guard, center and so on. Other requirements included pairing up with random other players who had also qualified to compete. All game footage was recorded, and players took a basketball IQ test at the end of the month. The NBA and Take-Two then narrowed the number to 250 players who were interviewed by a committee, which ultimately led to an official draft pool of 102 players.
The new league will feature a custom-built version of the Take-Two Interactive NBA video game for regular-season play. "It will be different," Paranjape said. "It'll be more realistic, more competitive and a cleaner kind of game to really highlight when players outplay one another."
Each team will have five starters and one substitute. Players will travel to a New York studio each week to play their regular-season games and spend the rest of the week in their local markets, "obviously practicing, engaging in grass-roots events and things of that nature," said Paranjape.
The players are contracted to the NBA, and each first-round pick will be paid $35,000 for the season, said Paranjape. Those picked in rounds two through six will be paid $32,000. "On top of that, each team is providing housing, transportation to and from the studio, transportation to and from their local markets, in addition to whatever sponsor benefits they bring on throughout the season," he said. The Wizards are housing their players in three two-bedroom apartments in a new building with a rooftop pool, a mini-basketball court and other amenities, said Paranjape. "They'll be living quite well, which should be expected for professional athletes." Sports psychologists and nutritionist will also be available.
There was one woman among the 250 candidates, but she didn't make the final cut, said Paranjape, who said the NBA plans to conduct more outreach to attract women. "Everyone hopes that there'll be more women gamers in general, not only in the 2K League," he said. Participation can be increased by showing women gamers "that it is an equal and level playing field. The Overwatch League has done a good job of that. They have their first female professional player signed to one of their first franchise teams."
A League to Watch
The Overwatch League "has seen huge success in its inaugural year," said Mike Rufail, owner and CEO of the Dallas Fuel. "Opening weekend alone drew more than 10 million viewers streaming matches from around the world, and I think the teams and leagues are doing a great job of building their own identities that appeal directly to the fans."
The Overwatch League began its inaugural season in January and will continue regular play through mid-June. The postseason takes place in June and July, ending in the championship finals July 26–28. In addition to a trophy, the championship team will win $1 million. Players receive a $50,000 minimum base salary, and the league offers $3.5 million in performance bonuses to the winning 10-member team.
Rufail said there have been some ups and down in the first season tied to schedule changes made mid-season. There were also growing pains as many of the players transitioned into the busy seven-day-a-week work regimen.
The decision by the Overwatch League front office and Blizzard Entertainment—which developed the multiplayer, first-person shooter game—to base teams in specific cities "is absolutely the next step for growth in esports," Rufail said. Now the opportunity exists to enhance that fandom with geographic-specific engagement like watch parties, stadiums and home-and-away matches. The league plans to have franchises playing home matches in their home markets by 2020.
Rufail said he has been impressed with the passion that Dallas Fuel fans have exhibited so far. "We've held official watch parties every couple of weeks and had to cap the registration," he said. "We had more than 800 people show up to our most recent event." Team marketing entails holding local events, working with esports enthusiasts at regional colleges, and establishing locations like local bars, restaurants and entertainment venues where fans can go to watch their hometown Overwatch League match.
Far From Peaking
The Overwatch League and esports in general have a tremendous upside. "I think we're still far away from peaking as an industry," Rufail said. "There are hundreds of millions of fans worldwide that play or watch some form of esports. What other traditional sport—maybe soccer at best—can count on that reach right now?"
The league's biggest challenge is working "very closely with players, coaches and support staff to make sure the environment of esports is truly beneficial to the players," Rufail said. "We don't want the top players in the world all burning out after a few years, and as an industry that is something we need to focus on."
Esports' popularity among millennials offers an upside for traditional sports as well, according to Paranjape. "Esports provides a way for existing sports franchises to reach that new, younger demographic of, hopefully, future fans," he said. "If you look at the demographic for a game like baseball, the trend is closer and closer to 50- and 60-year-olds." Traditional sports franchises will need 16- and 18-year-olds to become fans and season-ticket holders, he said. NBA team owners are betting that the NBA 2K League is a great way to attract those fans, said Paranjape, who called Wizards District Gaming "a critical part of our business."
Bilello of the New England Revolution likes the marriage of esports and specific cities. "Certainly, we believe in the potential of having these esports teams representing their cities, which is really taking the best of esports with high-level engagement, a young demographic, excitement around the events," he said, "and trying to marry that with what we do with traditional sports, which is local affiliation, local events and that energy that you get from cheering on your local team."
---
This story is part of a special section on esports. More related stories:
A Place to Play
Connecting With Youth and Teens