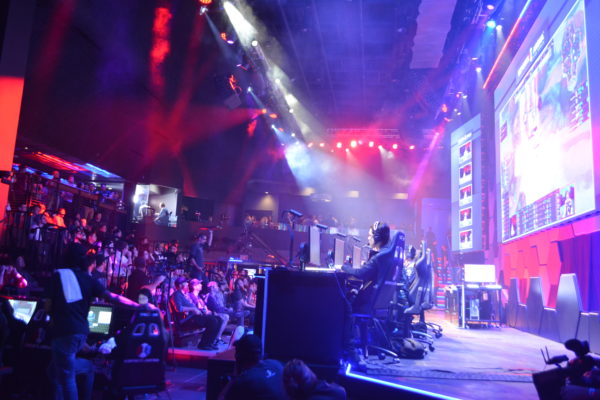 For years, the main ballroom at the Arlington Convention Center in Texas functioned as such spaces usually do. The 35,000-square-foot carpeted room accommodated meetings, and its adjacent meeting rooms were sufficient for breakout sessions.
But the Arlington Convention & Visitors Bureau is shifting gears completely for the space in what could be a sign of the future. Hosting large-scale meetings may have been the convention center's previous call of duty. Now the center will turn its attention to Call of Duty.
In March, the bureau announced that it will convert the ballroom and nearby meeting rooms into an esports arena, complete with a main stage for competitions; gaming, retail and social spaces; VIP hospitality; a broadcast studio; and team training areas.
The conversion of the space comes after a conversion of mindset for bureau leaders. "One of the things we've had to retrain ourselves in is how sophisticated esports has become—thinking of it less in terms of a bunch of gamers than (in terms of) athletes," said Matt Wilson, the bureau's director of sports and national accounts. "And that's hard for people to understand sometimes."
But more people are getting the message. The change in mindset occurring in the sports-event industry is manifesting itself in new esports-specific venues that are either newly opened, under construction or on the drawing board. The last few months alone have seen a number of announcements, including:
NRG Esports, which owns the San Francisco Shock team in the Overwatch League, announced it would repurpose space at a University of California, Berkeley residence hall into an esports community center that can host regular events;
The government of Dubai and TECOM Group announced the launch of Dubai X-Stadium, which will become the Middle East's first esports-dedicated venue; and
Allied Esports opened its third U.S. esports-specific venue in Oakland, California, which will host top-level competition and community events.
All of these developments, observers say, mark the next logical step as esports matures into an ever-increasing number of leagues, events and now venues. "We've now kind of reached a tipping point where we really need to create venues for these events to take place," said Brian Mirakian, principal at Populous, the architecture firm known for traditional sports stadiums that Arlington has hired to help redevelop its convention center. "What we have now is enough programming and enough structure to the leagues to where we can start to fill out event calendars with sports programming at a range of venues of different sizes."
Unconventional Thinking
What's happening in Arlington could prove an interesting model for other cities—assuming it turns out to be successful.
Arlington, like many cities, at first wasn't sure where to start in the esports space, Wilson said. Fortunately, the city could seek guidance from Texas Rangers co-owner Neil Leibman, who has acquired OpTic Gaming, an esports company whose teams include the Houston Outlaws in the Overwatch League. OpTic works closely with NGAGE Esports to produce live events, and NGAGE will become the convention center's permanent tenant and manage the stadium. Arlington will receive rent for 10 years, with an option for 10 more years after that, and the city will contribute $10 million in improvements to the convention center for the reboot. That investment will be repaid through the annual lease payments, event revenue, stadium naming-rights revenue and other opportunities associated with the e-sports industry.
In addition to the arena and production studio, the space will include opportunities for people to visit and play the games themselves. "We're going to create something on a day-to-day basis that will have a consumer-facing side where people will go in the venues to play games," Mirakian said, adding that the facility could accommodate up to 75 people each day. The main ballroom will become an arena where more than 1,000 can watch live competitions. "That gives them a lot of flexibility," he said. "They can look at their local events or localized events that will draw regional visitors."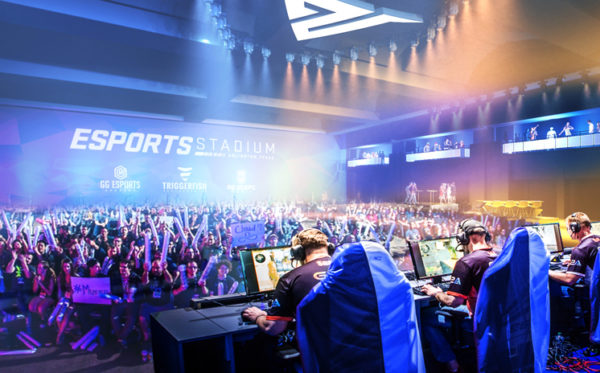 Between competitions, the arena can hold other meetings and events, such as TED-like presentations. "We're still continuing to book the space and learning what we can put in there at the same time to fill holes and to fill dates," Wilson said. "Our sales team is continuing to sell as they always have, it's just you're booking around a permanent tenant, which we've never had before."
Wilson said there has been a learning curve in planning the remodel. Take, for example, the carpet in the ballroom that is being removed and replaced with polished concrete. "Carpet is a big no-no in esports because of the sophisticated machines they have," he said. "Carpet builds and holds static electricity, and that's a problem."
Carpeting aside, Mirakian said convention centers are perfect for esports because of their high ceilings and long, open spans without columns. Redeveloping space like that into esports venues rather than starting from scratch is both economical and environmentally sound, he said. "This is an important step for cities to extend the lifecycles of their convention centers," Mirakian said.
New Spot in Vegas
But it's not just convention centers that are becoming esports arenas. It's also nightclubs.
One company leading the charge in esports development is Allied Esports, which opened its first U.S. esports arena in Santa Ana, California, in 2015. In March it debuted Esports Arena Las Vegas at the Luxor Hotel and Casino, and in April it opened Esports Arena Oakland.
The debut of the Las Vegas venue marked a turning point for the company, which also has venues in China and Germany and intends to develop as many as 10 across the United States, said CEO Jud Hannigan. The Luxor venue—converted from a 30,000-square-foot former nightclub—will be the company's flagship arena.
"We're building out this network, and we said we should build a flagship so our events have a bit more excitement to it because they can lead to a championship destination," Hannigan said. "That's why we chose Las Vegas. Nowhere on Earth is there a place that inspires excitement and anticipation than Las Vegas. We're trying to harness that power to drive people into our doors from other places around the world."
In addition to a main stage for competition that can be customized by event and by game, there are screens, keyboards, controllers and comfortable gaming chairs throughout the venue to encourage people to come in and play.
"One of the things about our esports arenas is we don't bank on people wanting to come out and just watch," Hannigan said. "We want people to have an interactive experience. We feel people want to come here and get their hands on a keyboard or their hands on a controller. We're absolutely going to run high-level, high-stakes tournaments, but we want people to come out and play in those tournaments and rub shoulders or go head-to-head with the stars they watch online. Now they have the chance to compete against them. It starts with an interactive experience that's much more than just sitting and watching."
A balcony area above the main stage features a broadcast booth for casters to call the matches. Also on the balcony level, Esports Arena Las Vegas features several rooms that can be used for game prep for athletes, or for meeting space for corporate events.
"These are VIP rooms, which will be great for businesses that want to throw weekday parties and cater to their partners," Hannigan said. "In Las Vegas, you have that opportunity to happen every week with big conventions coming into town. This can be that exciting new place to bring your customers. But the other thing about this space is that when we have really big competitions, those double up as clubhouses. Players can get in there and strategize and practice and get ready for their match before they come out."
When it's time for teams to enter the stage, they can come in through the center aisle of the arena seating, high-fiving fans along the way, or through a "hype tunnel" off the stage with lighting that can change to reflect a team's color scheme.
Thought has also gone into the menu with a partnership through celebrity chef José Andrés, who operates restaurants around the country. "He's really interested in gaming himself, so it's a gamer-inspired menu," Hannigan said. "So if you think about that, we don't want grease on the keyboards or slippery fingers, things like that. A lot of thought has gone into creating the menu and the beverage offerings."
Finding a Partner
Niklas Rytterstrom, president and COO of Luxor Hotel and Casino, said the reworked nightclub space, which maintains two full bars as well as catering functions, should bring a new clientele into the resort. "I think we're bringing a different gamer to Vegas than we're used to," he said. "This will be a must-see place for an esports fan, but I also think that this is a new, exciting venue for most people," he said. "I think the idea of walking in here and seeing a new form of entertainment and enjoying the food of José Andrés and watching some esports and being in here I think will be pretty compelling for most people."
MGM Resorts International, which owns the Luxor, was on the lookout for an esports offering, Rytterstrom said, and found a perfect partner in Allied Esports. "We feel Allied is really the market leader, and their vision for their global network and what they did here is probably what sold us," he said.
After touring several possible sites in Las Vegas with Allied executives, Rytterstrom said the potential at the Luxor proved an ideal match. "We walked a couple of different locations, and finally when we walked into this location it was one of those 'aha' moments—this was it. It was immediate when they walked this space and said this is the perfect space to be in. The rest is history."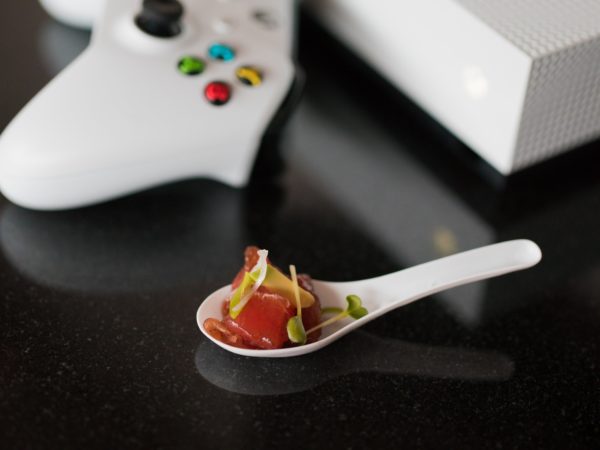 Private and Public
A common denominator in many of the esports-specific venues on the books is the opportunity for the public to come in and play. That's the case even in venues that professional teams are starting to build for themselves.
Mavs Gaming—the entity of the Dallas Mavericks that is competing in the new NBA 2K League—is finishing construction on a practice facility for the team that will also be available to the public for events. The venue is expected to open in June.
For this new facility, the NBA 2K team is taking over space that previously served as the offices of the Mavericks. Faced with a blank canvas, Roger Caneda, the team's operations manager, said he chose not to create a combined living quarters and practice facility, as some other professional esports teams have done. "It's just not efficient, especially when you work where you live," he said. "I wanted to create an environment where you have some separation."
While the team will be able to practice in the venue, the key to the development will be space for the Dallas community to come in and experience the games themselves. There will be LAN stations and Twitch pods to encourage fans to experience the space and interact with players. There also will be two production studios, one for podcasts and another that will serve as a green room. The space is also expected to be able to host its own events.
"I wanted to create an all-in-one exclusive center where we could provide our players with a private outlet but also the community with something bigger," Caneda said.
Making It Happen
With leagues developing their own venues, private companies building arenas, teams building practice facilities that double as community venues, and convention bureaus controlling venues themselves, experts say there is little doubt that the esports industry will continue creating even more purpose-built esports venues. "It's in the very near term," Mirakian said. "Esports is maturing at a very rapid rate. When you look at the demand for programming from the audience and spectator perspective, it's only a matter of time."
In Arlington's case, Wilson said there is some risk in making the commitment. But the bureau also knows that in a few years it will have competition from others and felt the time was right to strike. "We're stepping out there—there's no doubt about it," Wilson said. "But you can watch other people do it or you can do it. And we chose to do it and make things happen."
---
This story is part of a special section on esports. More related stories:
Connecting With Youth and Teens
The Franchising of Esports