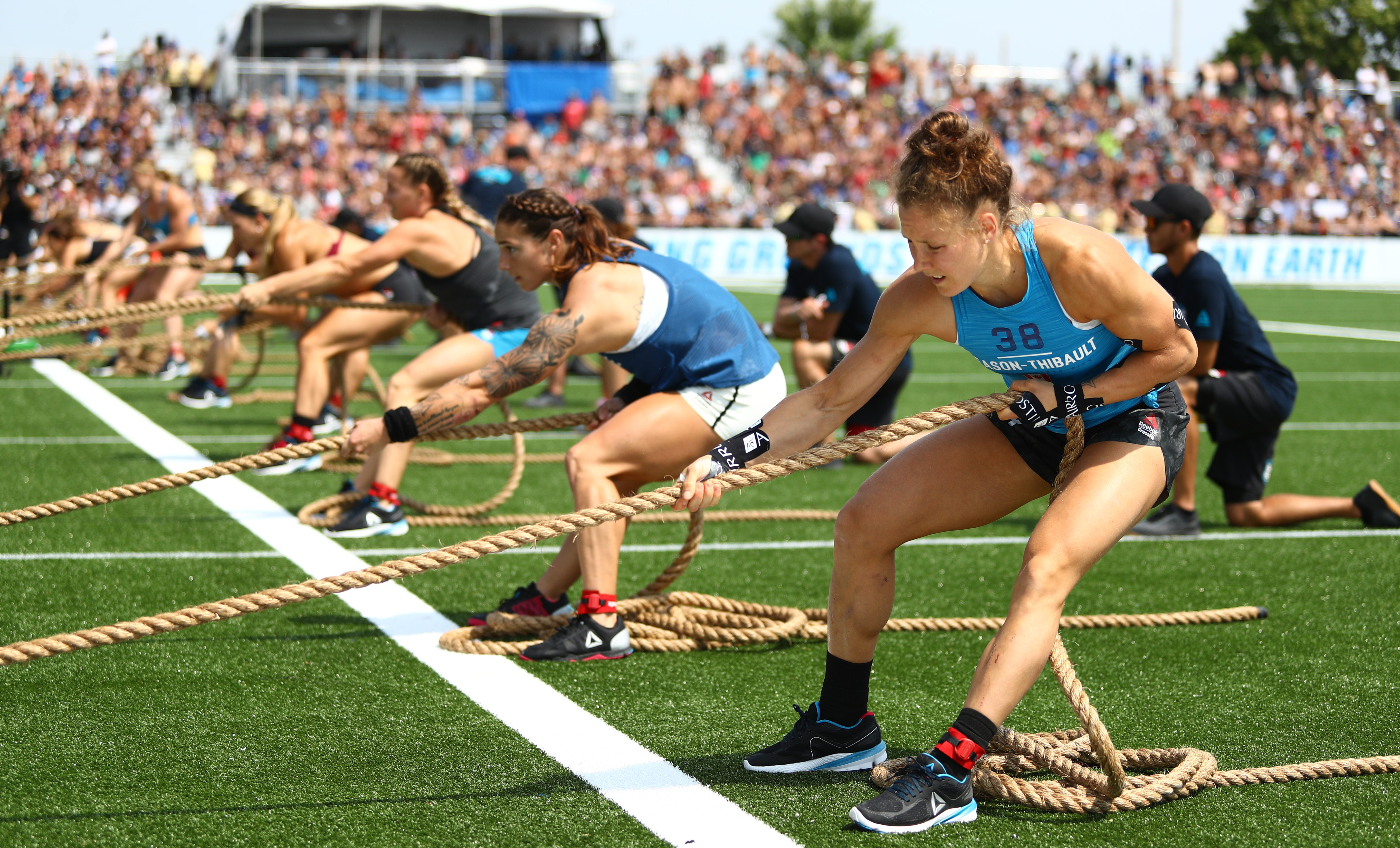 At last year's CrossFit Games, competitors navigated an obstacle course while walking on their hands and raced down a field while dragging 165-pound manikins.
What will this year's competition hold? That's a secret, to be unveiled only when the athletes gather for the Reebok CrossFit Games 2019 at Alliant Energy Center in Madison, Wisconsin, August 1–5.
That mystery is "based on CrossFit's philosophy, which is that the person who's the fittest should be good across a variety of tests," said Justin Bergh, general manager for the CrossFit Games. "They need to be able to do highly technical movements in gymnastics and weightlifting, and also grunt work like clearing an obstacle course or moving sandbags."
The secrecy also enhances the spectator experience. "The athletes don't know what they're up against until minutes before they compete, and the fans find out at the same time, so there's a sense of shared excitement," Bergh said, comparing it to the thrill of a live concert: "Nobody knows what song they're going to play until you're in the crowd watching it unfold."
That communal experience suits CrossFit athletes, a passionate bunch. CrossFit Inc. reports 15,000 affiliated gyms around the world, where trained instructors guide members in an ever-shifting array of intense workouts that include running, weightlifting, pullups, rope-climbing and much more. The program makes diet recommendations as well, and many members treat CrossFit as a full-blown lifestyle.
More than 500 of the most talented CrossFitters will compete at the games, which have been held every summer since 2007.
Some qualify through the CrossFit Open, a sort of worldwide virtual competition. The company releases a new workout every week for five weeks, and CrossFit members all over the world—358,000 of them this year—record their scores. The national champions from every country, as well as the top 20 men and women worldwide, earn a trip to Madison.
This year also offered a new path to the games. Through last year's event, athletes could qualify at a handful of regional competitions run by CrossFit. In an attempt to better serve the growing number of international athletes, this year CrossFit replaced the regionals with "Sanctionals," independently owned competitions that are sanctioned by CrossFit. These events take place in 15 locations, including South Africa, China, Brazil, the Netherlands and Iceland, with the best athletes making the cut for the games.
Athletes will compete in individual, team, masters and teenage divisions, vying for a prize pool of $2.8 million.The top male and the top female athlete each will earn $300,000.
On to Wisconsin
The CrossFit Games spent their first decade in California, with the last seven of those years at the former StubHub Center in Carson. Seeking a more geographically central location, as well as a venue that could accommodate a broader range of events, the event moved to Madison in 2017. The contract has now been extended through 2021.
Key to the success is the Alliant Energy Center, a sprawling complex that includes a stadium, arena, exhibition hall, pavilions, lakes and green space. That provides plenty of room for the athletes and spectators—80,000 last year, with even more expected this year—to spread out.
That variety also is a boost for organizers, who have better options for disciplines that sometimes involve water. "In California, we had either gone to a pool facility or gone to the ocean, but those always required a long transition time for the athletes, so they would in essence have an offsite event," Bergh said. "Here the campus is so close to all the water features of downtown Madison that we didn't have to transport the athletes anywhere. They actually ran to the lake course as one of their events. It was a neat feature we hadn't had in Los Angeles."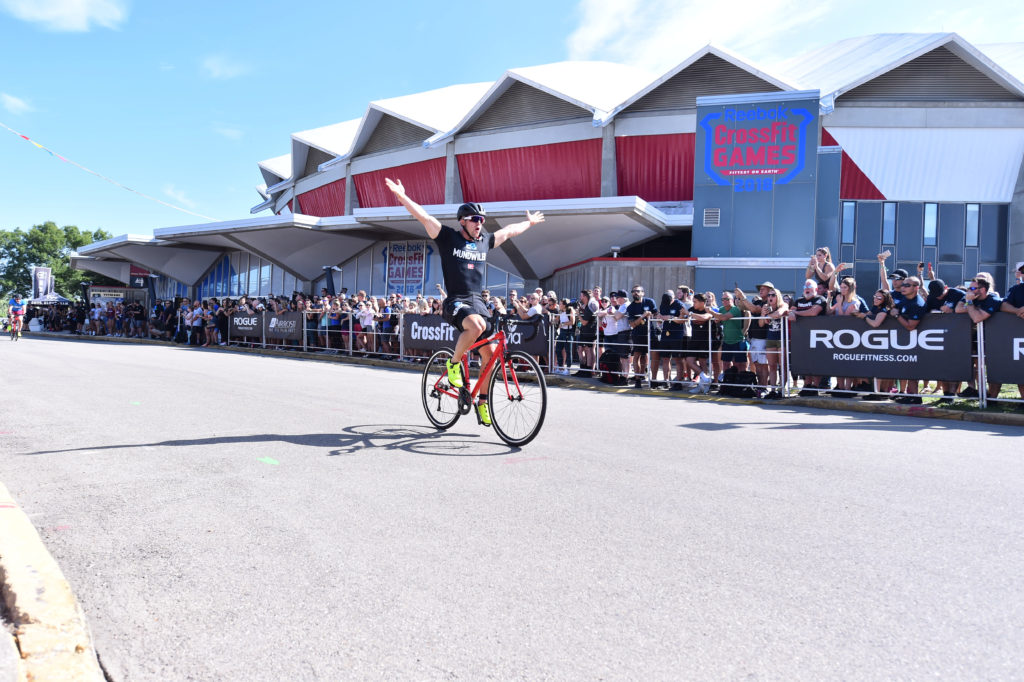 As a result, the campus in Madison becomes a sort of "the Woodstockof fitness," said Jamie Patrick, vice president of the Madison Area Sports Commission. There's on-site camping, vendor booths, a beer garden and, naturally, a spectator workout space.
But fans don't just stick to the campus. "The spectators are almost as fit as the athletes," Patrick said, "and the way they got out and experienced our community was incredible." Madison's bike-sharing program set new daily and weekly records for number of rides while the CrossFit Games were in town.
Organizers briefed the business community beforehand on CrossFit culture, which prompted many restaurants to create special menus—high protein, low-carb—to meet the needs of CrossFitters. The athletes showed their appreciation by opening their wallets: the sports commission estimates the event generated $12 million in direct spending in 2018.