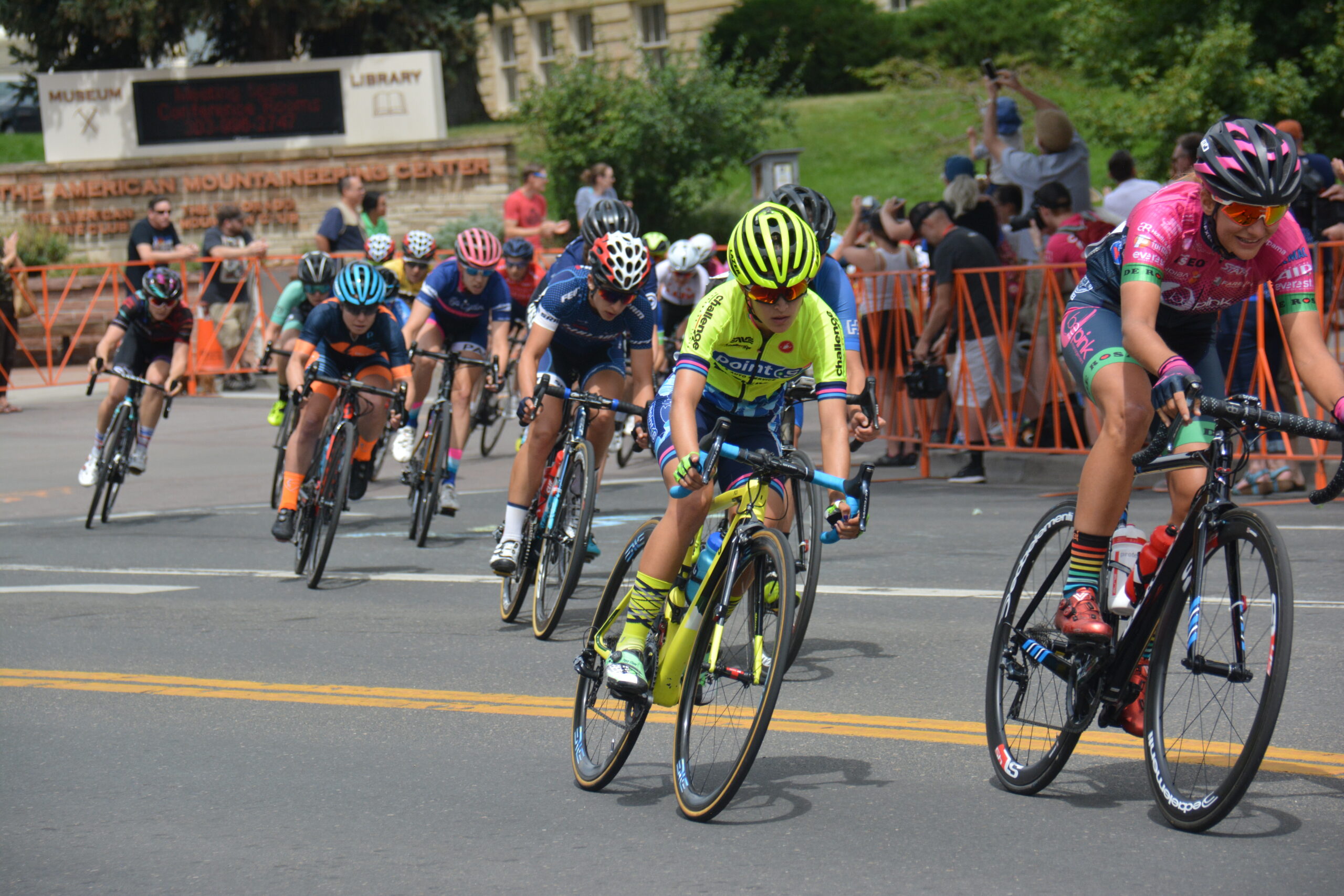 A task force of stakeholders that organize professional cycling events has released guidelines to cover a range of COVID-related issues that could impact those events, a document that also offers a checklist for organizers of other sports events.
The guidelines effort is one of the few in sports that have been led by event organizers instead of a national governing body or international federation. In its report, the Cycling Event Task Force built upon guidelines previously published by the Union Cycliste International (UCI) and USA Cycling. But the coalition extended recommended guidelines to include medical considerations, civic partnerships, race management, athlete and team protocols, fan engagement, sponsorship, marketing and communications.
Steve Brunner, the group's co-founder and chairman, and the president of KOM Sports Marketing that has worked on many of the largest U.S.-based professional cycling events, said the goal was to assemble a wide range of participants to get every perspective of an event. In addition to medical professionals, the task force included event organizers, athletes and broadcasters, as well as a representative from USA Cycling.
"It was a group that was hand-picked but at the same time came from different angles," he said. "That was the strength of the task force, to have these diverse opinions. There were considerations that other people wouldn't have thought of."
To view the Cycling Task Force guidelines, click here.
Brunner said the concept of the group began after his organization helped reschedule the inaugural Maryland Cycling Classic, a one-day event in Baltimore whose debut has been delayed to 2021 because of the pandemic. In rescheduling the event, organizers also picked up a title sponsor in UnitedHealthcare, which resulted in a new kind of conversation given the new landscape of events.
"It wasn't an easy negotiation from the standpoint of pushing off to 2021," he said. "You had to listen to what their key concerns were."
Previously published guidelines from UCI, the sport's international federation, were based mostly on medical protocols, he said. USA Cycling's guidelines, meanwhile, were meant for all levels of races and not specifically geared toward the elite level international races that organizers have been involved with in the past. "In talking with USA Cycling, there seemed to be a gap," Brunner said.
Communication is Key
Among the group's key findings: Public transparency and regular communication about the event is critical; all events should employ a high-level medical or COVID-19 public safety officer; that officer and health professionals should have the power and ability to cancel aspects of the event if necessary; all medical guidelines should be widely publicized.
"The industry is learning how best to safely and effectively adapt to the fluid impact of the COVID-19 pandemic," said Chris Aronhalt, task force co-founder and president and owner of Medalist Sports. "It's been life-changing as we know; however, the experience has also highlighted the leadership, innovation and resiliency of the sport's community. During these challenging times, cities, counties and their respective public health agencies appreciate an extensive and proactive plan that integrates state and local guidelines, as well as best practices of the industry. Public safety must be the top priority, with strong consideration provided to budget, necessary resources, as well as general optics."
Cycling events by their nature often involve multiple governmental jurisdictions, with sometimes overlapping or contradictory guidelines as relates to the pandemic. As a result, the task force urged a common-sense approach with an open and proactive perspective on all levels that involves local governmental and health officials.
But beyond the medical issues, the group sought input from athletes on potential trouble spots where organizers should focus their attention. Chris Horner, a retired pro rider who now offers Tour de France commentary for NBC, said all perspectives were welcomed in crafting the document.
"When Steve had contacted me, for me being an athlete I was like 'What can I do?'" he said. "Then when I thought about it, I could see where my perspective could come from to have an athlete on board to say how difficult it is to get to a race but then to be safe when you're at the race."
Brunner said issues of fan engagement also made the process different when it came to offering suggestions in the guidelines. Details down to whether athletes should sign autographs or come with pre-signed cards were discussed.
"This isn't a one-time thing," he said of the current landscape for events. "The whole evolution of events seems to be in question because of the fan engagement and what that will mean."