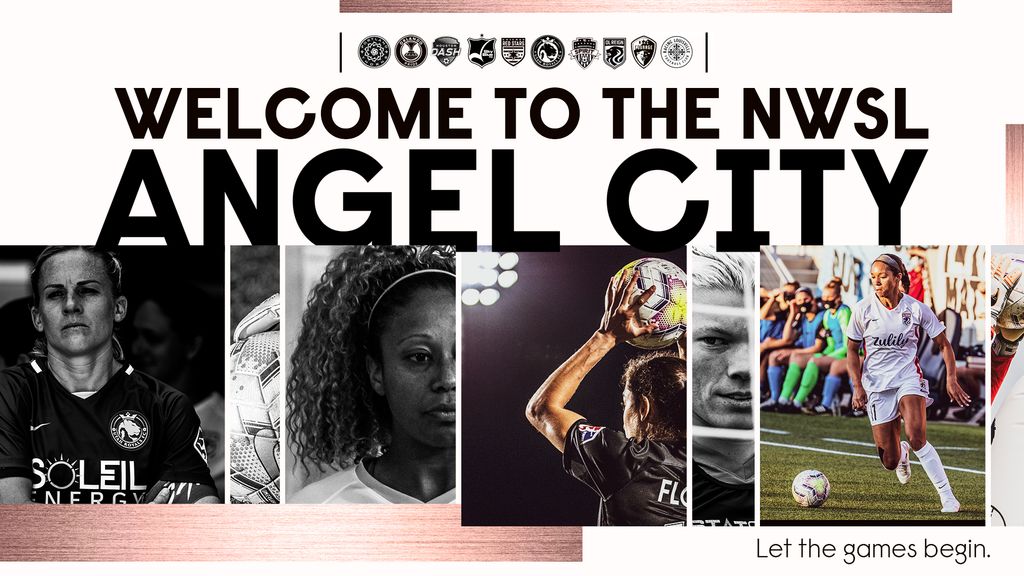 The National Women's Soccer League is going Hollywood.
The league announced that a majority woman-founded group will start an expansion team in Los Angeles in 2022 with some of the biggest names in show business alongside several women's soccer superstars. The reveal was teased on social media for the past 24 hours and unveiled as "Angel City FC," although the official team name and venue is not yet official.
The ownership group is headlined by actresses Natalie Portman, Eva Longoria and Jennifer Garner along with former U.S. national team stars Mia Hamm, Julie Foudy, Lauren Holiday and Abby Wambach. Also part of the large investor partnership are venture capitalists Alexis Ohanian and Kara Nortman, entrepreneur Julie Uhrman, actresses Uzo Aduba, Jessica Chastain, and America Ferrera, talk show host Lilly Singh plus tennis icon Serena Williams.
"I am proud to be a part of this wonderful group working to bring a women's professional football club to Los Angeles," Ohanian said in a statement. "Chiefly, because I'm a fan of the game, but also because I believe there is massive potential for the sport and it's been absurdly undervalued by too many people for far too long. As someone who spends hours kicking around a football with my 2-year-old daughter, I want her to have a front-row seat to this revolution."
The Los Angeles expansion team would give the NWSL a total of 11 teams. The league started in 2013 with eight teams and did have as many as 10 franchises in 2016–2017. Los Angeles has had women's professional soccer before; the Los Angeles Sol were part of Women's Professional Soccer from 2007–2010 and played home games at Dignity Health Sports Park in Carson, California.
"The growth trajectory of the NWSL is incredibly exciting, but we also need to be strategic and thoughtful about how fast we expand and the communities we partner with," NWSL Commissioner Lisa Baird said. "We've long sought the right partner in L.A. considering the NWSL fanbase that already exists in the region and the massive interest in women's soccer in general. Those factors, along with an incredible ownership group make this an ideal situation and we couldn't be more thrilled to move forward."
Since last summer's victory by the U.S. women's national team at the FIFA World Cup, women's soccer has been on an upward trajectory. The national team went on a tour throughout the country in front of record-breaking crowds while the NWSL saw major attendance gains in all of its home markets. The league received investment from French powerhouse Olympique Lyonnais in taking over ownership of Reign FC in Tacoma, Washington, then hired Baird as commissioner in February and last week revealed the branding for its 10th team in the league, Racing Louisville FC, which will open play in 2021.
The league's season, like every other in U.S. professional sports, was delayed by the COVID-19 pandemic. The NWSL, instead of having a regular season in home markets, is currently in Utah holding the NWSL Challenge Cup with the semifinals scheduled for Wednesday and championship game on Sunday on CBS.
Six of the nine NWSL teams are affiliated with men's teams: four with MLS, one with a United Soccer League (USL) team and the Reign with Olympique Lyonnais. Racing Louisville FC is affiliated with the USL's Louisville City FC with both playing at the new Lynn Family Stadium.