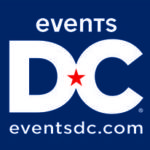 Monumental Sports & Entertainment and Events DC have announced that the convention and sports authority will become a sponsor of Wizards District Gaming, the NBA 2K League team operating out of Washington, D.C.
"Cities are competing on a global level to drive tourism, new events and economic impact to their region—and esports is just another opportunity for DC to lead the country," said Max Brown, chair of the Events DC board of directors. "Our collaborative partnership with MSE in the esports landscape is vital for our city's growth in this rapidly-expanding vertical."
As a sponsor, Events DC will provide fans with opportunities to interact with players and watch streamed matches. Events DC will also be highlighted as a sponsor in various in-game virtual assets, with its logo appearing on in-game on-court signage, around player accounts and at the Wizards District Gaming Practice Facility.
"Events DC is a perfect partner for Wizards District Gaming because of their passionate commitment to enhancing the District's profile on a global level while placing an emphasis on the esports space," said Jim Van Stone, president of business operations and chief commercial officer Monumental Sports & Entertainment, which owns Wizards District Gaming. "This partnership is proof positive that MSE and Events DC remain among the most innovative organizations in the ever-expanding sports and entertainment industry."
Wizards District Gaming is one of 17 teams competing in the inaugural NBA 2K League season, which began May 1. The Wizards NBA team and Mystics WNBA team also intend to use space at the new Entertainment & Sports Arena under construction, which itself will be set up to host esports events as well.
"As the esports world continues to grow around the globe, we're looking to cement DC as a destination for esports, especially with the opening of the new Entertainment & Sports Arena in the fall," said Gregory O'Dell. "Together, both of our organizations are committed to growing the innovative esports and entertainment scene in DC and will act to further create many new opportunities to drive the industry forward in our city."
Events DC also recently announced that it would help create a new training home for NRG Esports to house the company's developmental team for the Overwatch Contenders Series.