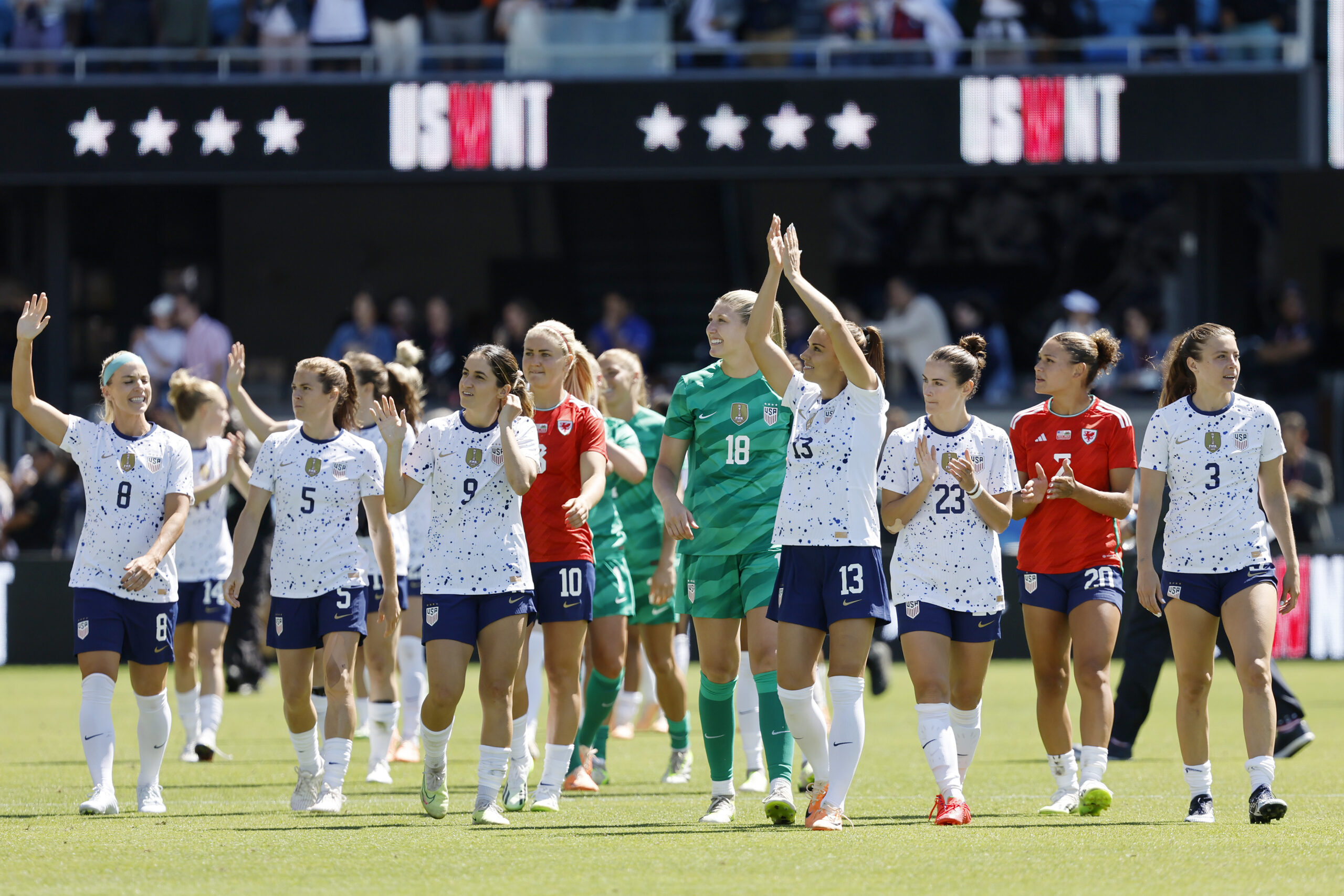 The United States will play for an unprecedented three-peat at the FIFA Women's World Cup, which starts this week, but it won't be easy for the No. 1 team in the world.
Co-hosted by Australia and New Zealand, the quadrennial tournament for international soccer's most coveted trophy kicks off July 20 and features an expanded field of 32 teams, up from 24. That means more competition for the two-time defending World Cup champion United States, which won the 2015 event in Canada and the 2019 tournament in France.
The Americans have won four titles overall, most of any nation. While the competition will be difficult, the global attention should not be a problem for the United States women's national team, which is used to playing in front of tens of thousands of fans anywhere on the globe.
"No matter where we are, it feels like a home game, which we're so grateful for," said former national team defender Ali Krieger, remembering the 2015 World Cup Final in Vancouver in which 53,541 saw the U.S. win 5-2 over Japan thanks to a Carli Lloyd hat trick in the first 16 minutes. "You walk out into the stadium and it was red, white, and blue everywhere and we're like, 'we're not even in our own country.' It just made it so much more enjoyable to play in front of crowds who are really excited to see you. That projects onto us and gives us that motivation to want to continue to win and play well and give back to the people who share that same passion as we do."
The strength of ticket sales has been dependent on whether games are in Australia or New Zealand to some degree. Stadium Australia will host the Matildas' opening match of the 2023 FIFA Women's World Cup against the Republic of Ireland on July 20 following significant interest for tickets. It was originally to be played at Sydney Football Stadium. While the tournament overall has sold over 1.25 million tickets, surpassing the total sales for France 2019, a sponsor is giving away 20,000 tickets to matches in New Zealand as ticket sales remain sluggish in a country in which rugby dominates as the national sport.
Krieger, who spoke during the NCAA Women's Final Four in Houston as part of a Marriott promotion, admitted there have been true road games for the USWNT in the past — such as playing against Brazil at the 2016 Summer Olympic Games in Rio and specifically in the last Women's World Cup, in which on the way to repeating as champions the U.S. team played host France in Paris.
"That was really difficult," she said — but then in the final at Lyon against the Netherlands, "that was a different story. … the stadium, I felt like it was full for us."
Match Hospitality appointed Premier Hospitality, Elevate and Overseas Network as its sales agent in the United States for the sale of the Official Hospitality Program of the FIFA Women's World Cup. Match Private Suite will allow for exclusive use of suites with direct access to seats, a private dining experience and selection of beverages plus extended service and a commemorative tournament gift. Match Club will include service before kickoff, at halftime and postgame with a deli-style menu and beverages in a family-friend lounge setting. Match Place is a ticket-inclusive hospitality product with food and beverage service direct to your seat with two separate tiers of service depending on the package.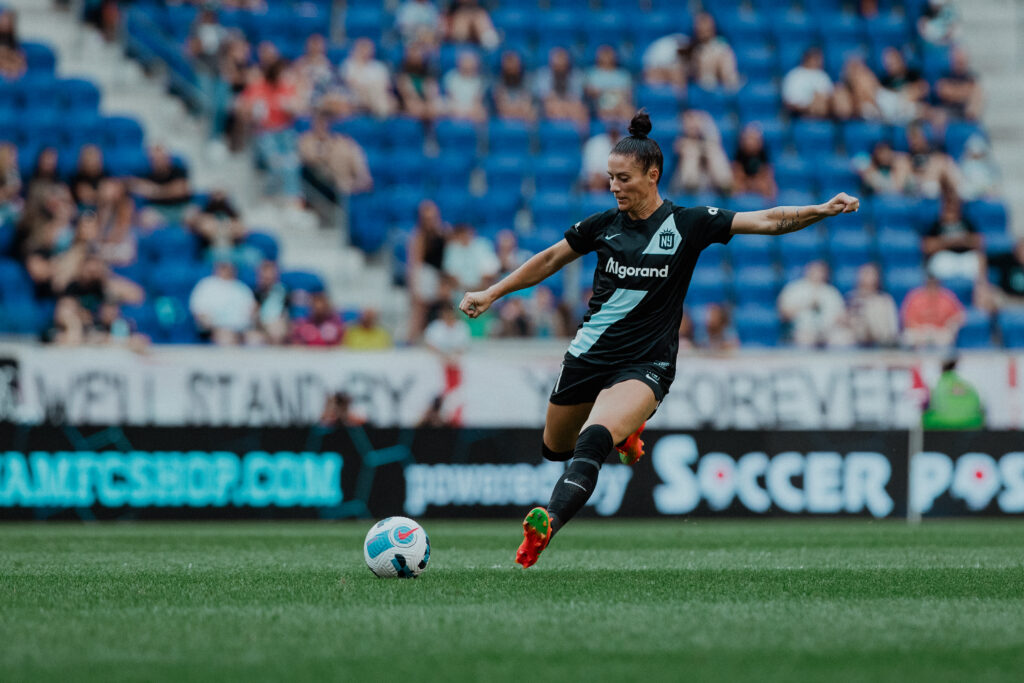 One of the biggest buyers worldwide of the packages has been, not surprisingly, the United States. It's part of the ever-growing interest in women's sports that Krieger has seen first-hand.
"I think it really shifted in 2011," she said, the tournament in which Abby Wambach's late goal helped the U.S. avoid quarterfinal elimination and sent the team on its way to the final, where it eventually lost to Japan on penalty kicks. "I feel like that really got the attention of our country and then around the world. That game was really pivotal for us as a country to really support our women and want the game to be the No. 1 women's sport in the U.S.
"And I think that was really pivotal because that was when Twitter kind of came about, and we all started getting popular on Twitter and social media was starting to really thrive. And I think that also really helped kind of propel us to the next level. And then of course, 2015, the most watched soccer game in U.S. history. We built that foundation for now the team to be where it's at and I'm just really proud that people care, that people support and that people show up."
The United States is ranked No. 1 in the world in the latest FIFA rankings, followed by Germany and Sweden (which beat the U.S. in the 2016 Olympics). Canada, ranked No. 7, won the Tokyo Olympics gold medal and England won Euro 2022 at home before beating the U.S. in a fall friendly but has been hit by injuries to several top players.
"I always would say us," Krieger said, ranking the contenders. "It's going to be very challenging. I think we have a great team. The young players are freshening up everything. I think the women are really motivated. … The game overseas for women has grown with England winning the Euros. Brazil's been doing really well. Germany is a team that's been proven to be so good over the years.
"New Zealand, Australia, they feel the pressure of stepping up to win in their own country," Krieger continued. "That'll provide a whole other excitement and it's going to be such a beautiful place to play. I do think we have such a great opportunity to win, but it takes a lot of work and just showing up isn't enough. So the women really have to roll their sleeves up and get after it."