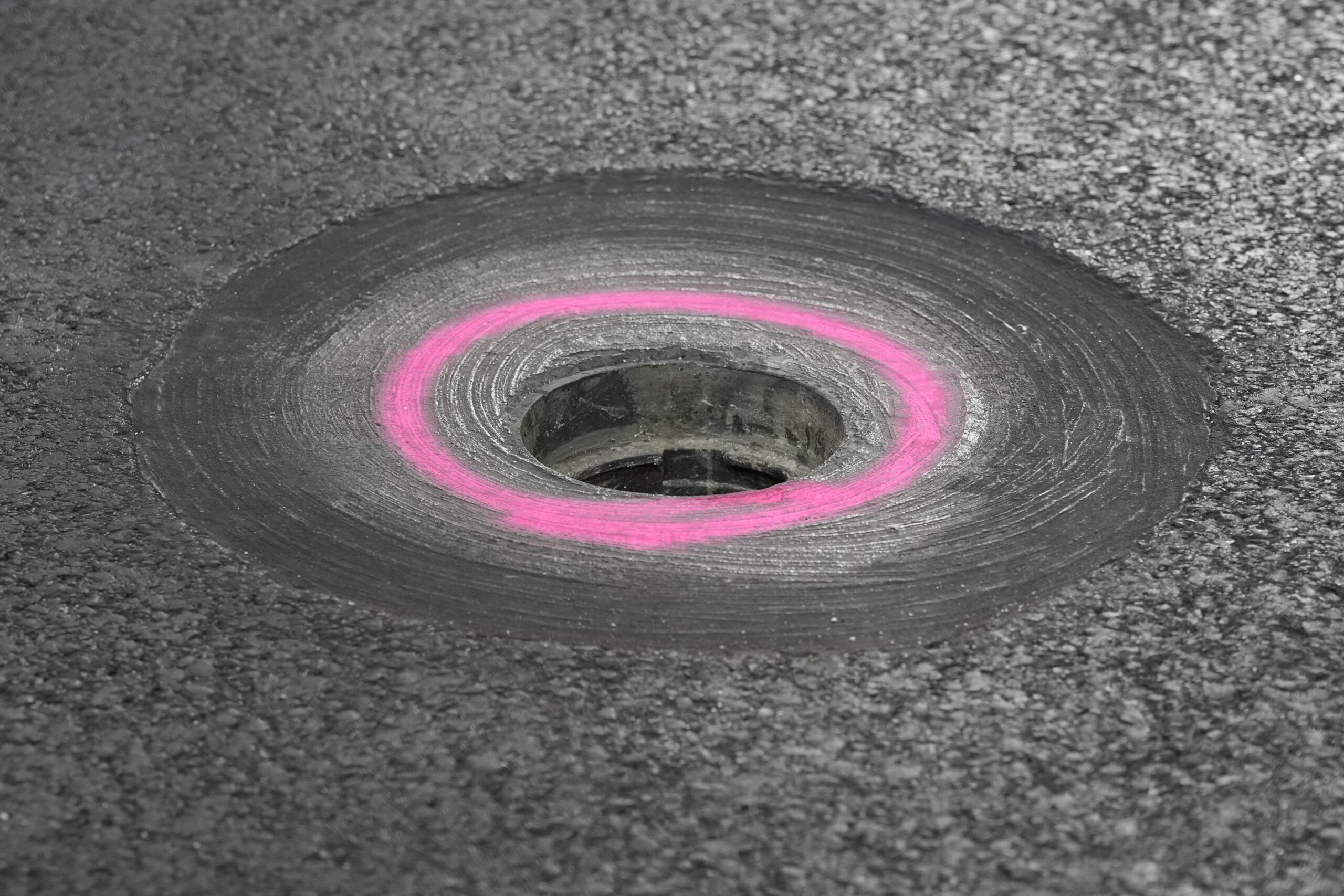 This story was originally published on September 21, 2023, and was updated on November 16.
With the hype reaching a fever pitch for what is possibly the most anticipated race in Formula 1 history, some of the top drivers in the circuit have very different views of the inaugural Formula 1 Heineken Silver Las Vegas Grand Prix, which takes place November 16–18.
26-year-old Max Verstappen, who clinched his third F1 world title on October 7, with six races left in the season, is unimpressed with the Vegas course and overall spectacle. According to ESPN's Laurence Edmondson, Verstappen gave his opinion of this weekend's race as "99 percent show and one percent sporting event" following Wednesday night's opening ceremony.
The champ wasn't thrilled about the opening ceremony, either, stating, "For me, you can skip this. We are just standing up there, looking like a clown. I mean, yeah…"
On the other side of the F1 coin, Lewis Hamilton, one of the greatest drivers in motorsports history, took a different tone. The seven-time F1 world champion addressed one of the main issues the race is facing — backlash from the people who live in Las Vegas and have been negatively impacted by the race preparation.
"I've heard there's been a lot of complaints about the event being here from the locals," Hamilton told Sky Sports News. "I think we have to be respectful of the locals here, so many people working so hard — there's a lot of money and wealth in this city. We've got to make sure people are taken care of. We can't be a circus that shows up that's all glitz and glamour and people are affected negatively by it, in my opinion."
Greg Maffei, chief executive officer of Liberty Media, which owns F1, also made an appeal to the Vegas locals. Maffei also made sure to point out that he expects the race to bring $1.7 billion in economic impact to the Las Vegas area.
"I want to apologize to all the Las Vegas residents and we appreciate that they have their forbearance and their willingness to tolerate us," Maffei said.
As for the ticket economics of the race, the cheapest three-day pass for the November 16–18 event was still north of $1,000 on StubHub as of Thursday evening. Single tickets for the Saturday night main event were going for $720. each. While those prices may still seem high, ticket prices actually plummeted by more than 50% in some instances as F1 was reported to still have around 10,000 unsold tickets just one week before the race.
That was even before the events of Thurday night and the opening practice, which was halted nine minutes into the session because Carlos Sainz Jr. ran over a water valve cover that badly damaged his Ferrari. It caused the first practice to be cancelled, a delay of 2 1/2 hours before second practice for track repairs and all spectators were removed from viewing areas ahead of the 90-minute session that ended at 4 a.m. local time, the deadline for F1 to return the roads to Las Vegas commuters.
Multiple drainage covers needed to be sealed ahead of the second practice, which was scheduled for midnight but didn't begin until 2:30 a.m. Friday. Track organizers an hour earlier had told all fans to leave "due to logistical considerations for our fans and our staff."
"I am very sorry for the fans that this happened, but I believe we will be able to put on a great race," said Red Bull driver Sergio Perez.
Mercedes principal Toto Wolff was irritated when asked if the abbreviated session as an embarrassment for F1's return to Las Vegas for the first time in 41 years.
"That is not a black eye. This is nothing. We are Thursday night, we have a free practice session one that we're not doing. They are going to seal the drain covers and nobody is going to talk about it tomorrow morning," Wolff said.
Regardless of the opinions of the varying parties involved in the inaugural F1 race down the Las Vegas Strip, the event is sure to be a spectacle unlike anything previously seen in motorsports.
***
Formula 1 has cemented itself as the premier racing organization in the world, curating an experience at its events that is second to none — experiences glamorized in the Netflix series "Drive to Survive," which showcases how every city in which F1 arrives is transformed into a lavish party that so happens to have an auto race accompanying it.
So it would only make sense the spectacle this fall will come to the entertainment capital of the world — Las Vegas.
New York City may be the concrete jungle, but F1 has spent much of 2023 turning Las Vegas into the asphalt jungle. The company has made an investment of more than a half a billion dollars to not only bring a race to Sin City, but to bring the race.
In an unprecedented move, F1 is self-promoting the Formula 1 Heineken Silver Las Vegas Grand Prix, set for November 16–18. Unlike other cities, where F1 walks in, works with a local promoter and then collects a check on the way out of town, Vegas is different.
"They chose to be their own promoter in Las Vegas because they believe the race will be different," said Brian Yost, chief operating officer of Las Vegas Convention and Visitors Authority. "They are intending on making Las Vegas the home of F1 racing in the United States. When you look at the level of investment that Formula 1/Liberty Media/Las Vegas Grand Prix has made — between the physical structure, the 300,000-square-foot paddock building that they've erected and the land that they purchased on which to build — it's a pretty significant commitment to Las Vegas."
Following the Success in Austin, Miami
Las Vegas will not be the first F1 race in the United States, but it's aiming to be the best. The bar is high, however, as Austin and Miami have hosted successful events that have drawn massive economic impact.
Austin will host its 11th Formula 1 race this year when the 2023 United States Grand Prix is staged on October 22 at Circuit of The Americas track. The 2022 version drew 440,000 fans, making it the most attended F1 race in U.S. history.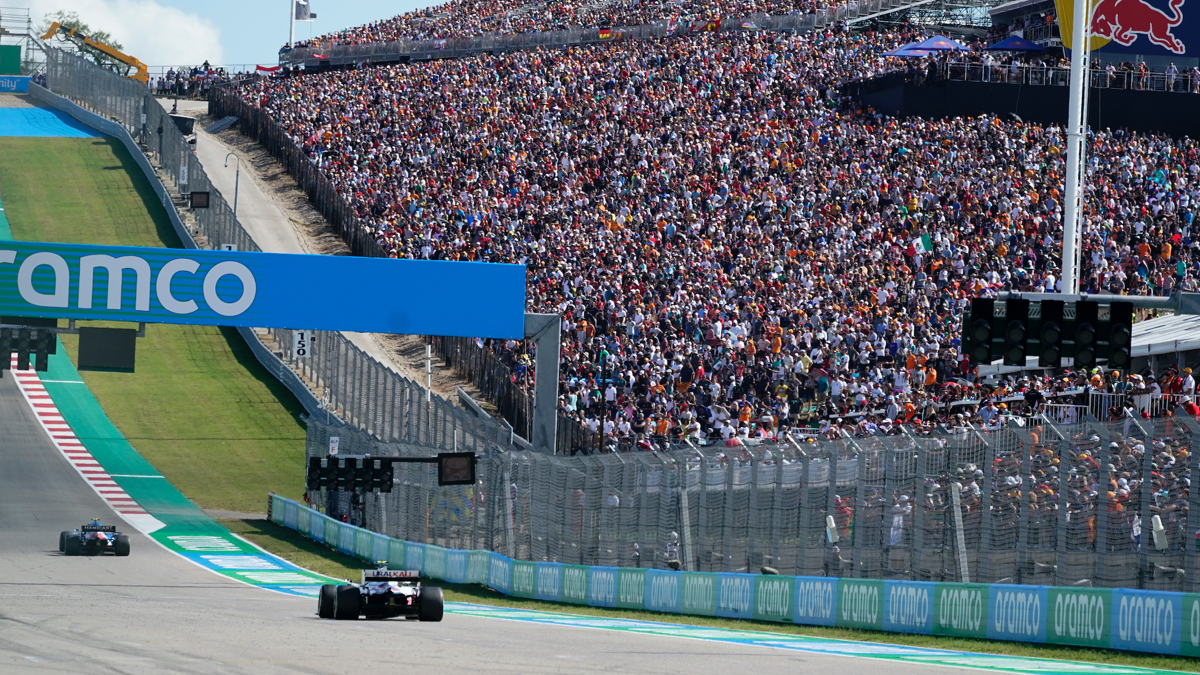 "It's definitely put a spotlight on Austin as an international city," said Drew Hays, director at the Austin Sports Commission. "The track has had a major impact on the city of Austin and the visibility of Austin. F1 is a worldwide sport and we've gotten a ton of international travelers from it. You've seen the Rolling Stones and big-name concerts taking place. That venue has totally changed the landscape of what we're able to do in Austin."
Austin's smashing success and Miami's emergence the past few years has led to a palpable optimism among those in the Las Vegas tourism and hospitality industries. But while Vegas may have a lot of things Austin doesn't have as a tourist destination, Austin has one thing that Vegas doesn't — a permanent race circuit.
Growing Pains in Las Vegas
The artist renderings are incredible. Formula 1 cars speeding at 200-plus mph down the Las Vegas Strip, perhaps the most famous boulevard in the world. Cars whizzing by the Bellagio while fountains perform in the background. The new Las Vegas Sphere putting on its own show during the race.
These are the sights that will make the Las Vegas Grand Prix truly one of a kind. But getting to November 16 has not been easy.
There's a running joke among Las Vegas residents that the state flower is an orange traffic cone. And that has never been truer than right now with the ongoing combination of road closures and lane restrictions.
"As a local who drives to work every morning, I welcome the finish of it," Yost said with a chuckle.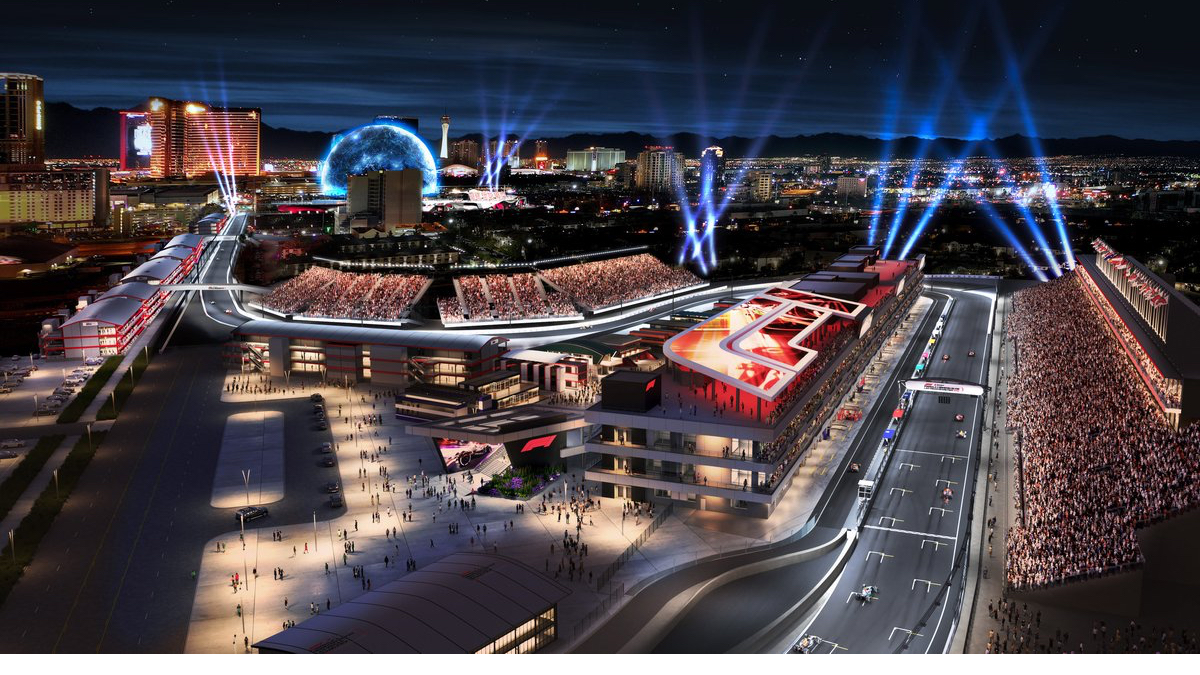 Construction started in April 2023 and will continue until late October. The circuit preparation construction includes digging the roads up to 10 inches into the ground, grinding down the road surfaces, then filling in a new race-friendly surface for the 3.8-mile circuit.
"The new road surface is designed to last between six and 10 years, depending on the wear and tear," Yost said. "Closer to the race date, the second phase of the construction will take place. It will include some lane closures associated with the setting up of the track side barricades and will not be as invasive."
Who's paying for the construction has also been a bone of contention. After initially saying it would pick up the $80 million tab, in June the Las Vegas Grand Prix asked Clark County to cover $40 million of the money needed for roadway infrastructure.
From November 16–18, road closures will affect 23,000 hotel rooms located within the track. How the city and F1 navigate that tightrope is yet to be seen.
Over $1 Billion in Impact
It has long been rumored that it costs somewhere between $25 million and $30 million for a city to bring Formula 1 to town. The LVCVA ponied up $6.5 million to bring in the inaugural Las Vegas Grand Prix. The other three founding partners in the venture — Wynn, MGM and Caesar's — also contributed payments.
While that may seem like a lot of money, Yost says it's well worth the investment.
"We commissioned an outside organization to do an economic impact study and the expectation is that the total impact to the community will be $1.2 billion," he said. "And that's both primary and secondary impacts. So direct spend, as well as the jobs that have been created. There are a lot of huge events, at least on a national scale, that drive pretty significant economic impacts. I have never seen an economic impact estimated in the billions."
LVCVA and its partners are not the only ones shelling out large amounts of cash. The Las Vegas Grand Prix will be F1's first Saturday night race, with more than 100,000 fans expected per day in Las Vegas. The cheapest three-day tickets — which sold out quickly — went for about $500.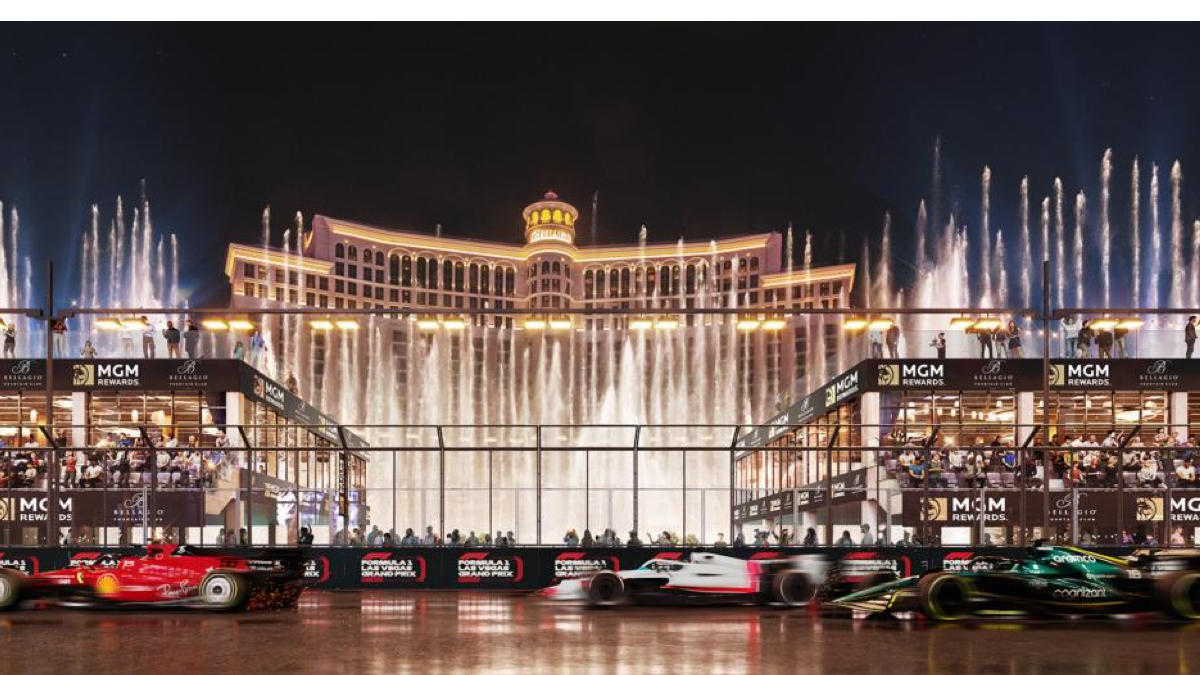 VIPs from around the world will come to Las Vegas for the event and there are plenty of Vegas-sized hospitality packages to choose from.
The most outlandish is the Caesars Palace Emperor Package, which carries a price tag of $5 million. It includes five nights in the three-bedroom, 10,300-square-foot Nobu Sky Villa, with a private terrace offering prime views of the Strip on race day for up to 75 people.
The Wynn's Million Dollar All-Access Experience is going for $1 million, while Resorts World Las Vegas' 888 Experience is priced at $888,888. The cheapest hotel still available on F1's website is the Excalibur for $199 a night (before fees), while the average hotel price is around $500 per night.
"We already have a pretty significant international visitation in Vegas regularly," Yost said. "Depending on how you look at it, it's anywhere between 12% and 15% of our total visitation in Las Vegas. That percentage might go up a bit during F1. We know that the hotels are doing well, and they are pacing much as they expected to in terms of selling rooms for the event. If we grow from that 12% to 15% to 17% to 20% over that weekend, that probably feels about right."
The Fan Experience
How fans will be able to view the race has been a hot topic. F1 took a PR hit several weeks ago when media outlets reported the organization was charging six-figure price tags to any resort with a view of the track.
While F1 will argue it has a right to protect its intellectual property, others point out the race is taking place on public streets, not private property.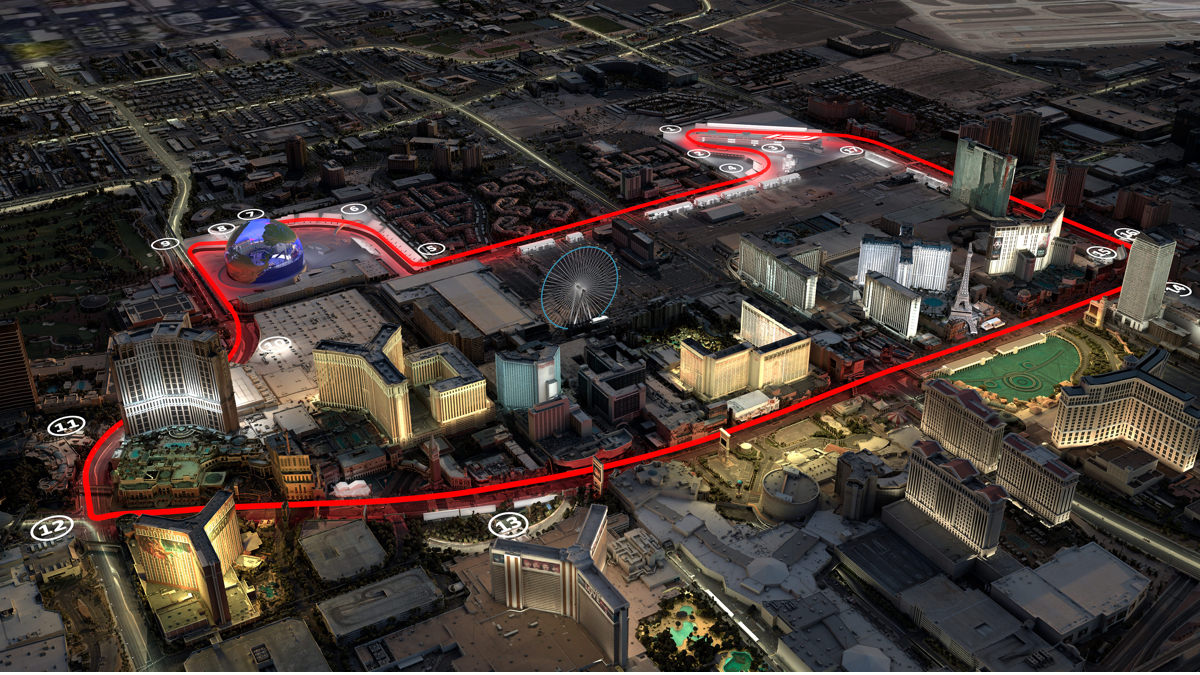 "I think Formula 1 will come out with some clarifications and help to maybe assuage that situation a little bit," Yost said. "But they're perfectly within their rights to request some sort of fee for watching the event that they are spending millions and millions of dollars to produce.
"The Formula 1 sponsorship team was very aggressive at the outset and they reached out to pretty much every business that was on the circuit or near the circuit to see if they wanted to be partners or sponsors. And they did very well with that outreach. But the moral of the story is everybody had a chance to be a part of it."
As of now, there is no confirmed location for a massive watch party with large screens, which is something seen in most other major sports for fans who want to be part of the action, even without a ticket. Yost would like to see community involvement when it comes to the atmosphere of the inaugural Las Vegas Grand Prix.
"We're closing in on the window of opportunity to be able to put these things together, but there are conversations for that very intent," he said. "Let's bring it into the community in a way that they can be proud that they're hosting this event. And I'm hoping we get to the finish line on some of those things."