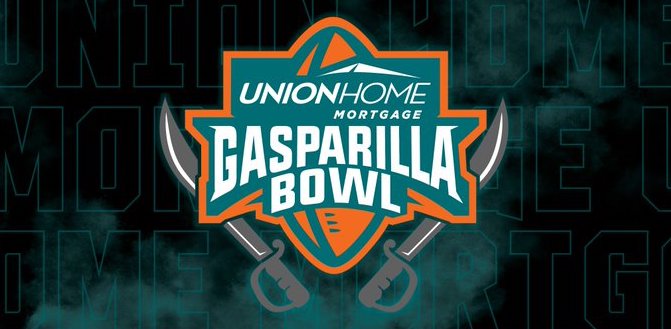 The Gasparilla Bowl will have a new title sponsor in Union Home Mortage for the ESPN-backed bowl in Tampa, Florida, at the home of the Tampa Bay Buccaneers.
The Union Home Mortgage Gasparilla Bowl will be played this year at Raymond James Stadium as part of a multi-year title sponsorship. This year's game will be the first under a new affiliation agreement that includes rotating appearances between  the ACC, American Athletic Conference, Big 12, Conference USA, MAC, Mountain West, Pac-12 and SEC plus Army and BYU.
"We are excited to begin this journey with Union Home Mortgage as our two organizations have a very similar approach to how we operate," said Scott Glaser, executive director of the Union Home Mortgage Gasparilla Bowl. "Leadership at Union Home Mortgage made it very clear that they always strive to create a culture that demonstrates mutual respect for everyone along with a deep desire to be world-class. This is no different than how we attack every day at our bowl."
The game has been held in the Tampa-St. Petersburg area since 2008 at Tropicana Field before moving to Raymond James Stadium in 2018. It has had rotating conference affiliations over its existence including the AAC and Conference USA along with the ACC and SEC. Last year's game was won by Central Florida in a 48-25 shootout over Marshall in a matchup of teams that both have appeared in the bowl game four separate times.
"We're thrilled to make this announcement in the dynamic and vibrant Tampa Bay region with an organization that is so aligned with our own values," said Bill Cosgrove, president and chief executive officer of Union Home Mortgage. "Our company takes pride in its local roots and community commitment and with the Krewe of Gasparilla Bowl, we have found a dedicated partner committed to the same level of service and engagement as our Partners around the country."