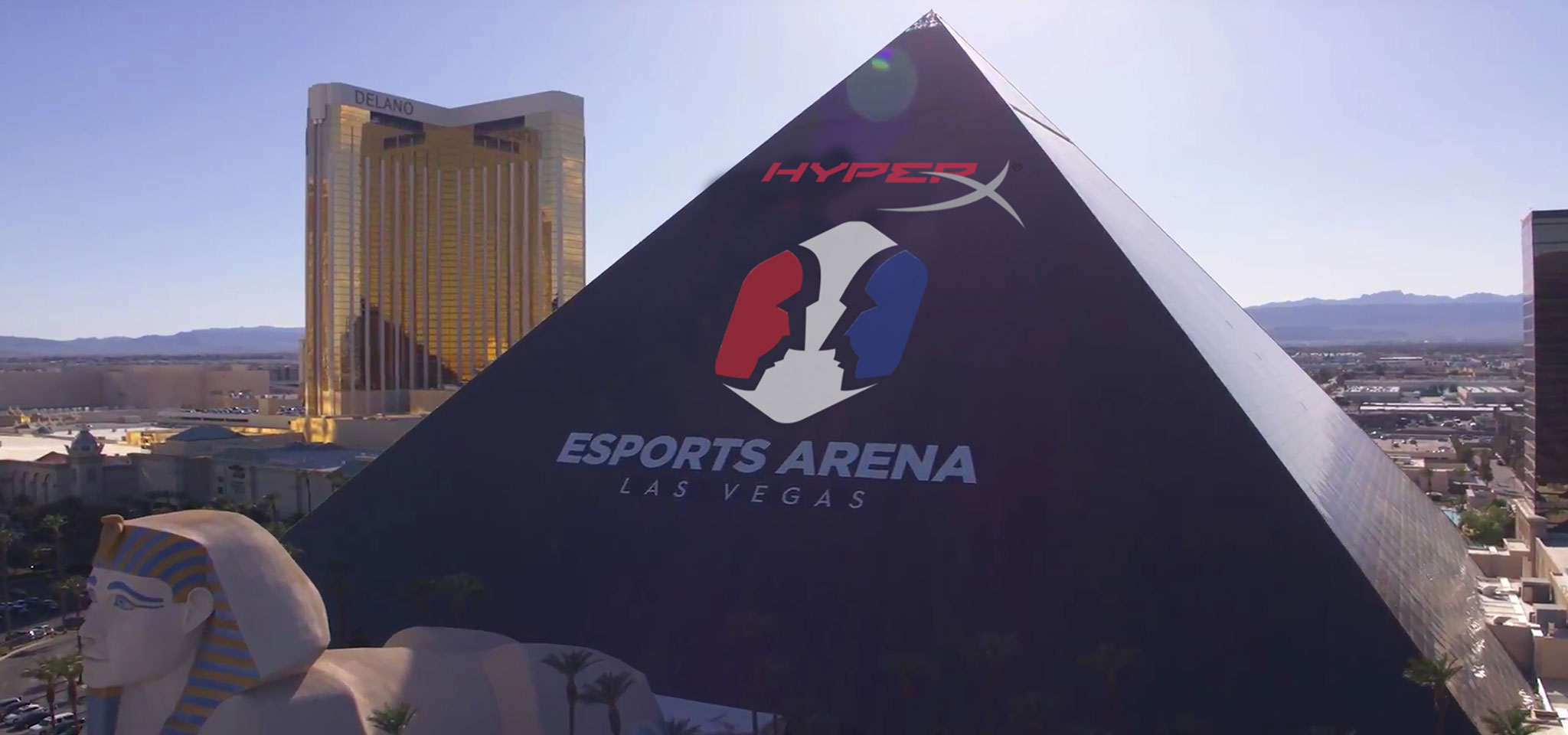 HyperX has announced the renewal of its exclusive naming rights agreement for Allied Esports' HyperX Arena Las Vegas at Luxor Hotel and Casino on the Las Vegas Strip. HyperX, which makes esports and gaming peripherals, was the first naming rights sponsor on the esports arena after it opened in 2018.
The renewal is a multiyear arrangement for the arena, which hosts local and professional esports games and tournaments, shows hosted by esports and sports celebrities as well as influencers and a variety of gaming cultural entertainment events. Under terms of the deal, HyperX will continue to receive prominent branding and signage inside and outside of the venue, as well as across all arena promotions, content and social media platforms. HyperX and Allied Esports will also continue to partner on co-branded experiences and events focused on growing their gaming and esports communities.
"HyperX is excited to retain the naming rights sponsorship of the HyperX Arena Las Vegas and continue our commitment and dedication to esports and the gaming community," said Daniel Kelley, director of marketing at HyperX. "Allied Esports is a key partner for us with their ability to deliver a best-in-class esports destination in a city that has become nationally known for its esports, sports and entertainment."
"As a top provider of gaming peripherals worldwide, HyperX has been an incredible partner to work with over the years," said Yinghua Chen, president and chief executive officer of Allied Esports and Allied Gaming & Entertainment. "We're thrilled to renew and expand our partnership with both the HyperX and HP teams. At Allied, we remain dedicated to delivering unparalleled gaming entertainment experiences through our highly engaging esports tournaments, gaming events and original content for our growing community of gamers."
Since opening, the arena has hosted more than 700 events, including League of Legend All Stars, NHL World Championship and NBA 2K The Turn. It has also welcomed more than half a million visitors since its inception, including industry icons such as Mr.Beast, Ninja, Jabbawockeez, Timthetatman and Ludwig.
Included in the deal, the arena will be retrofitted to include HP Inc. OMEN PCs and monitors, with gaming zones also receiving an update. HyperX will continue to provide gaming headsets, keyboards, mice and mouse pads, and USB microphones for esports tournaments, special events and visiting gamers.