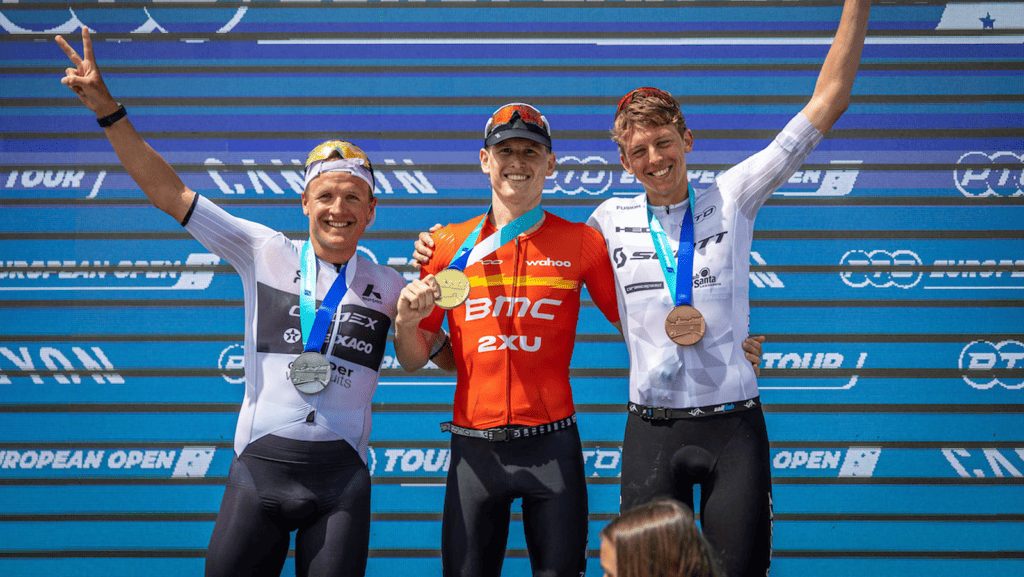 The Professional Triathletes Organization's European Open will return to the Mediterranean island of Ibiza on September 28–29, 2024, and be rebranded as the European Championship as part of the PTO's partnership with World Triathlon.
"We've been very clear with our strategy for the PTO Tour," said PTO Chief Executive Officer Sam Renouf. "It's about getting the world's best triathletes competing head-to-head over our new 100km distance in iconic locations around the world and then broadcast to a global audience. Then we build other amateur race opportunities around that, from equivalent 100km races with regional titles at stake for amateurs, to shorter events that create a festival-like atmosphere of swim, bike and run. Last year's inaugural event proved very successful, so we're excited to be returning and working with the Spanish Triathlon Federation and Ibiza again."
In addition to the PTO Tour professional races that will see the world's top ranked 20 female and male triathletes compete, the event will also host a PTO European Open 100km race for age groupers, following what the PTO and USA Triathlon in Milwaukee in August 2023 as part of its calendar of events.
The European Championship will be joined on the 2024 calendar by an event in Singapore from April 13-14 with more stages to be announced in coming months. The European Championship announcement was made by the PTO and Spanish Triathlon Federation at the World Travel Market at London's ExCel, which hosted The Meetings Show this summer as well as the second annual TEAMS Europe.
"Ibiza is known for its beaches and parties but we also want to be known as a world class sporting destination," said Ibiza President Vicente Mari. "We saw when the PTO Tour came to our island at the beginning of May this year it helped create the best start to a summer season in our history."
The event features a 1.24-mile swim, 50-mile bike ride and 11-mile run. The 2023 PTO European Open featured the past three triathlon Olympic champions — Jan Frodeno (2008), Alistair Brownlee (2012 and 2016) and Kristrian Blummenfelt (2020) — as Australian Max Neumann upset all of them to win the event.
"We are very pleased to renew this agreement with the PTO to hold their races in Ibiza," said Spanish Triathlon Federation President José Hidalgo. "Spain has always been a pioneering country and we have always believed that the collaboration of all the actors and organizers of this sport is paramount to make it bigger and more important."