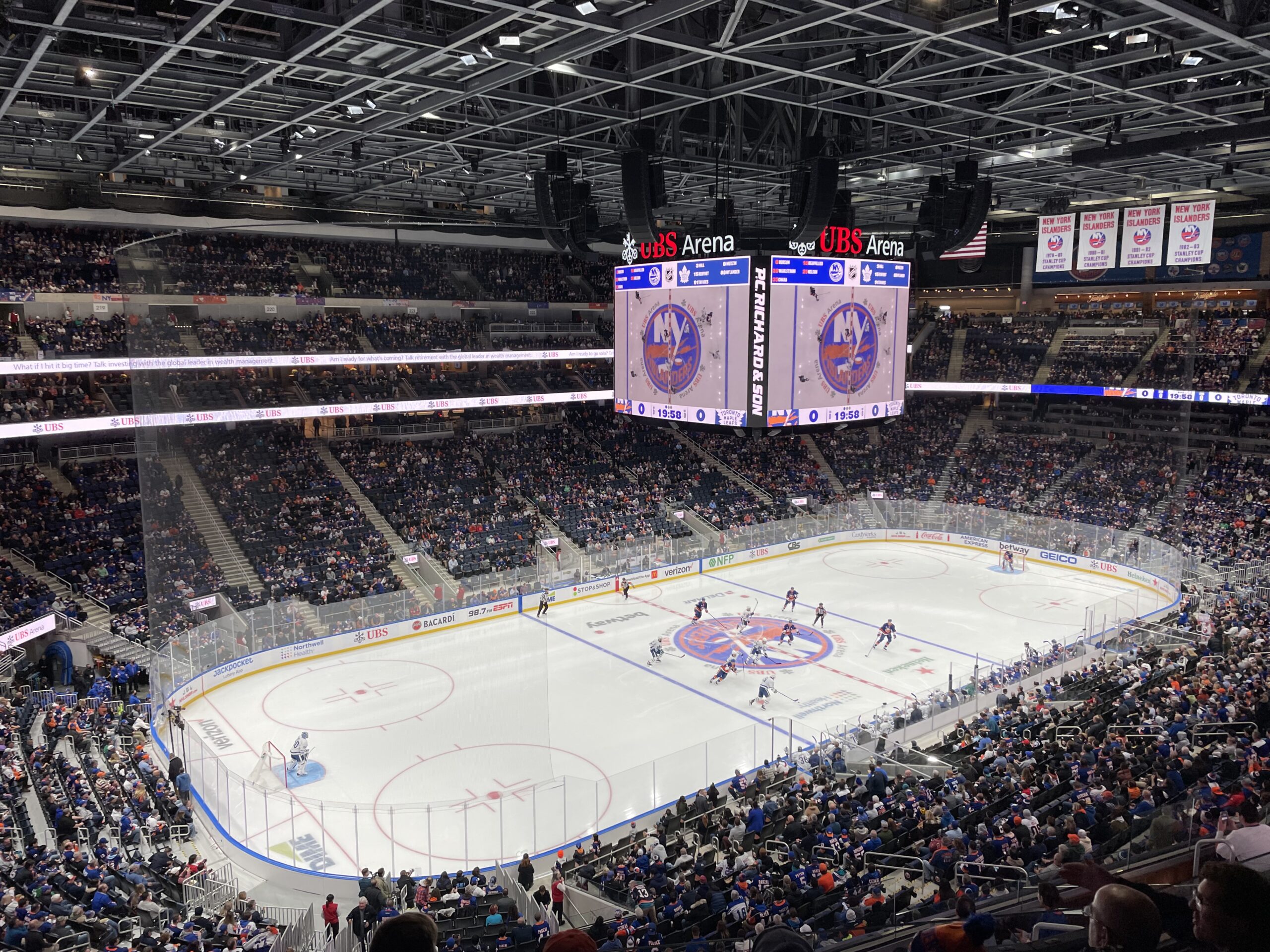 As the opening game for the New York Islanders approaches at its new UBS Arena, the financial behemoth that has its name on the venue is hoping to use that branding to attract new business to its latest financial division aimed at the sports market.
"I was born and raised in New York City, less than 10 miles from Wall Street and knew nothing of what Wall Street was," said Wale Ogunleye, head of the new Sports and Entertainment Division at UBS, whose goals include advice and guidance to athletes and entertainers. "Too many times, athletes look at these things like 'I've got this money and now I'm an expert at money.' That's not true, it's actually the opposite. You're best-in-class as an athlete, you have the best coaches in your profession, why are we OK with run-of-the mill financial advisers?"
While the UBS division's goal is to deliver assistance through a select group of financial advisers, the company has further-reaching goals. The division will sponsor 2,000 students through the Goalsetter Foundation to work on educating children on how to achieve financial freedom, as well as hosting a virtual event aimed at delivering financial literacy and wellness programs to minority students and introducing them to career opportunities in the financial services industry. Beyond the youth space, UBS is partnering with the Southern Intercollegiate Athletic Conference to empower athletes with financial strategies and knowledge as Name, Image and Likeness becomes an increasing part of collegiate athletics.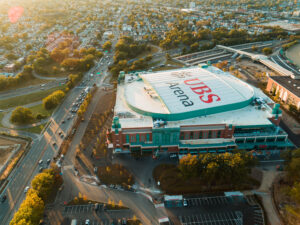 The naming rights deal for the new UBS Arena in Elmont, New York, next to the Belmont Park Racetrack, was aimed at giving UBS even broader brand awareness for the new division. UBS was not looking specifically at a naming rights deal within the sports venue space until the opportunity came about on Long Island. Given the company's New York City presence and its increased emphasis on sports and entertainment, UBS' interest grew from there.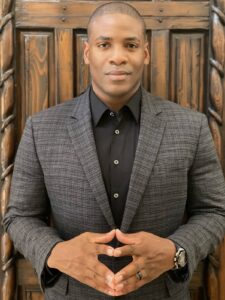 While UBS is a worldwide brand, the naming rights deal for the home of the New York Islanders "is a flag in the ground," said Anneliese Mesilati, head of brand activation, Sponsorships and Events, UBS Americas. "It fully demonstrates our commitment to the U.S. and while we are a global institution, it shows how important the U.S. is to us for our employees and our clients as well. It's quite a statement and it's one we felt we needed to make."
The chance to work with Oak View Group, the venue's owner, was another attraction. "It's a development that's been built from the ground up," said Mesilati. "They've got a site where they've been able to construct an arena as they wanted to. And not only do they have a really leading facility for hockey, it's got basketball coming through, they may have some other sporting events coming through. … being able to partner with Oak View Group, they have arena rights nationally and can look at client partnerships and experiences outside of New York as well, which gives us an opportunity to extend our relationship."
The naming rights works to provide another platform that Ogunleye's team can take advantage of as well.
"I know of the good that we're going to do in the community of Long Island," he said. "When they see UBS Arena, I want them to see excellence and I think from having the name there, people will dive in there a little deeper and see what we're doing. The naming rights the arena has will get the conversation going to 'That's great, now what else?' And we're ready for that conversation."
"The way that it authentically connects us with the sports and entertainment space, we've got people that work within Wale's team that have an extensive background in hockey so we'll be able to offer some really unique client experiences through that team," Mesilati said. "The financial literacy piece is a big goal for him in terms of his business which is working with athletes on financial education. It can be a career that is fraught with fast wealth, constrictive timelines, so the financial education piece is really important."
Financial Literacy a Key
Ogunleye's team has also been active in developing programs for age groups thoughout Long Island. A three-time all-Big Ten at Indiana who played 10 years in the NFL with three teams and reached the Super Bowl with the Chicago Bears, Ogunleye points to himself as a case study to those whom he wants to reach early in life.
"I was lost when it came to knowing about finances," Ogunleye says of his time in the NFL. "I think ultimately the goal is long term to change the industry. Today's athletes are able to have their own voice, push agendas and at same time they need people in their ecosystem to help them with finances and turn monetary windfalls into a legacy that will last generations to come. The 'athletes going broke' headlines, that has to be in the past."
And going back to the UBS deal with the SIAC collegiate conference, it is part of the division's goal to start with pre-college students and educate them on financial freedom, then develop that knowledge and strategies into the collegiate space — especially athletes who may be able to capitalize on Name, Image and Likeness — before they go onto post-graduate lives.
"With NIL, we have to get them into understanding what issues are at stake," said Ogunleye, pointing out the importance of NIL's tax implications as an example. "Whether it's major conference or HBCUs, 99 percent of all college athletes will never make it professionally. This is a great way for us to push the narrative. I want these young men and women see me in my position, an African-American male sitting at UBS running a division and maybe one of them says 'I need to get into finance, I need to change my community by getting into finance and getting my CPA.'"