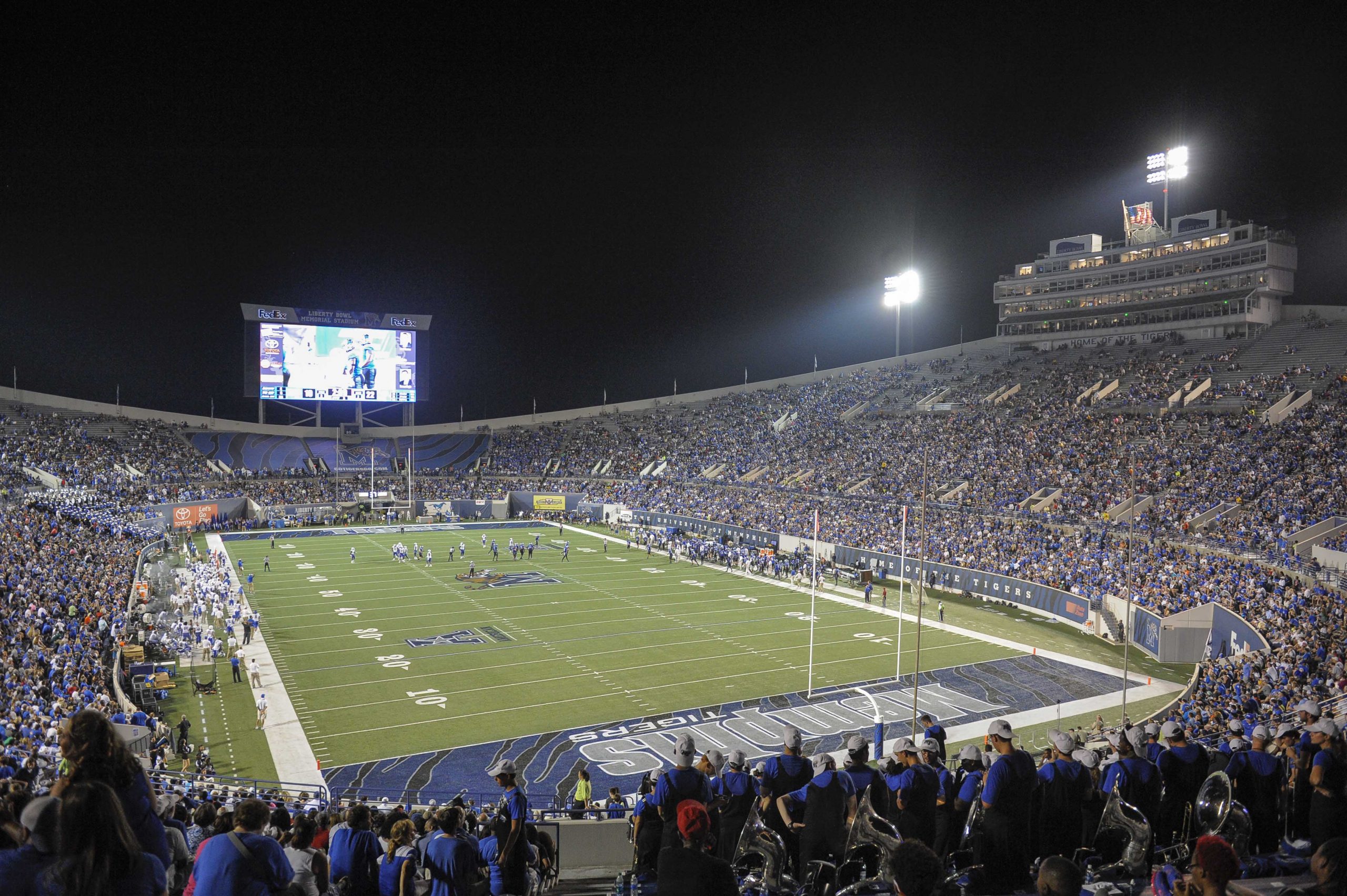 The Liberty Bowl Memorial Stadium in Memphis will soon be called the Simmons Bank Memorial Stadium, city leaders announced Friday.
The 58,325-seat venue is in the final stages of having its naming rights sold to the financial institution that is based in Arkansas. The Liberty Bowl is in the heart of Midtown and includes 40 skyboxes, seven executive suites and a 175-person stadium club.
"I couldn't be happier with this public/private partnership that will allow us to enhance the overall fan experience at the stadium and will tie in perfectly with the $126 million Liberty Park development right next door," Memphis Mayor Jim Strickland said. "Through this partnership with Simmons Bank, we continue to honor the history of the stadium while ushering in a new area as Simmons Bank Memorial Stadium."
The stadium opened as Memphis Memorial Stadium in 1965 as a tribute to the veterans of World War I, World War II and the Korean War. The venue expanded in 1987 before a series of general improvements were made in 2013.
Memphis football has played at the Liberty Bowl since it opened, as had the college football postseason game of the same name. It hosted the then-Tennessee Oilers in 1997 while its stadium in Nashville was being built and has also been the home to five separate professional football teams in various short-lived leagues.
Memphis has surged into a spot of football prominence in the American Athletic Conference, which is about to lose three schools to the Big 12. The school's surge in football relevance coincides with its traditionally strong basketball program expected to be ranked in the top 25 in the preseason.