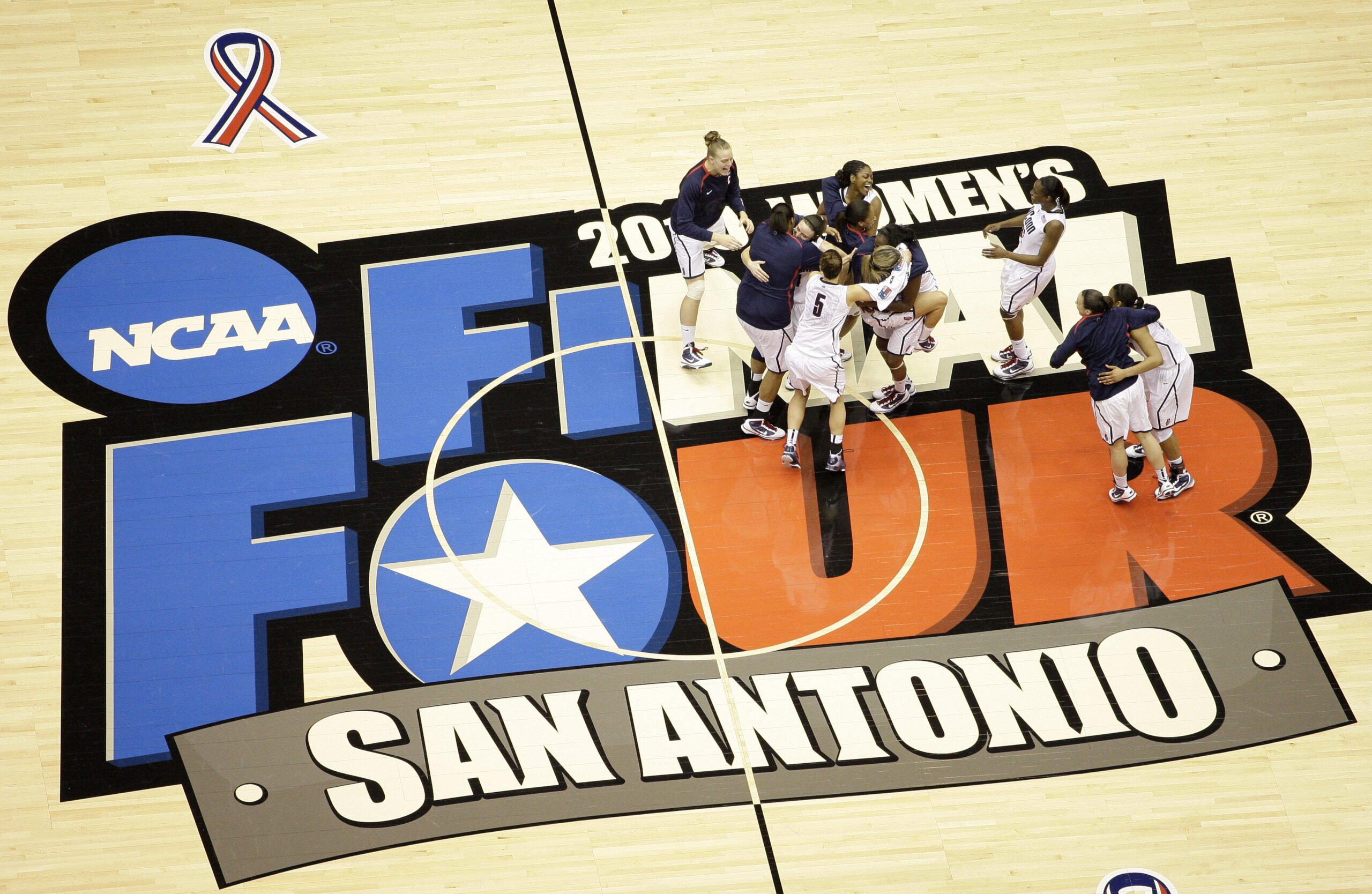 Days after the NCAA announced it would not immediately seek to stage the Men's and Women's Final Fours in the same host city, the NCAA has launched a formal bid process for the women's event for 2027–2031.
Bid specifications can be found here, with March 11, 2022, being the first of several deadlines for cities that intend to bid. Winning destinations are expected to be announced in November.
Winning venues will be expected to hold at least 17,000 spectators.
"We're excited to begin what we expect to be a competitive bid process," said Nina King, vice president and director of athletics at Duke and chair of the Division I Women's Basketball Committee. "The Women's Final Four continues to be one of America's top sporting events, and we expect great interest from hosting communities."
The 2022 Women's Final Four will be played in Minneapolis (Target Center), followed by Dallas (American Airlines Center) in 2023; Cleveland (Rocket Mortgage FieldHouse) in 2024; Tampa, Florida (Amalie Arena) in 2025; and Phoenix (Footprint Center) in 2026.
Declaration of intent to bid are due March 11 and will include a draft budget, summary of hotel availability and rates. After the NCAA women's basketball staff meets with representatives of each city's host committee in late April and early May, the Women's Basketball Committee expects to announce finalists in May.
Completed bids will be due in late June with site visits expected in late summer for each finalist city. Finalist cities will make in-person presentations to the committee in late October/early November.
Last week, the Division I Women's and Men's Basketball Committees decided to continue to conduct separate Women's and Men's Final Fours in the next round of site selections for both events after some had suggested the events should be combined to give them equal status. The unanimous decision concluded several months of exploration of the concept of hosting both events in the same city on the same weekend, which included deliberations with numerous stakeholders in the women's and men's basketball communities.
The proposed reform came in the wake of the 2021 Women's Final Four in San Antonio, during which multiple equity complaints were lodged compared to the Men's Final Four in Indianapolis.
In rejecting calls for a joint event, the basketball committees emphasized that the Division I Women's Final Four is the premier women's basketball event in the country and has shown growth in recent years, warranting a standalone event.