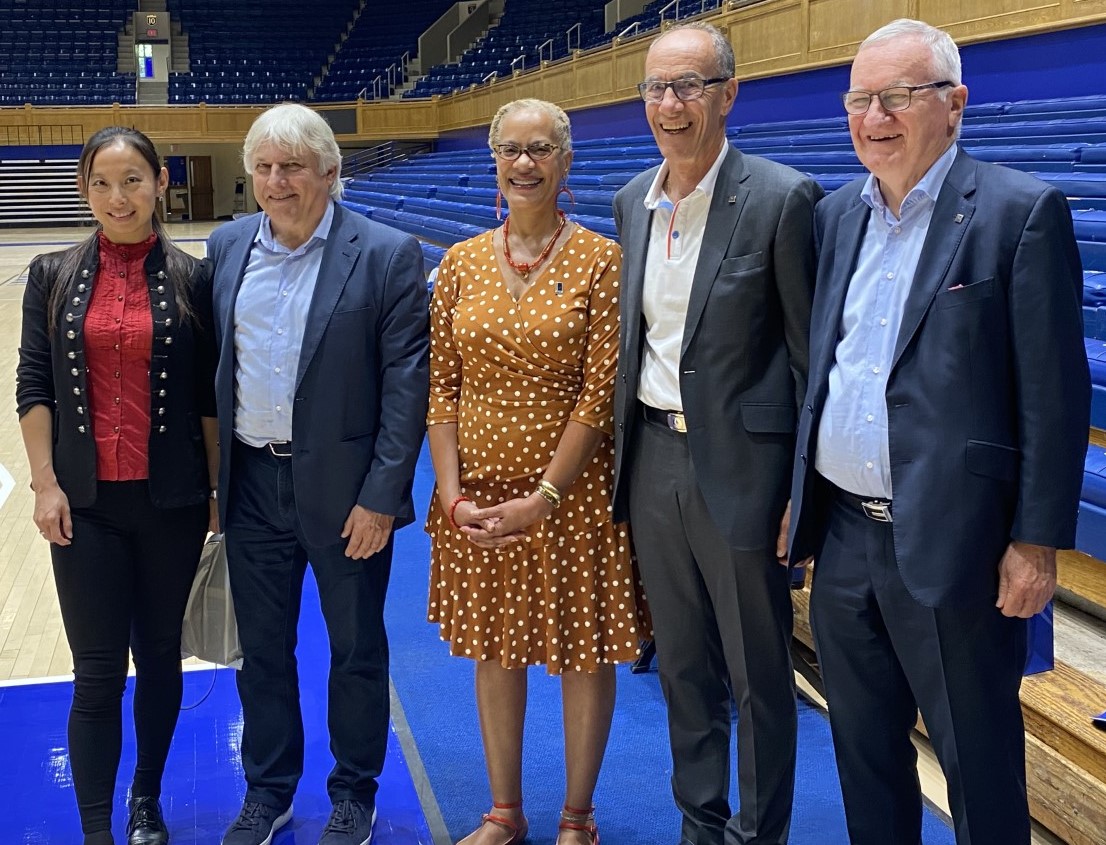 The North Carolina Bid Committee for the 2027 World University Games wrapped up this week an intensive site visit from the evaluation committee of the International University Sports Federation, which will either select North Carolina or a bid from Chungcheong, South Korea, in November.
"We have been thrilled to host the top leadership at FISU this week on their FISU Evaluation Site Visit as an important part of the bid process for the 2027 FISU World University Games," said Hill Carrow, chairman and chief executive officer of the bid committee. "The site visit has provided us with the opportunity to showcase North Carolina's capacity and capabilities for delivering an incredible FISU Games in 2027 and the FISU executives have been very impressed with what North Carolina USA has to offer the Games."
The FISU World University Games are the largest event for student-athletes on the planet; the 2023 Games in Chengdu will feature more than 7,000 athletes competing in 18 sports over a 12-day period. The North Carolina bid is centered around the Raleigh-Durham area with FISU evaluators taking around to see venues including Cameron Indoor Stadium at Duke University and Durham Bulls Athletic Park for baseball, plus Carter-Finley Stadium for a North Carolina State football game.
"We were clearly able to demonstrate that to the FISU Team and I believe they were quite frankly amazed at the breadth and depth of the facilities, as well as our enthusiasm and passion for college and university sports," said Dan Guerrero, president of the United States International University Sports Federation.
Along with Carrow and Guerrero were USOPC representatives Delise O'Meally in her role as vice president of international relations and Dragomir Cioroslan, USOPC director of international strategies and development. The evaluators also met with North Carolina Governor Roy Cooper, who officially handed over the state's bid book to Leonz Eder, president of the FISU.
"Obviously we want the World University Games right here in North Carolina," Cooper said. "The love of sports here in our state is a real passion and the Games will emphasize not only how sports can bring us all together across the world, but the importance of our colleges and universities."